'Below Deck': From $12k to $30k, Which Charter Guests Left the Lowest and Highest Tips?
Captain Lee Rosbach from Below Deck was at the helm when his crew received both the worst and best tips on the series.
One of the lowest tips in recent history came from a group of twentysomethings during season 8. They left the crew $12,000 but had no big demands other than drinking ambitions. Ironically, it was Rosbach's charter guest nemesis, Timothy Sykes who delivered a top tip for his crew. During his second stint on the show, Sykes delivered a $30,000 tip to the season 5 crew. Unlike the younger charter guests, Sykes made the crew work for every penny.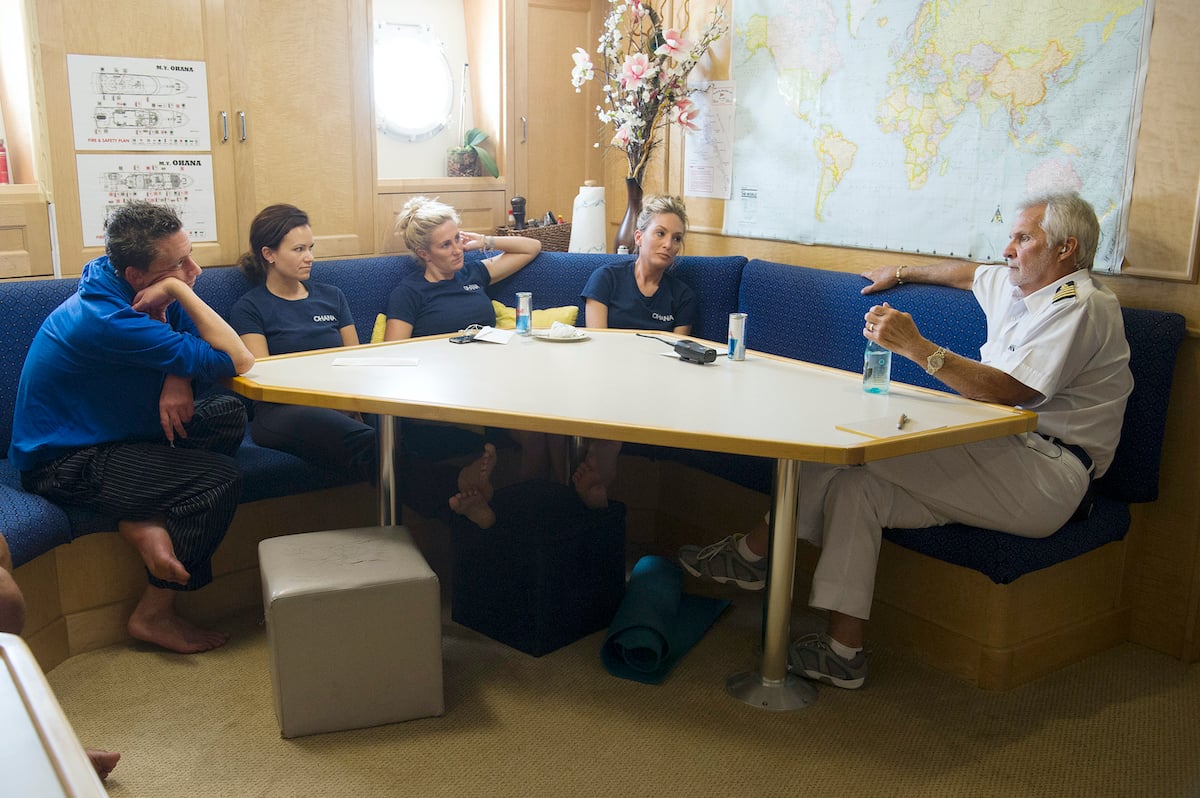 The guests who left $12,000 got in trouble for eating sushi off of a semi-naked model
Max Gilliam from "Max and Dax's Excellent Adventure" on Below Deck Season 8 had to publicly apologize for eating sushi off of a semi-naked model on the show.
Gilliam, who was referred to as a "star quarterback at the University of Nevada-Las Vegas" got into hot water for the act and ended up tweeting his regrets, but blamed producers. "While it was not my idea nor any of my friends to eat sushi off of a model, I should have exercised better judgment and declined the idea immediately when it was brought up by producers," he tweeted.
Chef Rachel Hargrove defended the group and felt that they had no reason to apologize. "I can't believe Max got in trouble over sushi night," she tweeted. "Max & Dax along with the rest of their guest were lovely and very polite and courteous to the crew of [Below Deck]. I understand why some could be curious and not understand the tradition of Nyotaimori. I have posted a link for more understanding."
Timothy Sykes is still one of the worst guests for Captain Lee
While Sykes left the highest tip, Rosbach still isn't ready to welcome him back to the show. "I think the biggest tip in history we got, it was $35,000," Rosbach shared on the Side Piece with Melissa Pfeiste‪r podcast. "And from the most unlikely source. Timothy Sykes!" 
"He did it on his second trip," Rosbach continued. "Because his first trip [season 2], remember he took back five grand. Because you screwed up my 19-year-old date's dinner. He wanted uni and all this exotic stuff, which Ben did a great job for him. In fact, he had to be segregated from the rest of his guests. He didn't want his guests, or peasants eating with him. So we segregated him. Ben prepared this lavish, extravagant meal. And she [wanted] chicken fingers and quesadillas." 
Much to Rosbach's dismay, Sykes returned for season 5 and came through with the $30,000. "Yeah he told me how much I've grown in a couple of years," Rosbach recounted while laughing. "I let him have his minute." Skyes' 15 minutes of fame on the show is likely over. Rosbach said he wouldn't want him back on the yacht, adding, "Money's not everything."