'Below Deck Galley Talk' Returns Along With Bobby Giancola's 'Costume Box'
Below Deck Galley Talk returns and so does Bobby Giancola's wild world of costumes. Giancola told Showbiz Cheat Sheet that the parade of costumes he and Colin Macy-O'Toole wear on the show are actually from his personal collection and he admitted there are endless options.
Macy-O'Toole laughed about "Bobby's costume box" and thankfully he is a good sport and willing to go along with any of Giancola's costume whims.
Giancola recently expanded his love of dress-up to his puppy Ruby. He joked that he has a "problem" and showed the massive merch he's purchased for the tiny puppy. This includes about 10 different collars, two harness styles, plus a doggy life jacket. That, of course, doesn't scratch the surface.
Every day is Halloween for Bobby on 'Below Deck Galley Talk'
Giancola told Showbiz Cheat Sheet about how he built his costume box and what sparked his love of dress-up. "I love Halloween, so all the different Halloween parties," he admitted. "And I haven't been able to do it so much now, but back where I grew up in Brevard County and Cocoa Beach me a lot of my friends, we would do random, just costume days."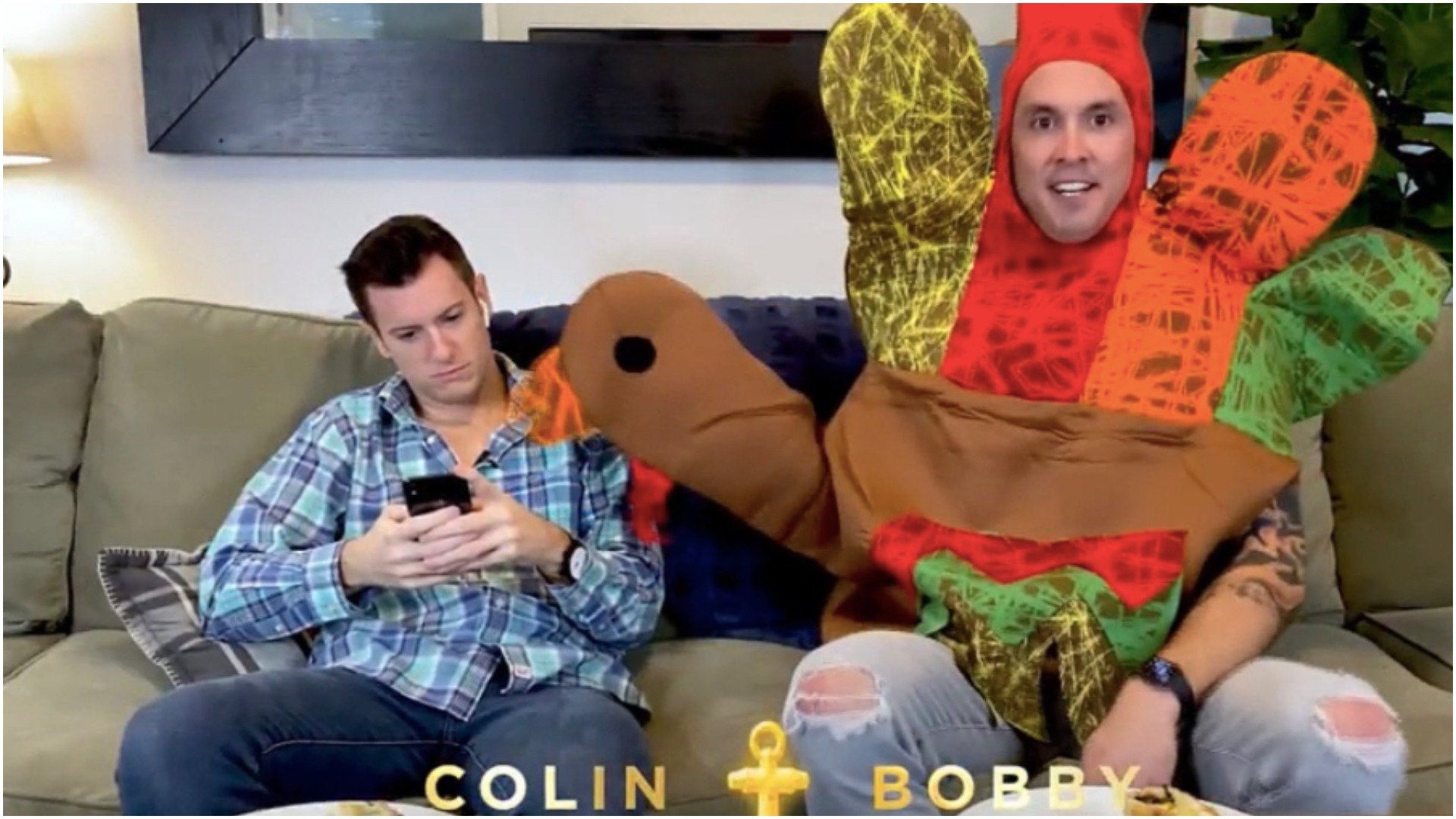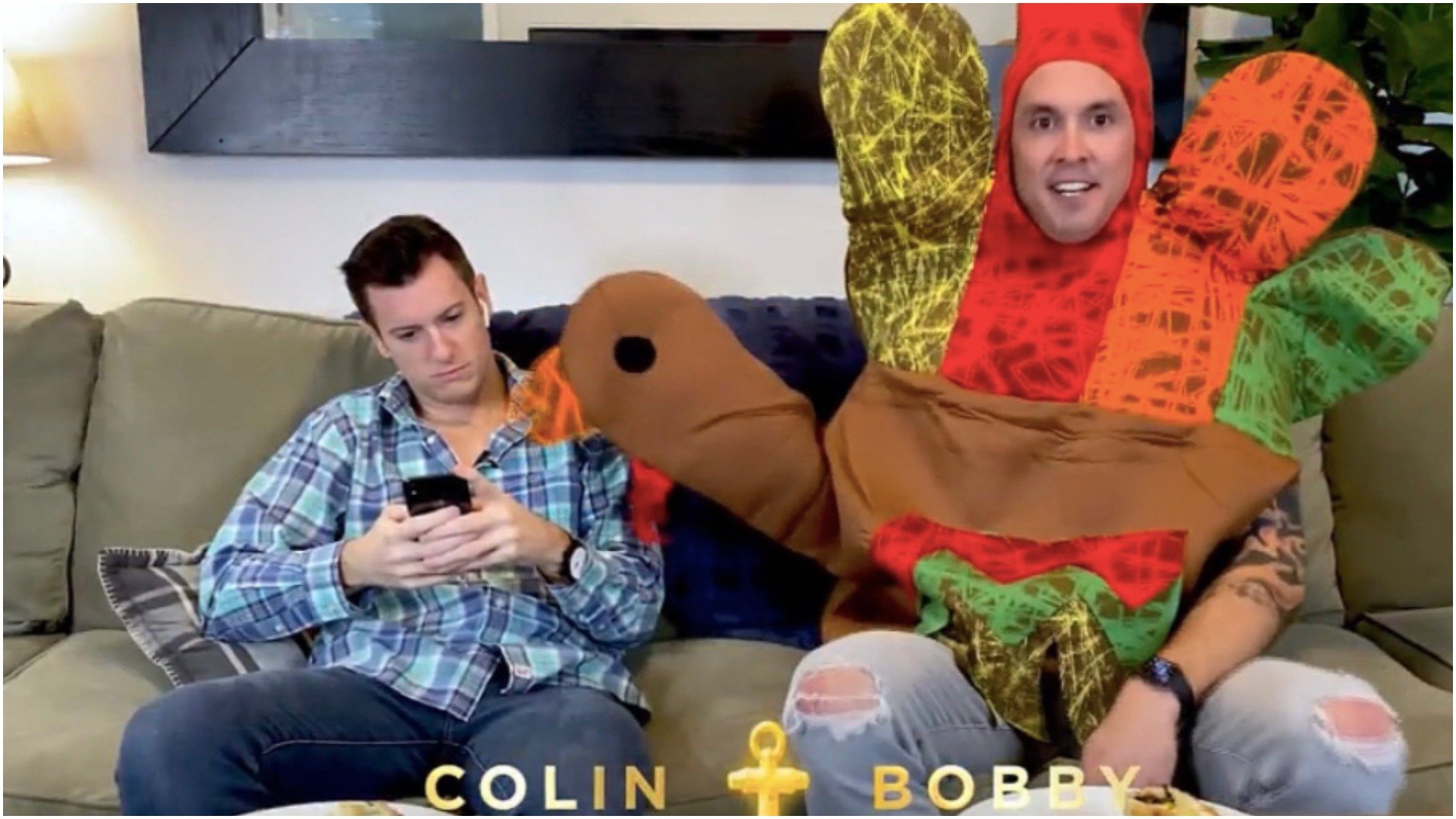 "We would all dress up as 80s rock stars," he said. "Or all wear onesies just on a random night. No matter what. And that was just our thing. It was just fun to do in town. So I got a collection."
Thus far, Below Deck Galley Talk viewers have seen Giancola dressed in a turkey costume over the Thanksgiving holiday. Macy-O'Toole shared a photo of Giancola and wrote, "There are two types of people on Thanksgiving." Plus he and Macy-O'Toole rocked Santa outfits during Christmas.
When the Below Deck Mediterranean crew got into Octoberfest costume, Giancola had lederhosen on hand that he and Macy-O'Toole could wear when they recapped the episode.
He is passing down his costume game to his puppy
Giancola knew he'd be spoiling his French Bulldog puppy Ruby even before he adopted her. "I'm obviously going to make an Instagram for the dog and that Instagram is going to get all the attention," he said only weeks before he formally adopted Ruby.
"My Amazon account, my cart is already packed with like pink, you know … like the little backpacks and the leashes and the collars and the toys, the bowls and the potty pads and everything," he said.
Giancola wasn't kidding. He shared a Tiktok with Ruby's "gear" on full display. Keep in mind, Ruby isn't even six months old yet. "Omg you weren't even joking about your Amazon cart lol," Kate Chastain replied to the video on Instagram.
Jessica More added, "Legend doggy daddy. Already have the shopping addiction." In addition to the slew of collars, harnesses, and outfits, Ruby has endless toys, grooming accessories, and even her own backpack.
The 'Below Deck Galley Talk' crew love filming the show
Macy-O'Toole said he jumped at the chance to film the show with Giancola in Florida. When Bravo said they wanted me to do the show, they asked who did I want to watch Below Deck with," he recalled. "I was like Bobby! We were already doing those jams during quarantine, so I knew Bobby and I would have a blast." 
"It was a lot of fun because we got to have a few drinks and just hang out," he added.
Other Below Deck Galley Talk crew feel the same way about their partner. Julia d'Albert Pusey is matched with the newly engaged Josiah Carter. "I think he's just the most amazing person to be matched up with," she said. "And we're both quite dry-humored. So it works really well."