'Below Deck' Guest Admits He Missed Kate Chastain
Below Deck charter guest Charley Walters admits that while he "came to love" new chief stew Francesca Rubi, he missed Kate Chastain.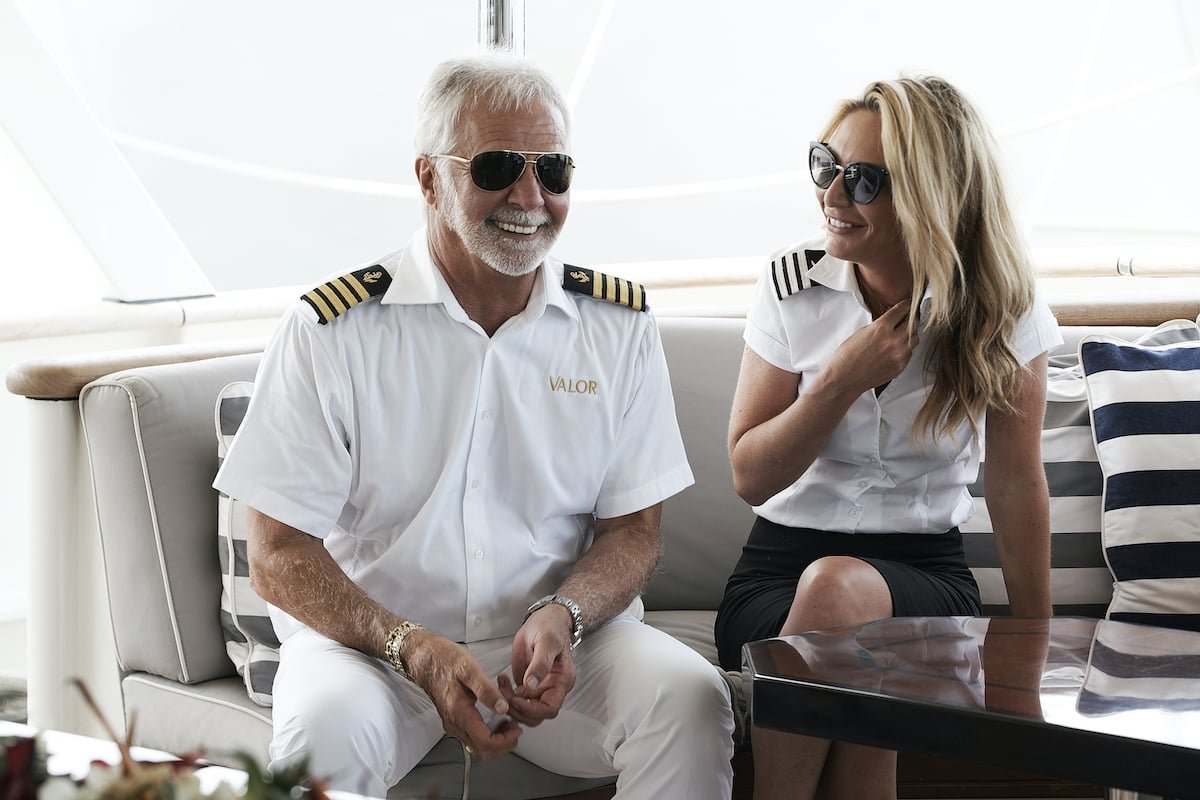 Season 8 is Walter's third appearance on the show and he and his crew have always brought the drama. During the first episode, Walters recalled how one of his friends fell asleep while on the toilet during season 6. But this time he and his friends wasted no time with demands, remarking on the gaps in service, leaving Walters to jump behind the bar at one point.
"3rd Time's a CHARM with the World's most charming Captain… @capthlr!" Walters tweeted during the episode. "How I missed @Kate_Chastain but still came to love @FrancescaRubi … thank you all for some great memories at sea and glad everyone's stayed safe during this time."
Guests missed Kate Chastain
Walters admitted he definitely missed Chastain. "I missed @Kate_Chastain this whole charter!!" he tweeted. Others tweeted about missing Chastain too. One viewer noticed that Walters did a double-take when Captain Lee Rosbach introduced the guests to the new chief stew. "Am I the only one who rewinded when @OlympicChaz politely and graciously took a double take at Francesca saying she was chief stew? It was such a tribute to @Kate_Chastain in such a small way," the person tweeted.
"That's 100% what It was thanks for noticing," Walters replied. "She'll never be replaced."
Walters previously shared that Chastain added small touches to his charter last time that went unnoticed by viewers. He recounted how his grandfather always told him to visit Tahiti. "Kate [Chastain] put up a picture of him with little flowers," he told Reality Tea. "It was so sweet of her. And we referenced him a lot throughout the weekend."
He also responded to taking over the bar during the first episode
Walters took some heat on social media for his group's demands, plus how he took over as bartender. But he reassured fans that the crew got it together. "Oh have faith- @WoutersIzzy mastered It by the end!" Walters tweeted. "I am terrible at making drinks I'm pretty sure my friends returned them haha. Currently I'm loving an Old Fashioned !"
Bravo referred to him as being the most "helpful" charter guest. "Thanks for the kind words @capthlr!" he tweeted. "I did give @HargroveRachel & @FrancescaRubi some pretty tough tasks for Charter 1 – but let's be honest, Charter 1 should be no different from Charter 8 from the Guest's POV to you All for putting the biggest capital E for Effort."
He also didn't realize that Rosbach was in the hospital only hours before his charter set sail. "I had no idea you were in the hospital before we got on! Wow good job keeping a secret from the guests. True professional…" he tweeted.
Rosbach was humbled. "Charley, you guys are the best," he replied. "Always great to have you aboard. You set the tone for the rest of the season. Well done, and who knows? Thanks so very much."
"No YOURE the best!" Walters gushed. "Never done a yacht trip with another cap'n and never want to. But now that I see this it's making sense why this crew was quite unprepared… and definitely not ready for me."
Below Deck is on Monday at 9/8c on Bravo.