'Below Deck' Guest Charles Sanders Leaves Shocking $6,500 Tip – After Crew Delivers Incredible Charter
Charles Sanders and wife Erica Rose topped off their shocking Below Deck Sailing Yacht charter by leaving a $6,500 tip, likely the worst gratuity in franchise history. The crew went the extra mile to ensure the charter was perfect. Chef Marcos Spaziani delivered a meal to the guests' specifications, even after being horrifically injured during …
Charles Sanders and wife Erica Rose topped off their shocking Below Deck Sailing Yacht charter by leaving a $6,500 tip, likely the worst gratuity in franchise history.
The crew went the extra mile to ensure the charter was perfect. Chef Marcos Spaziani delivered a meal to the guests' specifications, even after being horrifically injured during prep. But Sanders continued to complain – which he said was driven by production.  Ultimately, even though they were given the trip of a lifetime, Sanders and Rose tipped less than any guest in the history of the series.
'Below Deck's Captain Glenn delivered the bad tip news
Captain Glenn Shephard, already anxiety-ridden after Cindi Rose destroyed the $50,000 white couch with her sunless tanner, made sure the crew knew he thought they over-delivered during the charter.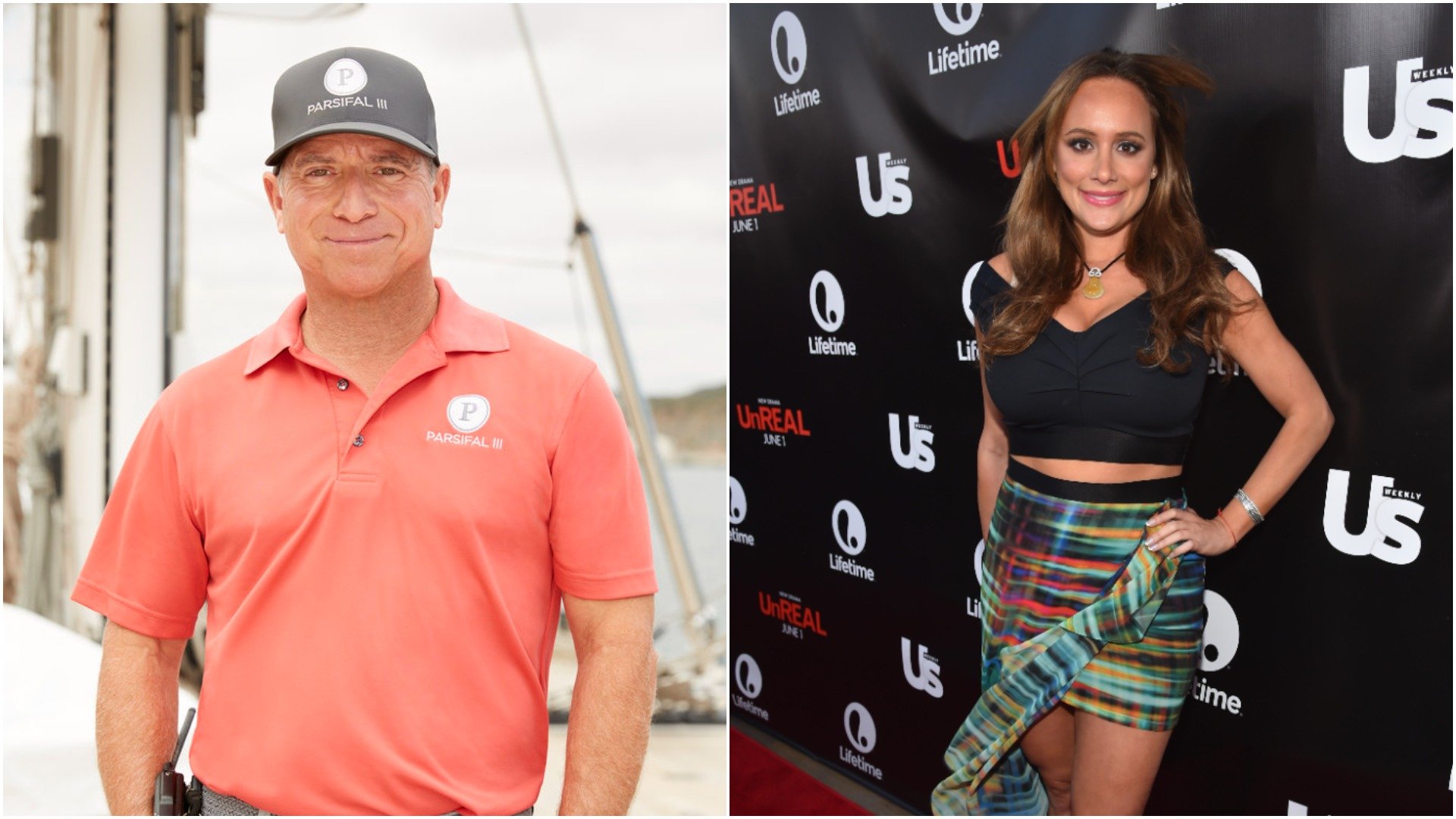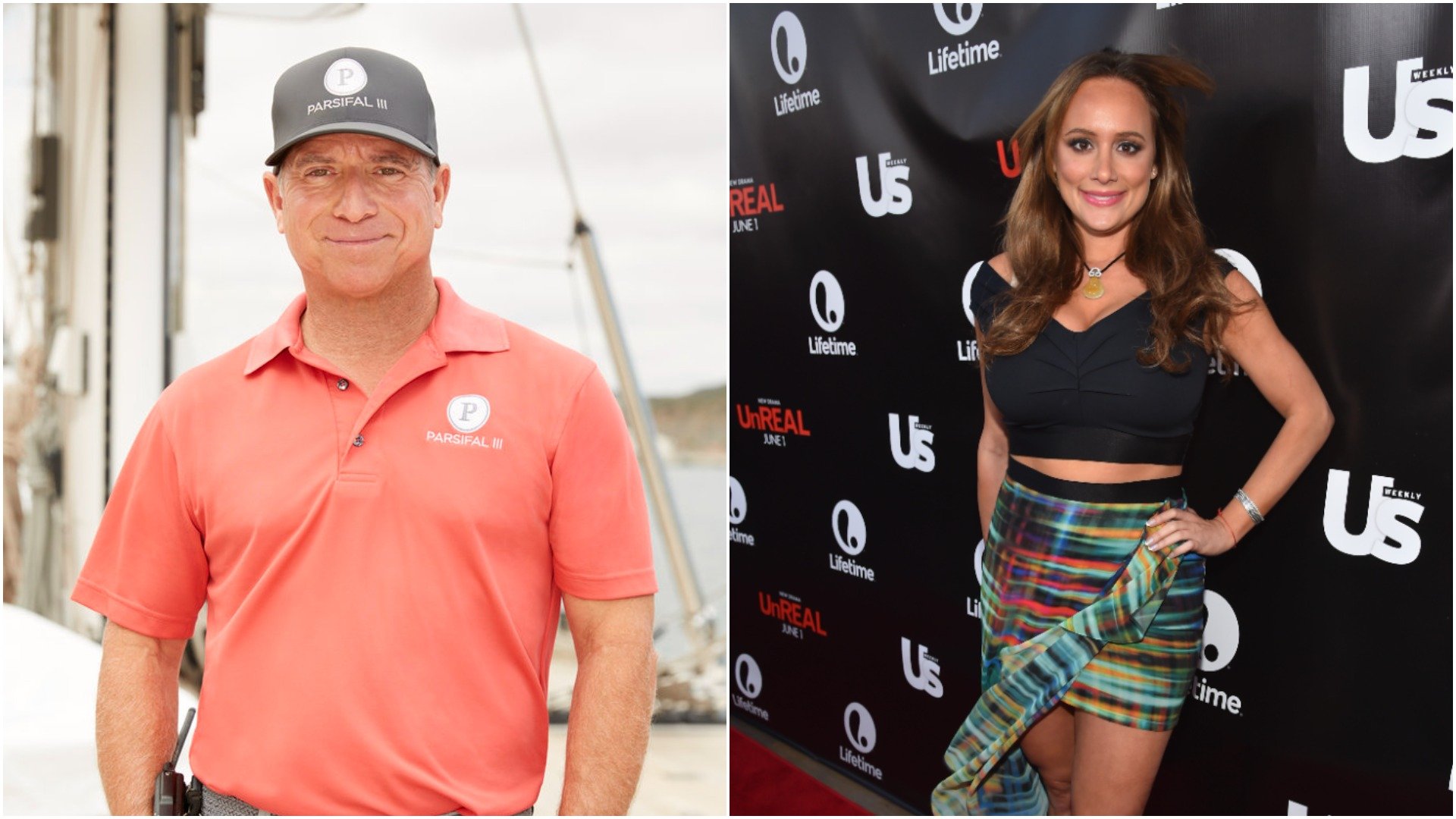 But he was grim when he revealed that Sanders and Rose only tipped them $6,500 for the full excursion. That shakes out to about $720 per crew member.
Spaziani's jaw immediately hit the ground.
"F*** my f***ing life," chief stew Daisy Kelliher said in a confessional. "I honestly think I'm about to burst into tears. I'm not OK right now." She added, "They could have tipped us $30,000, $40,000, $50,0000. No money in the world would make me happy to work for people like that. I don't think people like that deserve nice things. As far as I'm concerned, they can take that tip and shove it up their hole."
"It's still better than a poke in the eye with a pointy stick," Shephard said. He added, "[The tip] is a reflection on them. Regardless of this tip I think we had a great start to our season."
Last season, Rose left a $18,450 tip.
The average 'Below Deck' tip is around $20,0000
Below Deck charter guests have gotten dragged on social media for a far higher tip. Below Deck Mediterranean producers previously shared that an average tip is about $20,000 and guests have gotten blasted by fans for tips as low as $17,000. Producers even give Below Deck guests advice on how to tip on their charter.
"Additionally, the charter group is responsible for the cash tip which is typically 20% of the original, full-price charter fee – not the discounted price," according to a Below Deck Med production call sheet. "On average, the gratuity per charter has been between $15k to $20k and is solely at the discretion of the charter group and sky is the limit." Below Deck Med Season 6 guests paid between $40,000 to $45,000 for two to three-night charters.
Last Below Deck Sailing Yacht season, Barrie Drewitt-Barlow was slammed for his $15,000 tip after making endless demands on the crew. He admitted the tip was low but insisted it was because the service wasn't up to his standards. "If things would have been better, the tip would have been better!" he replied to comments on Instagram. "Maybe next time it will be and I'll leave more but right now, when people all over the world have no money, no jobs and no future, $15k is not something to look your nose down on! I wish someone would tip me that much Lol." 
Even the couples who had the coronavirus (Covid-19) scare last season left the crew a few thousand dollars. They were on the boat for less than 24 hours.
Plus, Charles Sander's mother-in-law damaged the couch
Adding insult to injury, Cindi Rose lied to Shephard about damaging the couch, insisting she didn't sit in the stained area. Producers flashed to a clip of Rose perched on the couch. "When a primary charters a boat, they are responsible for any significant damage done to the boat," Shephard explained in a confessional.
Rose was seen telling the other guests that "somebody" wore bronzer that stained the couch. And that they were all going to have to pay for it.
"No, because we didn't do that," one of the guests said to her. Rose still claimed innocence and continued to do so on social media. But added, "I paid for it to be cleaned and heard it cleaned right away."