'Below Deck': Hannah Ferrier Says It's Not Fair Francesca Rubi Gets a Great Chef on Her First Season
Former chief stew Hannah Ferrier from Below Deck Mediterranean has a bone to pick with the Below Deck franchise, tweeting that she got the short end of the chef stick when she was on the series.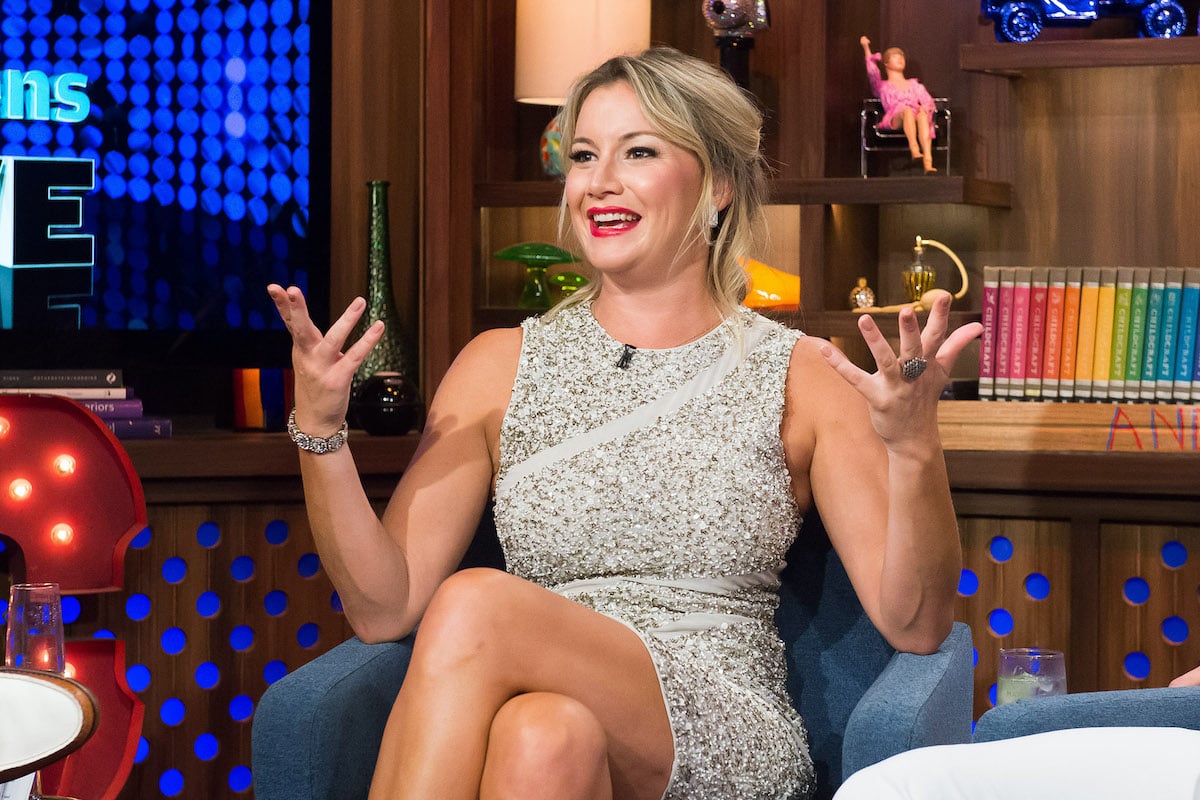 Twitter lit up with praise for new Below Deck chef Rachel Hargrove. Ferrier joined in on the love, but her tweet had a tinge of annoyance that new chief stew Francesca Rubi got such a superb chef on her first season of the show.
"What I would have given to work with Rachel," Ferrier wrote. "Seriously – I put in 4 seasons and get a chef that microwaves steaks and Francesca is a newbie and gets the best chef in the history of the Below Deck franchise…?! Doesn't seem fair…" Ironically, Rubi has been compared to Ferrier, especially when it came to her voice.
Hargrove thanked Ferrier for her kind words and congratulated her on the birth of her daughter.
"Pleasure!! I would have LOVED your R rated humour – and probably matched it," Ferrier replied, noting how Rubi didn't seem to understand Hargrove's jokes during the episode. "All the best for the rest of the season!"
Don't forget about Chef Kiko …
Fans piled on the tweet, sharing some of their favorite chef fails during Ferrier's five seasons on the show. "Let's not forget the nachos…," one person shared. "Don't forget when Adam just put onions in food because he's a d*ck and felt like it!" another person added to the Twitter thread.
While Ferrier would have loved smooth sailing in the kitchen, fans can't help but remind her that some of the best moments on the show stemmed from chef debacles. "But we would never have gotten iconic moments like this if you had a competent chef," someone shared along with a clip of chef Mila Kolomeitseva making pancakes from a boxed mix.
Amid all the chef fails, one fan reminded Ferrier of her love for chef Hindrigo "Kiko" Lorran. "Kiko was awesome!" Ferrier shared. Ferrier and Lorran became fast friends during her last season of the show. His sweet demeanor endeared him to the crew and fans, but he left the boat mid-way through the season after a disastrous dinner.
"This episode is heart breaking for me to watch," Ferrier shared on Twitter during Lorran's last episode. "I understand work is work but we are still human beings at the end of the day and sometimes you can't keep it separate. I am forever grateful I met Kiko and can call him my friend."
Chef Rachel hints the season won't be smooth sailing
Hargrove's talents and skills have been heralded by the cast and crew, but that doesn't mean she won't have drama. She admitted that she and Rubi have tension. "It is what it is," she told Decider about her relationship with Rubi.
"It's growing pains. At the same time, too, I knew Kate [wouldn't be there]. And then she and I were in communication, really. Then I had the opportunity to do the show, and I was really excited. I was like, 'Yeah, finally!' After seven years of hearing about casting messaging me, finally I said, 'Let's do it.' And then they were like, 'Let's go.'"
Her relationship with bosun Eddie Lucas is more than tense. Hargrove said it becomes pretty explosive. "It's really bad," she said. "But I'm one of those where I just hash it out or I walk off. I don't care. I'm one of those. Where I'm like, 'Mm. Is it something personal?'"
"Something was published where he said, 'I have an issue with authority.' I was like, [sigh]," she continued. "I'm just going to go back and think about Cartman. Remember with Cartman, he was like, [Cartman voice] 'Respect my authority!' It was really like that. I was like, authority is Captain Lee: Chief Officer, Chief Engineer. That's it. Because I'm a department head as well."