'Below Deck': Hannah Ferrier Slams Table Decor on the Show After She Was Dragged on 'Below Deck Med'
While Below Deck viewers watched stew Elizabeth Frankini get fired, former chief stew Hannah Ferrier from Below Deck Mediterranean was more concerned with the (lack of) table decor on the show.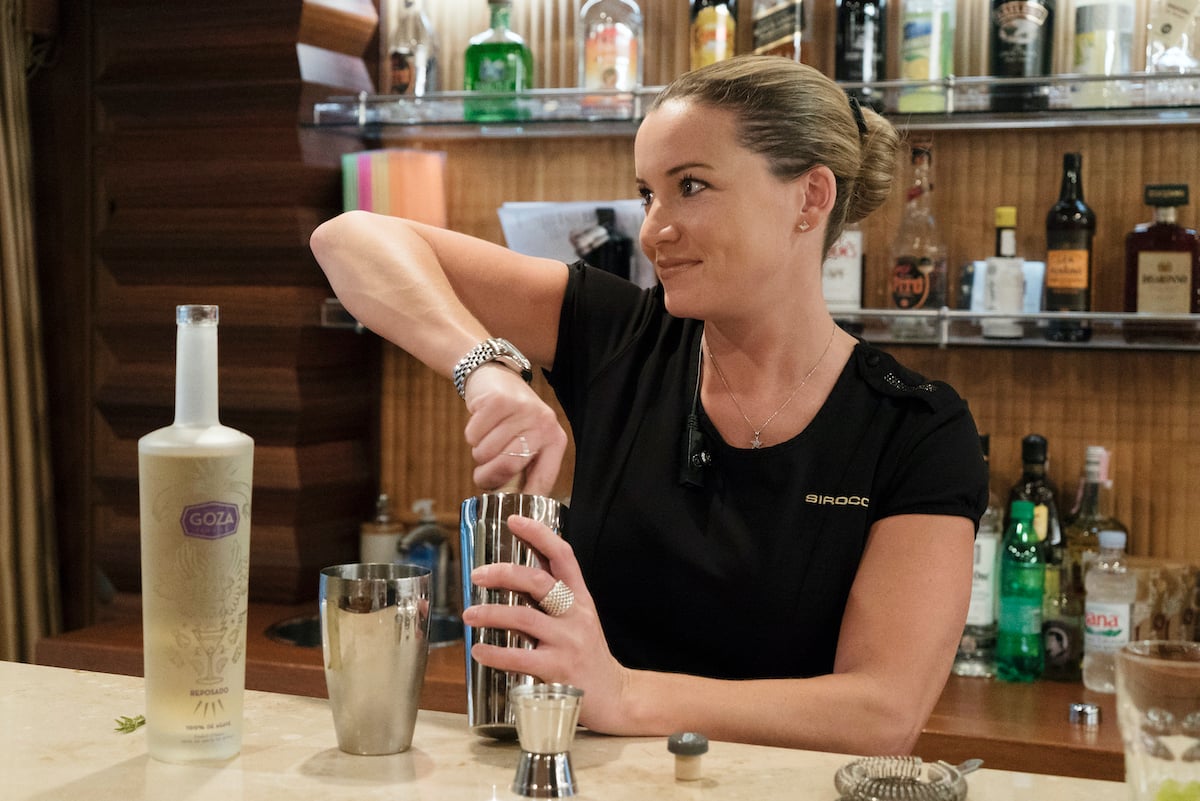 "I'm sorry but WHAT THE F*CK!!! This is going 'all out' on Lee's season and I was dragged… Really??" Ferrier blasted the show on Twitter. Deckhand Isabelle "Izzy" Wouters joked on the thread, "I think all out is the dollar store this scape came from."
But Ferrier was busy picking her jaw up off the floor at the sparse design. "Just 3 wines in and going WHATTTT?" Ferrier made it clear that table decor wasn't her thing, but she put in extra effort to provide that "wow" factor during her final season of the show.
Hannah Ferrier says she got in trouble for doing far more
Ferrier pointed out that she wasn't commenting on the specific table decor. But instead she couldn't believe how hard Captain Sandy Yawn came for her when having a barely set table was fine on Captain Lee Rosbach's boat.
"I actually don't give a f*ck about table decor personally – I'm just pointing out the massive discrepancy," she remarked on the Twitter thread.
Ferrier's problems began during season 4 when Yawn went to a boat show and marveled at the gorgeous tablescapes on display. She snapped a series of photos and shared them with Ferrier, hoping to inspire her to enhance her game.
RELATED: 'Below Deck Med': Hannah Ferrier Has More to Worry About Than Tablescapes This Season
While Ferrier acknowledged that tablescapes didn't thrill her, she agreed to boost decor. But Ferrier found herself on the receiving end of Yawn's ire when a white-glove service proposed by Aesha Scott never happened.
Kate Chastain also dragged Hannah Ferrier for her table decor
Fans learned that former Below Deck chief stew Kate Chastain and Ferrier had a falling out when Chastain mocked Ferrier's table design. Chastain revealed she and Ferrier had a falling out while at the same time shading her tables.
"My mom used to make us play the same high/low game at dinner every night growing up and I'm just saying you're supposed to start with the low so you end on a high note," Chastain tweeted during season 4 of Below Deck Med. "My mom also has amazing table settings." Adding, "Unfortunately I don't consider people who talk poorly about me behind my back to be a friend."
RELATED: Kate Chastain From 'Below Deck' Makes This Observation About Chef Ben and Why She Loves to Do Tablescapes
"Hannah doesn't like doing tablescapes," Chastain told People TV. "She never has and I never understood it. From me, it's like an outfit. The placemats are the jeans and the napkin is the top. The napkin ring is the jewelry. I love it! When you are on a boat for six weeks … I don't know why Hannah doesn't like that."
Kate Chastain dinged Bugsy Drake's tables too
But Chastain also shaded Christine "Bugsy" Drake's over the top tables on Below Deck Med.
"I think Bugsy is gorgeous," Chastain said on Bravo's The Daily Dish podcast. "Bright blue eyes. She's got this charming accent, she's very bubbly. Her Instagram, she's a natural influencer."
RELATED: 'Below Deck Med': Is Kate Chastain From 'Below Deck' Shading Bugsy Drake's Tablescapes?
"And she's always been very sweet to me in DMs and stuff," Chastain added. "But here's what I will say. Let's talk about her outfit walking up the dock."
"Tablescapes for every person is basically a reflection of how you dress," Chastain added. "Hannah's style is lacking. And I don't get it. Bugsy is the other end of the spectrum there. She's like over the top. Matchy, matchy, matchy. Palm fronds backpack, palm fronds in my hair necklace, palm fronds earnings."