'Below Deck': Has a Crew Member Died on the Show?
Have any 'Below Deck' crew members died on the show? The job is dangerous enough and viewers have witnessed some shocking moments.
Thankfully, no crew members have died while filming Below Deck or any of the spin-off series. However, several yachties have had serious accidents – one that could have had a devastating ending.
Former chief stew Kate Chastain shared that guests and viewers may not realize the dangers of yachting. She made this revelation during season 6 when deckhand Ashton Pienaar almost died when a rope wrapped around his ankle and dragged him off the boat.
He struggled in the water, submerged for an uncomfortable amount of time. A fast-acting cameraman freed Pienaar's leg from the rope and he managed to swim to the tender being towed behind the boat.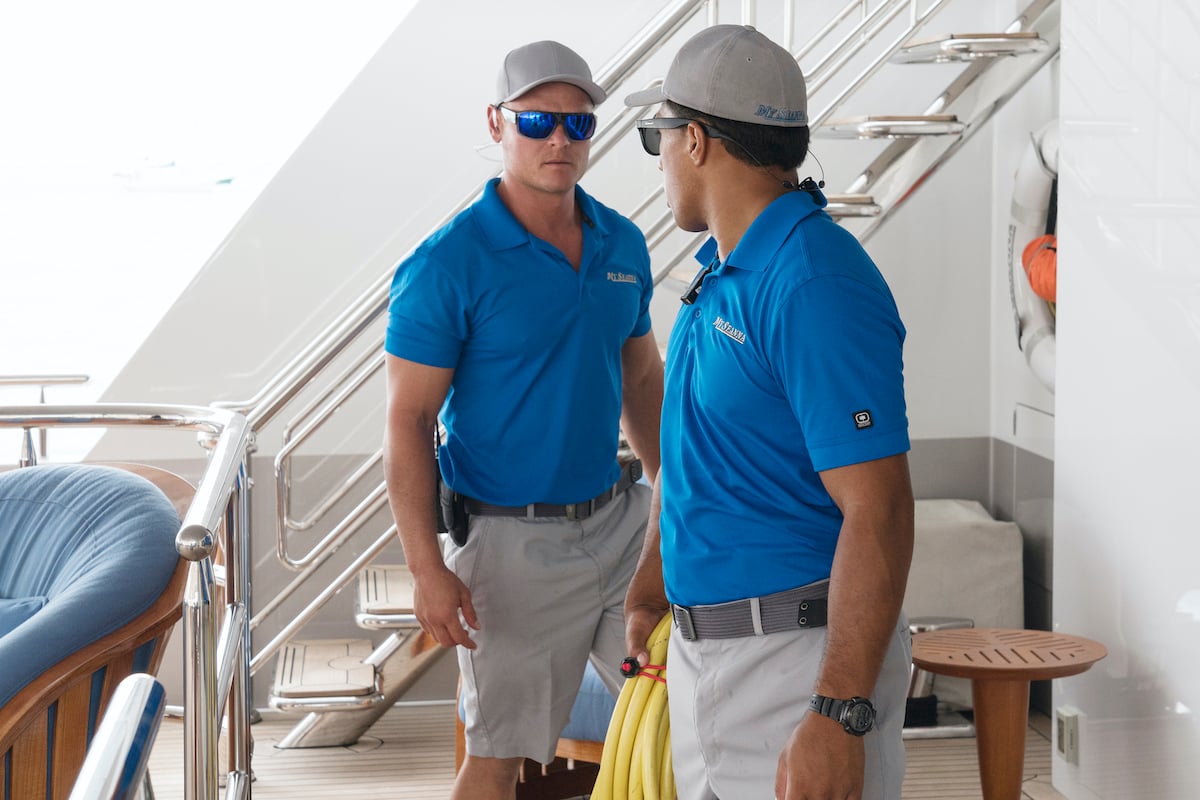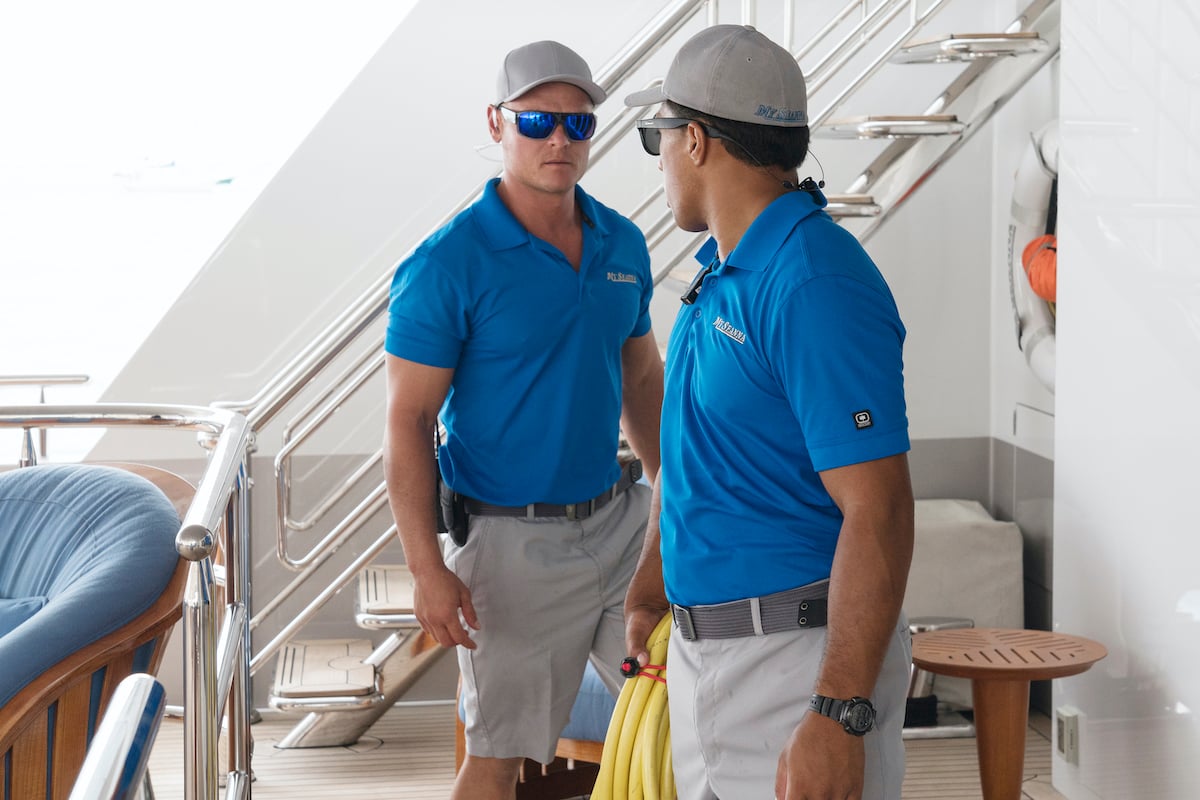 Ashton Pienaar's accident could have easily turned deadly
Pienaar had the closest brush with death on the show.  "We weren't from 30 seconds of him dying and I have to call his parents and tell them their son is dead," Captain Lee Rosbach said in a confessional. "And I'm responsible. I don't know how I'd deal with that. I have kids. And I don't know how I'd make that call."
The crew described the incident as a series of errors. Pienaar shouldn't have been standing near the lines in the first place. "Knowing the ropes is precisely why my ass wasn't the one going overboard," deckhand Rhylee Gerber tweeted. Gerber was standing next to Pienaar when he went overboard. She tried to grab for him but he slipped through her hands. She immediately called "man overboard."
Crew members were then seen in both shock and scrambling. "When you hear something like that over the radio it is something you never wish to hear," second stew Josiah Carter shared during the Below Deck After Show. Chastain added, "I didn't believe it."
Chef Adrian Martin recalled, "The three of us just looked at each other in kind of bewilderment not really knowing what was going on," he said. "I thought he'd just fallen off the back and just chilling in the water about to go on the tender. I didn't realize the gravity of the situation or how far it had gone."
Other crew members also had close calls
Beyond Pienaar's harrowing accident, other crew members have had some painful accidents on the show. Deckhand Brian de Saint Pern's leg became so infected, he was worried he might lose it. He ultimately ended up in the hospital on an aggressive antibiotic regimen. Also, deckhand Bruno Duarte's leg was caught in a rope when he deployed the slide. The gash was severe and he howled in pain.
Chef Ben Robinson also slashed part of his finger to the point where he claimed to be able to see bone. Bosun Eddie Lucas bandaged him up but viewers could tell that Robinson was in serious pain.
Even Captain Lee Rosbach sustained an injury. Rosbach fell in the shower before season 8 began. He started the season in the hospital and ended up with broken ribs. Rosbach pushed through the pain but was visibly uncomfortable.