'Below Deck': Crew Members Reveal the Real Reasons Why They Boat Hop
Why do yachties boat hop? Only 1 'Below Deck' crew member hopped over to another boat but yacht hopping seems common in the industry.
C.J. LeBeau from Below Deck Season 1 hopped from Honor to a sailing yacht only moments before the crew's final charter of the season. He left his crew high and dry, but does this occur often and why do crew boat hop?
LeBeau, who was the second engineer left the boat after being annoyed that he got in trouble for drinking while on charter and being distracted. Stew Samantha Orme seemed tempted to join him since she too got in hot water on the boat. But she stayed and finished the season.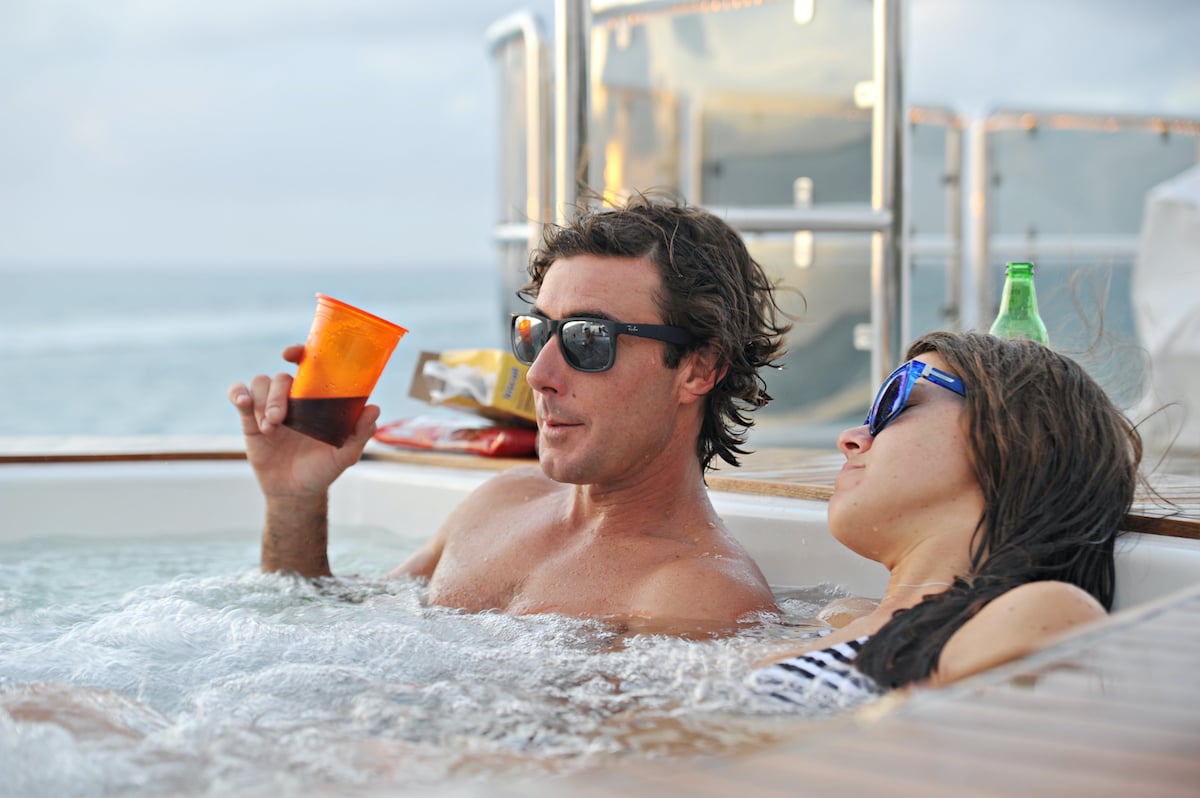 Some crew boat hop for the love of money
Some yachties find that they can make more money working under another captain or on another boat.
"It's such a small industry, with no shortage of cash, so if someone is exceptional, an owner and captain will look after that person," Michael Jacobs, managing director of M/Y Crew Agency, told Robb Report."They reward hard work and look after their crew with paid leave, rotation, and handsome salaries. On most large boats there will be a Michelin-trained crew cook employed at the boat's expense to feed the crew whenever they want."
And while some crew members are loyal to their yacht owners or captains, money often talks. One first officer told Robb Report that he is "very loyal to the family," who is his current employer. But another boat owner offered him a position as a captain. So, "I'm still considering, waiting to hear the perks, itinerary, and salary," he admitted.
Sometimes owners will use promotions and salary increases as leverage to keep certain crew too. But usually, the opportunity to upgrade your position or work on a larger vessel means a financial windfall and a tough proposition to resist.
Crew boat hop for other reasons
Also, in some cases, the captain will leave and take some of the crew. "A captain will leave, and if he had a couple of great crew members he will certainly try to take them to his new vessel," a first mate shared.
While LeBeau left because he was seeking a more lenient work environment, other crew members leave for reasons like bullying and harassment. "Some captains think they are God and can do whatever they want," a stew shared. "I got touched up a lot. Yachting is really hard because there's no HR department, no one you can speak to. That's the dirty side of yachting that does not get talked about a lot. Sexual and verbal abuse are very common." 
But some yachties are always on the move and prefer to keep their options open. "Looking for work is your other profession," a superyacht said. "You have to be good at it. It's a very fluid industry, and I like that because it allows you to take risks. If it's a miserable boat, you can just pack your bags."