'Below Deck': Is Rhylee Gerber Returning to Reality Television?
Rhylee Gerber from Below Deck teased that she could be making her way back to reality television, but this time on land.
The bold deckhand recently hinted about "filming" on Instagram, while she was riding a majestic horse in front of the breathtaking Montana backdrop. "While filming yesterday, we learned a valuable lesson…skittish horses and drones don't mix," she wrote. "Durango managed to take off back to the ranch while I luckily was able to calm Denver's nerves. Didn't stop him from taking me on one hell of an exhilarating ride for about ten minutes!!"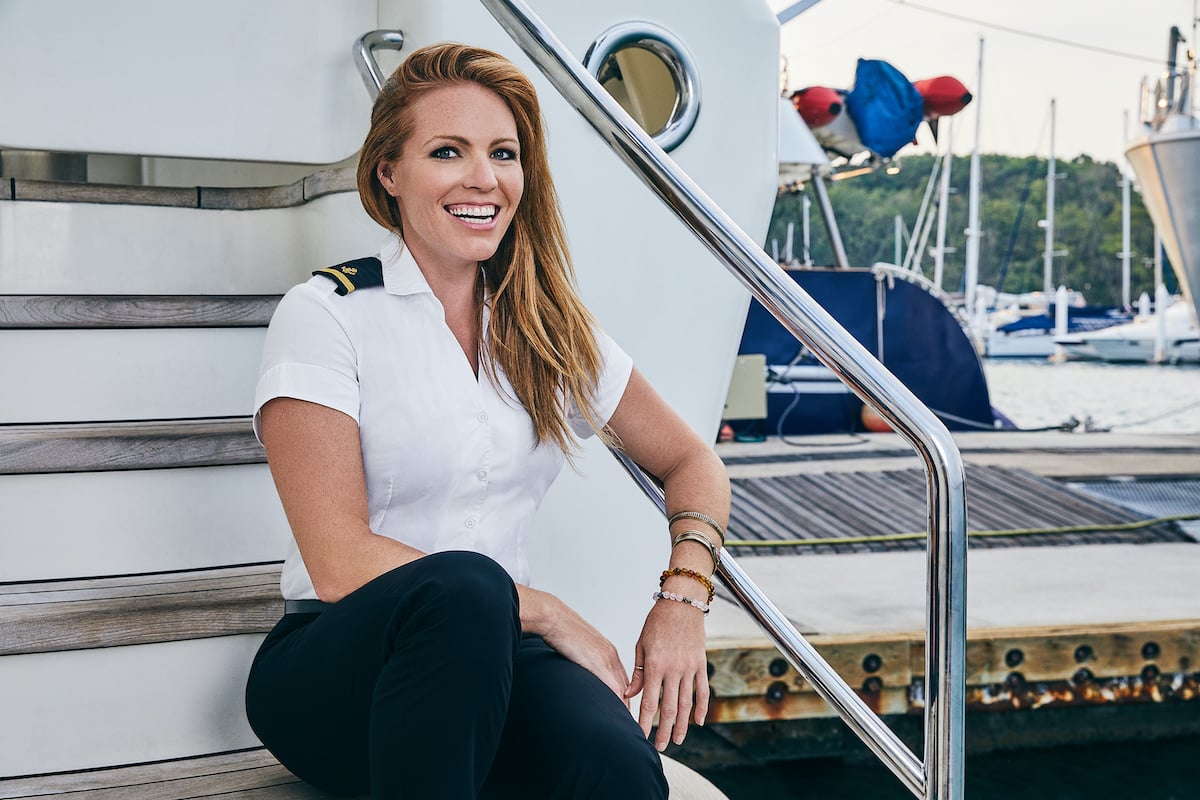 Rhylee Gerber's producer weighs in on her photo?
Further evidence that Gerber may be filming a new show came from a response from her producer. "A producer asks… '1. Is everyone ok? 2. Did we get the shot? 3. Whiskey!? Yes.yes&yes," filmmaker Drey Stockert replied on the thread. Stockert's projects include shows like Temptation Island, Here Comes Honey Boo Boo, and Cake Masters.
Fans weighed in with their guesses, mainly wondering if she's filming a series about working on a ranch. Gerber has been working on a bison ranch in Montana for months and has shared a slew of photos and videos of what it's been like. "I'd rather watch you on the farm than watch BD.. can you get them to do a show about ranching??" a fan asked in the thread.
Another fan was ready for a new show from Gerber too. "Filming for what, a new show on ranching, I'll watch!"
Rhylee Gerber is living the life as a ranch manager
If Gerber is filming, it could be for a show that features her life on a ranch. She recently posted a photo and some insight into life as a ranch manager living in Montana. "Like most people, I fantasized that as a ranch manager my days would be spent riding horses, playing with livestock and bottle feeding babies…. what's included is so much more, like learning to operate heavy equipment, digging drainage pipes, studying and creating holistic grazing procedures," she shared on Instagram.
"Every thing, every single day I've spent out here, I continue to learn something new, I develop another skill or learn a new trade that not only helps me on the ranch, but will benefit me the rest of my days no matter my career choice," Gerber continued. A fan replied on the thread, "They should make you your own dirty jobs tv show."
A ranch show with Gerber will likely include plenty of animal shots. Her Instagram is filled with photos of the bison she cares for but also the horses and, of course, her beloved dog Dolce. She often posts videos and photos carrying her senior pup in a specially designed backpack. Dolce still wants to travel and hike with Gerber but her age prevents her from keeping up the pace. Gerber would never leave Dolce behind so the dog snuggles into a cozy backpack and gets a bird's view on hikes.
"At least dolce is keeping one good eye out on the road ahead," Gerber posted during a bike ride with Dolce.