'Below Deck': James Hough Would Have Been in Serious Trouble if Kelley Johnson Was Bosun (Exclusive)
James Hough from 'Below Deck' may not have made it until the end if Kelley Johnson was the bosun during season 8.
Kelley Johnson from Below Deck recently revealed that James Hough wouldn't have gotten off the hook as easily if he was the bosun during season 8.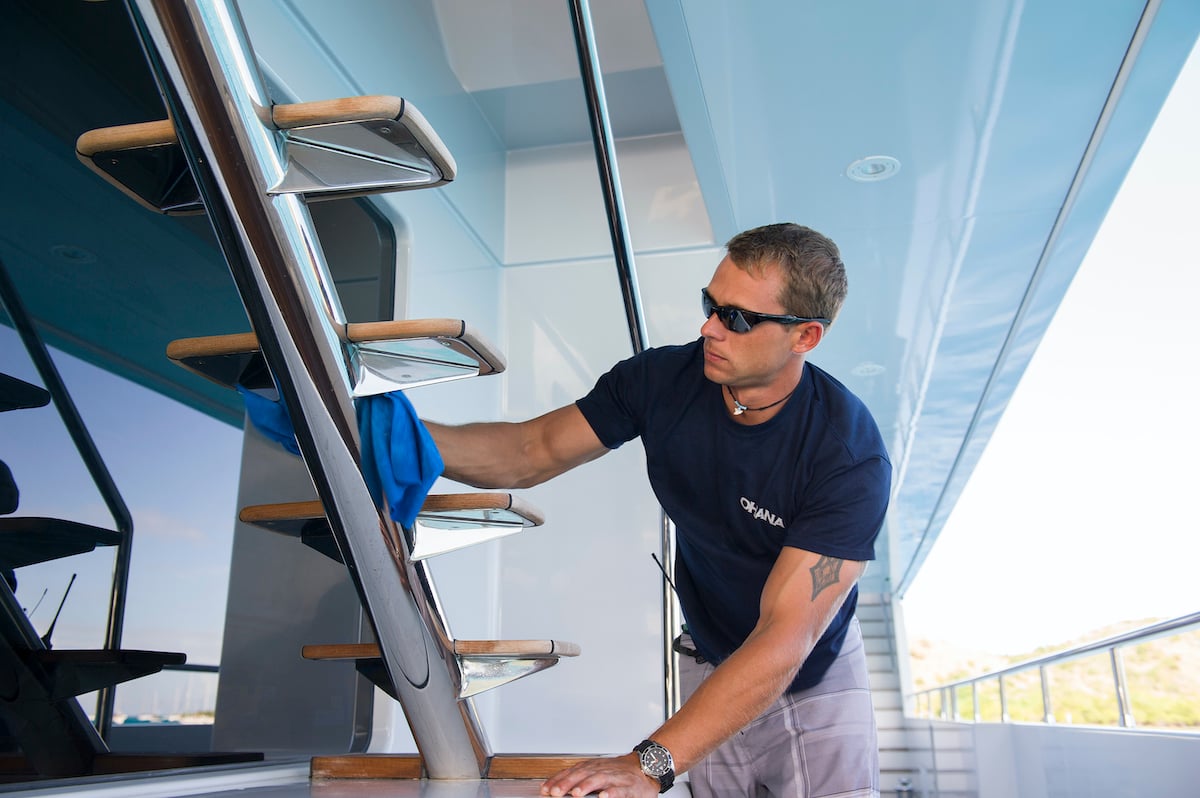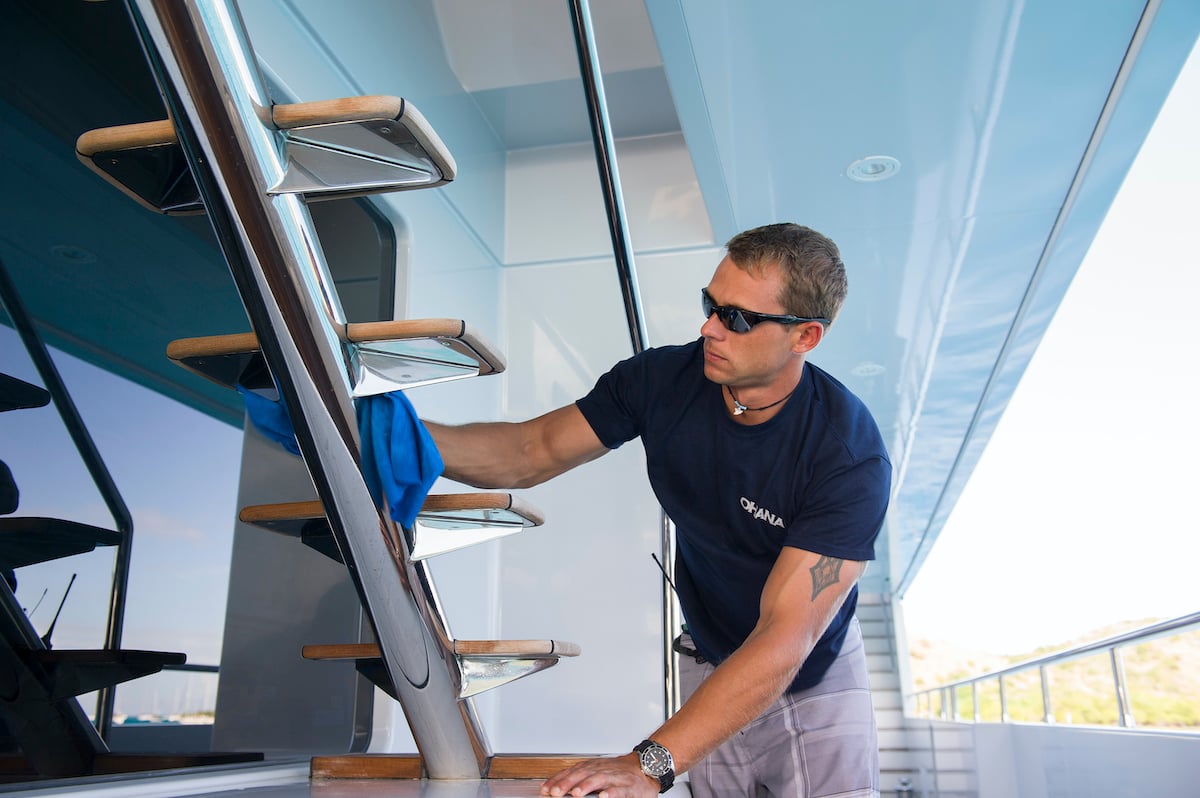 Johnson told Showbiz Cheat Sheet that watching season 8 was frustrating when it came to Hough. From sleeping in a guest cabin to complaining about working too much, Johnson said if he was in charge, Hough would have been sweating it a lot more.
"It left me speechless," Johnson said about Hough's disregard for getting in trouble after sleeping in the guest cabin. "I get so frustrated that I don't know what to do. He annoys me so badly. Elizabeth (Frankini) has issues in her own way, but the way he treats her and the way … just how he treats the boat, just drives me up the wall."
James Hough would have had hell to pay if Kelley Johnson was the boss
Johnson wanted to make it clear that there was no shade toward bosun Eddie Lucas. In fact, he was beyond impressed with Lucas's management style. "He's just kind of letting people make their own beds and sleep in them," he observed. "But with me, maybe he cared more, but I'm not sure. I love Eddie. I love his leadership style. The deck for the most part is doing everything phenomenal … other than James, who doesn't seem to get it."
While Johnson loved how Lucas allowed Hough to just stumble on his own, he isn't sure he could have exercised such restraint.  "If he had been in a guest cabin, I would have lost my damn mind," Johnson said. "He would have been on very thin ice. You're representing my team, the deck. And I definitely would have been a little harder on him."
Hough made it until the bitter end of the season, but Elizabeth Frankini was the one who got fired. Some fans cried foul, wondering why Frankini was fired and Hough got to stay on board the boat. However, Lucas shared that Hough was still getting his work done and he wanted to make it work, especially since the season was winding down.
Kelley Johnson shared that he'd never seen Captain Lee so angry
Johnson also told Showbiz Cheat Sheet that he gets the "insider" scoop on the season from Captain Lee Rosbach. The two are close friends so they talk on a regular basis. Johnson revealed that he was a little shocked to see how angry Rosbach became when drunk charter guest, Delores Flora jumped into the water.
"The guest thing, that was kind of awesome to watch," Johnson dished. "You never just see Captain Lee lose his marbles." Johnson said he has seen guests acting out like Flora, sometimes even worse. "The stuff that happens on Below Deck and to everybody in the yachting industry, they pretend that yachting isn't like that," he explained. "My craziest stories have happened not on Below Deck."
"I've dealt with so much worse off the TV show," he added. Johnson then described a time when he and the crew drove a family to lunch on land in a tender.
The crew hadn't eaten but had to remain on the tender "baking" in the sun while the family ate. "When they get back and it was like 3:00 and they brought us leftovers with food bitten out of it," he recounted. "They just don't care. For some families, we're just dogs to them."
Johnson and other fan-favorite crew members will break down the final Below Deck Season 8 episode on Below Deck Galley Talk, on Friday, Feb. 19 at 8/7c on Bravo.