'Below Deck': Josiah Carter Was Supposed To Replace Elizabeth Frankini?
Josiah Carter from Below Deck may have spilled some serious tea during Below Deck Galley Talk. Was he supposed to be Elizabeth Frankini's replacement?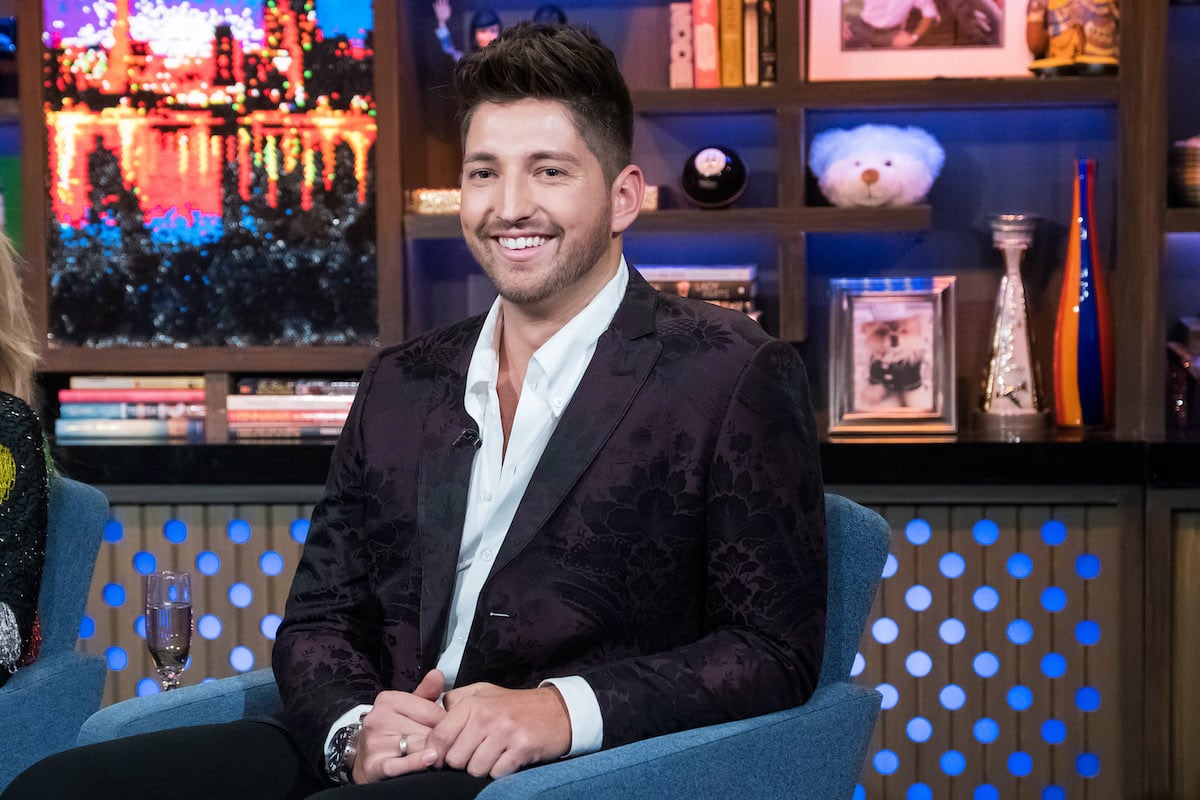 At the very end of the latest episode, Carter implied that he was the stew who was supposed to replace Frankini after she was fired. While most of the Galley Talk crew weren't overly surprised that Frankini got fired, some were not thrilled, especially Kate Chastain and Connie Arias. "Elizabeth, I love you," Chastain yelled at the television.
But moments before the show ended, Carter turned to Julia d'Albert Pusey to perhaps share a little gossip. "Do you know who Captain Lee called to finish the last two weeks in Antigua?" Carter said to d'Albert Pusey. "I'll give you one clue." He then gestured to himself.
'Below Deck' fans are ready for Josiah Carter to return
Several Galley Talk viewers caught Carter's hot goss. "Catching up on #belowdeck #GalleyTalk. Did Josiah say he was the stew captain Lee called to finish the charter season?! This is getting good!" one person tweeted. Another person wondered if their ears deceived them because the comment was made so quickly and right at the end.
Carter or any replacement likely doesn't make it because the season finale teases the beginning of the pandemic, which ended up shutting down the world (and production). But fans have indicated for years that they yearned to have Carter back on their screen.
RELATED: 'Below Deck': Captain Lee Shares the Heartbreaking Reason Why He Didn't Blog After the Last Episode
Isabelle "Izzy" Wouters suggested Carter become chief stew. Carter replied with an emoji that indicated he's ready. Others also want to see him take on the chief stew role on the show. "I vote for Josiah to make a comeback," another person added to the Twitter thread. "I learned something new the season Josiah was on Below Deck. Never knew that you could go to school to train as a butler. Learn something new every day."
Could Josiah Carter be the new chief stew for season 9?
Season 9 is about to head out to sea, so could Carter be on board this time? Everyone seems to want him to return, including Captain Lee Rosbach. During a Stars Marketing Group event in Dec. 2019, Rosbach considered Carter to be part of his dream team. He said he'd love to have Chastain on the team, which is no surprise.
But added,  "Along those lines, I'd probably have Josiah back," Rosbach said, which was met by thunderous applause from the audience. "He's a classically trained butler which means he's probably overqualified, but he adapted really, really well."
RELATED: 'Below Deck' Season 1 Had To Be Re-Edited Because Producers 'Weren't Happy' and Captain Lee Thought His Career Was Over
Carter too has expressed an interest in returning to Below Deck or heading over to Below Deck Mediterranean.  "I had so much fun doing all the aspects of the show," Carter told Showbiz Cheat Sheet in 2019. "It was another country to check off my list with Tahiti. But when I saw the adverts for the Med, it's interesting because I've done the Med loads of times." 
He added, "I've met Colin and I've met Captain Sandy," Carter said about the Below Deck Med crew. "And they're great and so much fun. I love them. I'd love to work for Captain Sandy."