'Below Deck': Julia d'Albert Pusey Reveals the Most Requested Cocktail on the Show
It's not surprising, but Julia d'Albert Pusey from Below Deck Mediterranean said the espresso martini is definitely the most requested cocktail on the boat.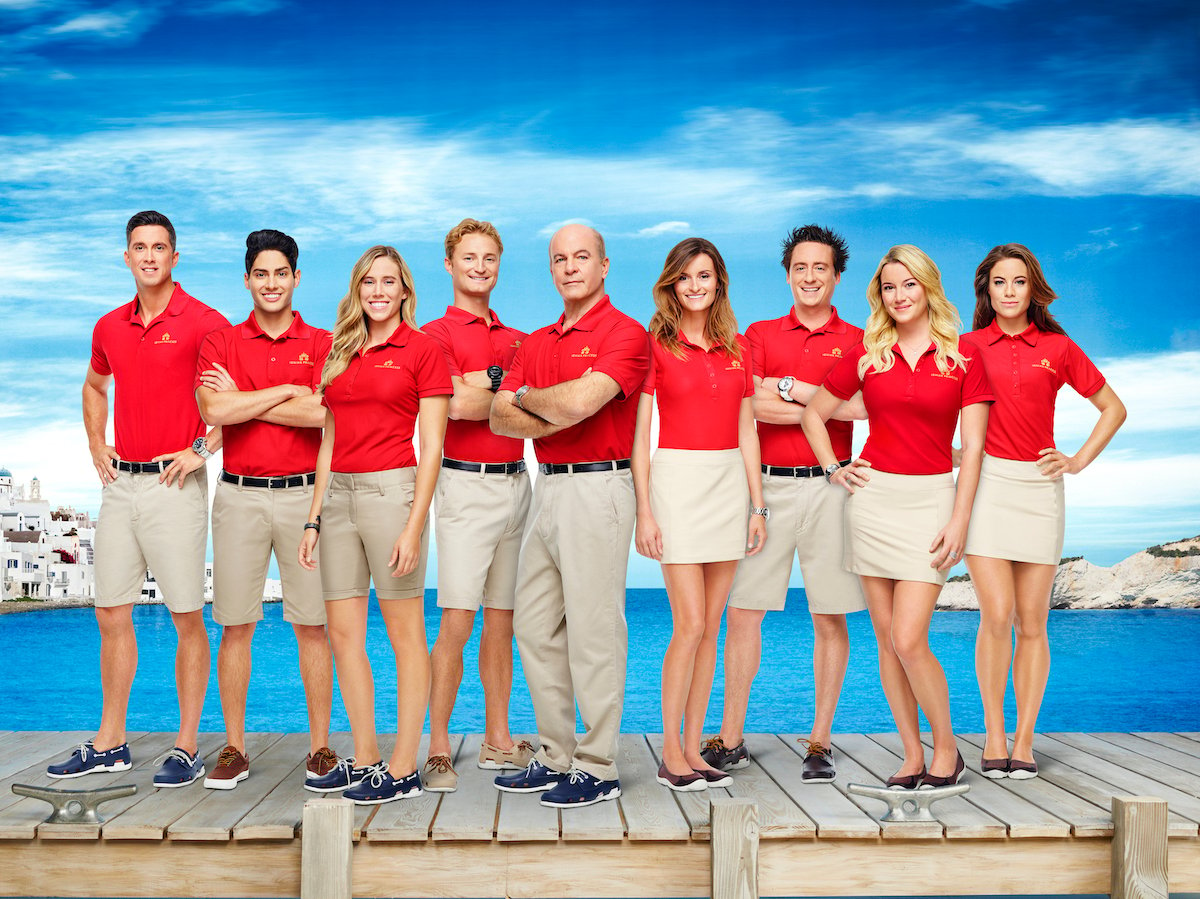 She and Josiah Carter from Below Deck recently cozied up on Carter's couch and dished about the latest season on Below Deck Galley Talk. d'Albert Pusey told Showbiz Cheat Sheet that Carter masterfully whipped up a slew of cocktails, including his signature espresso martini.
"I leave the cocktail making to Josiah," she said. "Because I haven't been in the game for a few years. My cocktails would just not be hitting the mark. So he was making espresso martinis. He made us margaritas, which is my absolute favorite. And so, yeah. And we had some champagne, I think, and I love a bit of white wine."
She revealed that doing Galley Talk was the first time she and Carter met in person. But they hit it off famously and d'Albert Pusey said they plan to get together again soon when the lockdown in England ends. "So I think he's just the most amazing person to be matched up with," she exclaimed. "And we're both quite dry-humored. So it works really well."
An espresso martini should be a quick and easy drink to make, Julia d'Albert Pusey says
The espresso martini was becoming the most popular drink for charter guests when d'Albert Pusey was a stew. "It was kind of coming back into fashion then," she remarked. "So, yeah it was a big drink when I was on the boat."
"I don't know what it is," she wondered. "I mean the combination of alcohol and coffee [is] just not a good combination. Let's be honest. It might make people a bit cuckoo. But yeah, it's the most popular I'd say, without a doubt."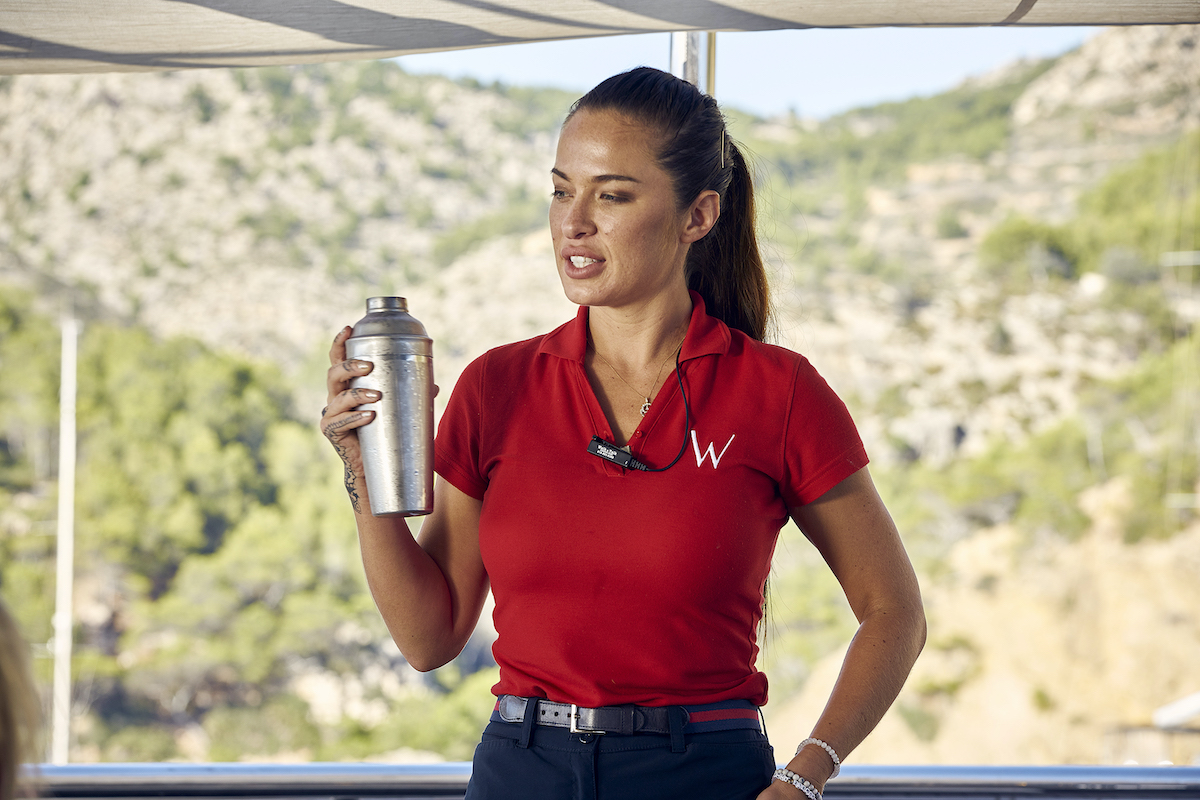 RELATED: 'Below Deck': Amy Johnson Admits the Crew Were Shocked To Learn Rocky Dakota Told the Truth About Her Affair With Eddie Lucas
Below Deck Season 8 viewers watched the interior struggle to get the martinis out to the guests during the first charter. Are they hard to make?
"It's pretty fast [to make] to be quite honest," she said. "I think it's vodka and espresso. Shake it up and you kind of like that. But I think when you have a few to make and a slow machine, it's a bit painful."
What about the situation with Francesca Rubi and Elizabeth Frankini?
Stews must be on their "A" game at all times, which is why chief stew Francesca Rubi seemed to be eternally frustrated with stew Elizabeth Frankini. And while d'Albert Pusey says speed is vital, she thinks Rubi could have handled the situation differently with Frankini.
"I think Francesca could have handled it maybe a little bit better," she commented. "I do think there's a little bit of maybe just personality clashing there. And I think Elizabeth's a little bit laid back a little bit, not a hippie vibe, but she's giving that kind of holistic view. And I think Francesca is like, 'I need more' And they're just not communicating well, actually."
RELATED: 'Below Deck Med': Hannah Ferrier Reveals the Jaw-Dropping Salary for a Chief Stew
However, d'Albert Pusey isn't confident Frankini would step up her game even with the right amount of coaxing. "She's just got kind of one level of getting it done if that makes sense," she said. "So she's probably just getting hugely frustrated."
"And the thing is, it's different to just work on the yacht," she recalled. "When you are on the show with the camera on us, while you do want to do your best and when someone in your team isn't bringing it, it's really hard and honestly so exhausting these days, like 18 hours long. You really need a good team behind you, backing you up and making sure things are getting done."
Below Deck Galley Talk airs Fridays at 8 p.m. ET on Bravo.