'Below Deck': Kate Chastain Revealed That Chef Rachel and Adrienne Gang Got Into a 'Tampa Style' Smackdown in the Past
Yachting is a small world and the Below Deck worlds collided long before yachties like Kate Chastain, chef Rachel Hargrove, and Adrienne Gang joined the cast.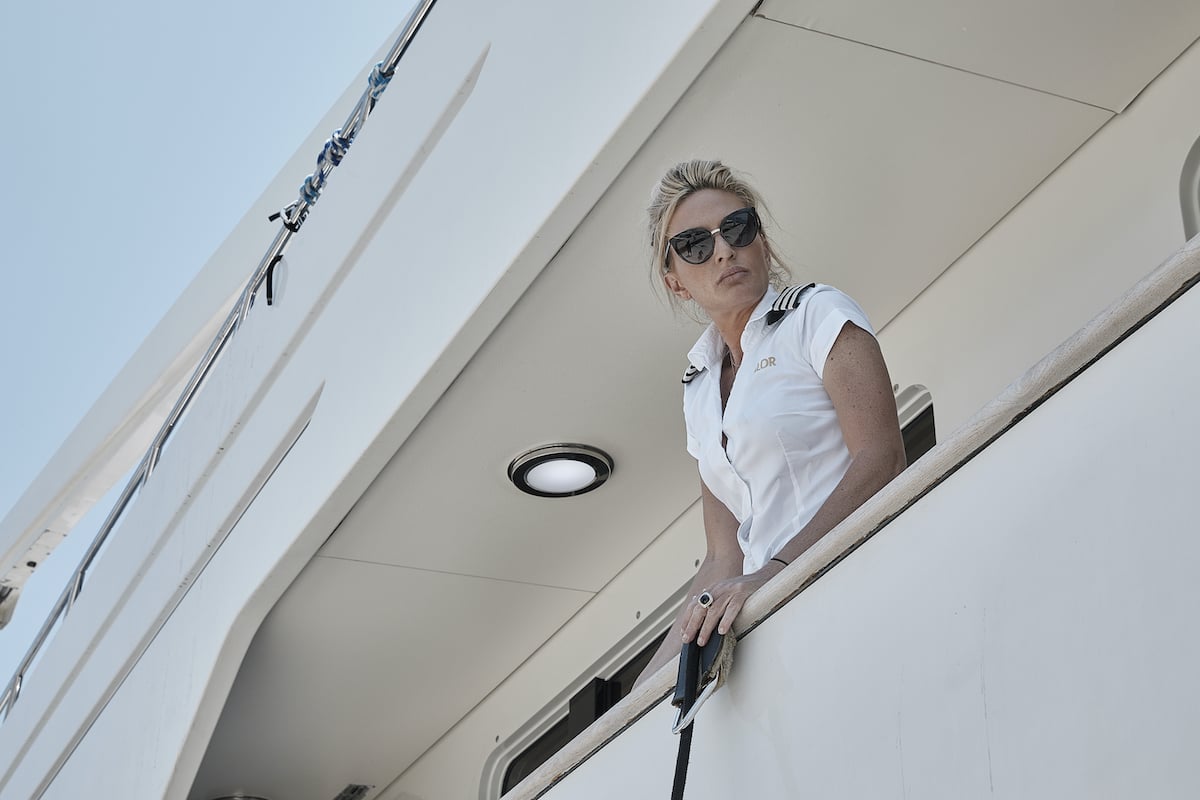 Chastain dished about how she ended up on the show and it began after she and chef Rachel Hargrove watched season 1 together in 2013. Hargrove and Chastain were working on a boat together and realized that Hargrove actually knew Adrienne Gang, who was the first chief stew.
"So this first season chief stew [Gang] was from Tampa and the chef [Hargrove] on the yacht I was working on, Rachel, she was like, 'I'm from Tampa, I hate that b*tch!'" Chastain dished on the Taste of Taylor podcast in 2019. Chastain added that Hargrove and Gang got into an altercation, which she described as being very "Tampa style."
Kate Chastain promised she'd take Adrienne Gang's job
Chastain told Hargrove she planned to be the new chief stew for season 2. "Rachel don't worry, I'm going to take her job," Chastain recalled telling Hargrove. "And I did!" 
Beyond the smackdown and allegiance to her friend, Chastain had other reasons for wanting the job.
"I was working as a chief stew on a boat, same size," she said. "The chief stew from season 1 [Gang], she was really bad. She was bad at her job, she had wet hair on camera."
"It was embarrassing to my friends and family members," she added. "I don't want them to see this girl doing the job this way and think that's what I do. Because she's not displaying it great."
Kate Chastain wanted Chef Rachel to join her on the show
Chastain revealed that she ultimately connected with producers through a ghost writing job. "They have casting agents, and there's a book, 'How to Become a Yachtie' that I read to get into the industry," Chastain said. "And the author had heard about this yachting reality show coming out and contacted me. And said, 'I know you're a yachtie, and I know you're a good writer, so will you update my book for me because the show's coming out?'"
Producers remembered Chastain through the book deal and asked her to audition. "When that happened I was like, 'It's happening,'" she said.
Once Chastain secured the job, she recalled being extremely nervous during those first moments of shooting. "I don't have anxiety. I don't get nervous about much, but my first time walking up on my first season, it was the closest to a panic attack I think I've ever had," she recounted.
Chastain also hoped to get Hargrove to join her on the show. "Oh, I was trying [to get Rachel on Below Deck] from the first season I did before I even knew Ben [Robinson]," Chastain revealed in a Bravo Exclusive.
"I was like, 'Oh, by the way, if you guys need a chef, I know a great one. She's incredibly talented and very funny. She's gorgeous. She was on America's Next Top Model. I think she's great.'"
"And then, my second season when there was Leon [Walker], I said, 'Hey, I know a great chef named Rachel if anybody — remember the Chef Rachel I recommended?' And then other seasons, you know, there was Chef Kevin [Dobson]," Chastain remarked. "I was like, 'What about Rachel? We can bring Rachel in. Anybody? Rachel?' So, yeah, for the last six years, I was trying to get Rachel."