'Below Deck': Kate Chastain Reveals Captain Sandy Wanted Her As Chief Stew
Did Captain Sandy Yawn from Below Deck Mediterranean really ask Kate Chastain from Below Deck if she'd switch places with chief stew Hannah Ferrier?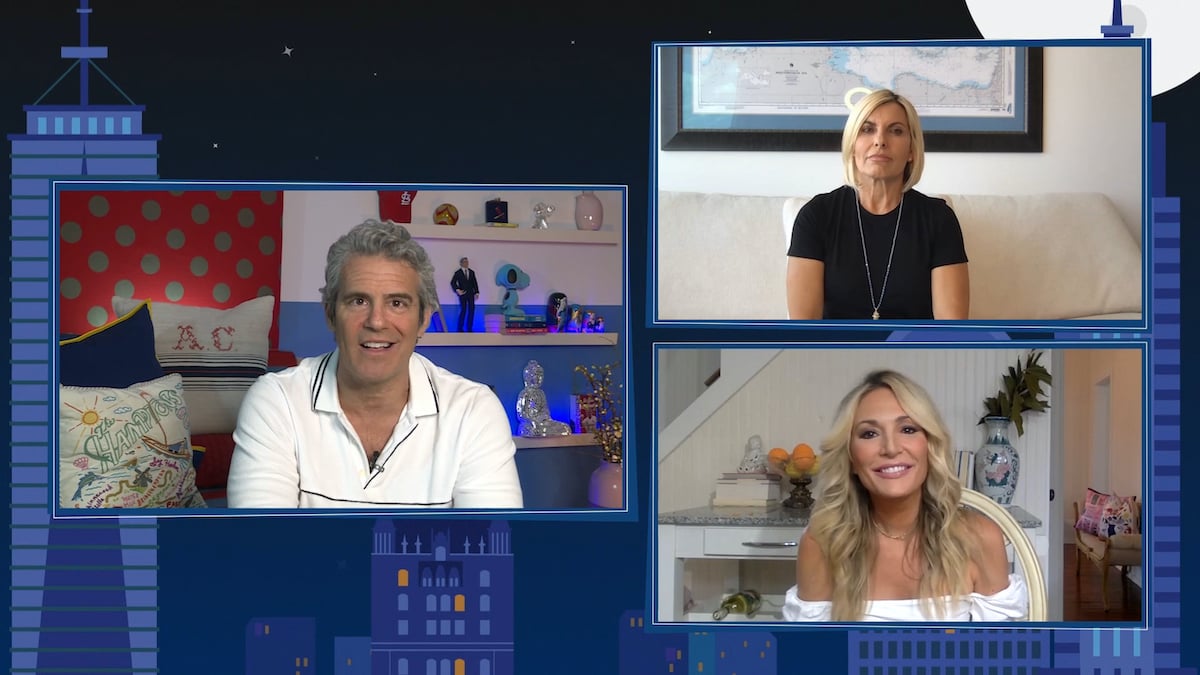 Chastain dished about a dinner she had with Yawn in Florida. "I will admit, it was before the appetizers were served," Chastain said on an Instagram Live with WALT Wines. "That she was like, 'So. I think you and Hannah should switch places. And I was like, 'Oh God!' At least wait for like the dessert. Because that's not gonna happen."
Although Captain Lee Rosbach from Below Deck is the captain she'd prefer to work with, she said she'd love to work with Yawn or Captain Glenn Shephard from Below Deck Sailing Yacht.
Kate Chastain isn't exactly 'Team Hannah'
Chastain has shared that she and Ferrier are no longer friends on more than one occassion. But she also came down on bosun Malia White and Yawn's side when Ferrier was fired. White sent a photo of Ferrier's unregistered prescription medication to Yawn. Yawn fired Ferrier after telling Ferrier she didn't feel comfortable going to sea with her.
"On yachts, you can get fired for your personality if people don't like you," Chastain explained on Another Below Deck podcast. "It's happened to me, hard to believe, I know it was in the early years."
"But if Hannah was a fantastic chief stew, hard-working, good team player," she continued. "I think they would have been like, 'Okay, you have a prescription and you're such a valuable asset. You did forget to tell us to put it on the ship's roster of drugs. But now we will. Thank God we didn't get caught. Let's move forward.'"
Chastain didn't think Ferrier was good at her job
"But I think, she wasn't good at her job," Chastain continued on the podcast. "Even when she was sober, she still wasn't that good at her job. She wasn't good for morale. To go around telling people 'Kiko was my best friend and now I'm all alone.' Be an adult. You're basically separating yourself from the rest of the crew which is not cool."
"I think if she had presented a prescription, which she did not, and she had been a team player, good at her job, I think she would still be on board," Chastain said. "But it's just like too many things that were negative."
Yawn recently said she could not trust Ferrier. "I didn't fire Hannah because she had marijuana on the boat," she told Vanity Fair. "I fired Hannah because she's untrustworthy."
Adding, "If I would've taken Hannah to sea and something catastrophic happened and I needed her to do her job as a crew member, handling someone's life…and she couldn't do that because she was high…" Yawn said. "I fired Hannah because I'm responsible for lives. I've been in court before…You hold your hand up, you swear in a court of law, you're not going to lie."