'Below Deck': Kate Chastain Reveals She Had To Take Chef Rachel To the Hospital for a Similar Stomach Issue
Chef Rachel Hargrove from Below Deck is certainly no stranger to "bubble guts" as Kate Chastain shared she had to take Hargrove to the hospital for something similar in the past.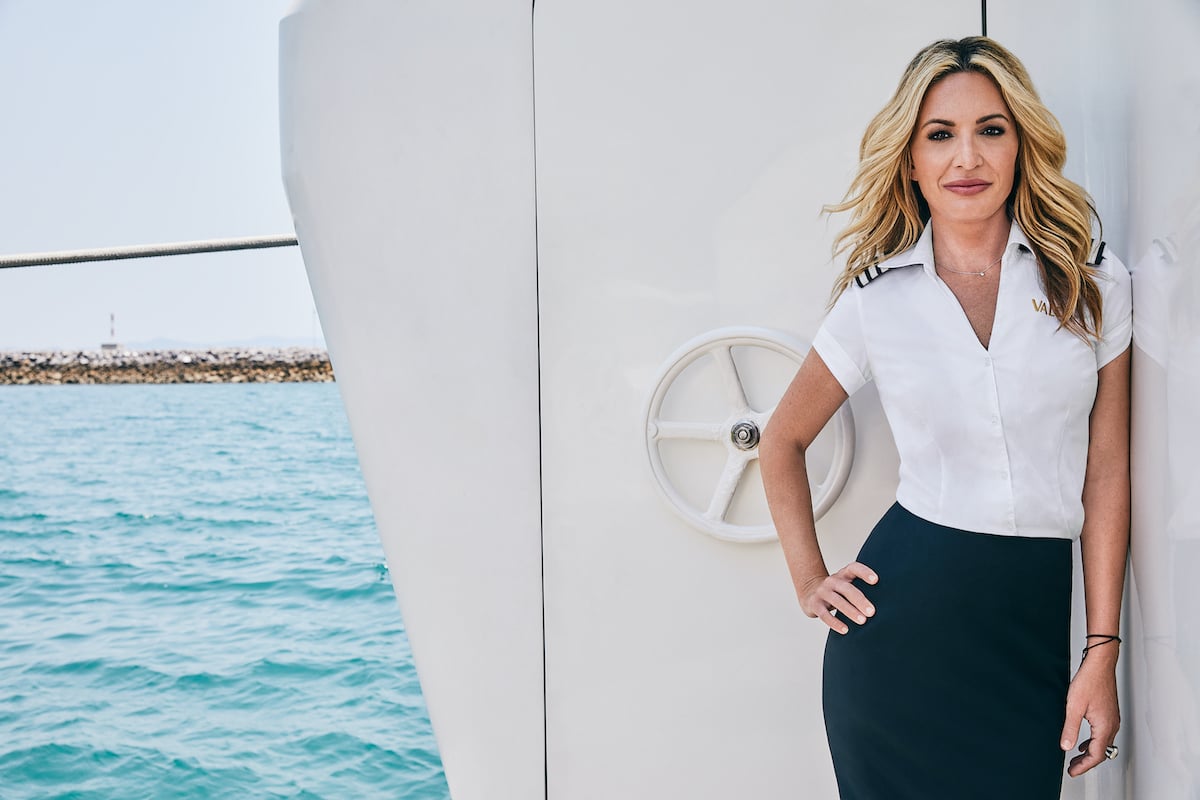 "I did actually have to take Rachel to the hospital when we worked together," Chastain told Connie Arias during Below Deck Galley Talk. "Because of a similar stomach issue." Hargrove struggled with a lower gastrointestinal problem for an entire charter. She powered through, continuing to impress the guests but was clearly in pain.
A physician diagnosed Hargrove with gastroenteritis. The doctor also prescribed antibiotics and IV fluids for Hargrove. Like a total trooper, Hargrove started the antibiotics but waited until the charter was over to go on the IV.
Chef Rachel is no stranger to stomach issues
Hargrove told Showbiz Cheat Sheet the reason she started exploring new cuisines was due to chronic stomach issues. She studied macrobiotic cooking which is low in animal fat with a strong focus on plant-based nutrition. "That was the initial reason why I initially [got into a variety of cuisines]," she said about dealing with stomach issues.
"I realized that the macrobiotics was really good, but it wasn't alleviating [the actual issue]," she said. "I just couldn't put my finger on it. So I went to India and I ended up learning about Ayurvedic [cooking]." Ayurvedic is mindful eating with a focus on consuming unprocessed foods.
Hargrove shared she was finally diagnosed with a parasite, which she was able to treat. But, her food journey opened her eyes to a bounty of cuisines, which is why she doesn't flinch when guests request vegan or gluten-free meals.
Chef Rachel isn't the first chef to deal with a stomach problem
Chef Mila Kolomeitseva from Below Deck Mediterranean Season 4 began the season with food poisoning. She was sick before the first charter began, which should have been a harbinger for the crew. Despite recovering quickly, her version of Mexican night and using boxed ingredients other foibles ended up getting her fired.
Chef Kevin Dobson from Below Deck Season 7 also got sick during the first charter. Like Hargrove, Dobson ended up in the bathroom but still cooked for the guests. Dobson told Showbiz Cheat Sheet a lot of his stomach issues had to do with stress.
"The pressure to perform was something I had never experienced before, every move of mine was being watched," he shared. "I mean if you burn something everybody is going to know about it, which I kind of liked, as it keeps you on your toes."
"It really could've been anything, from the water on the boat or the hotel food," Dobson added. "I really wasn't eating much leading up to me being sick. Stress could have also been a factor. You really just have to get on with it, which is easy when you have so much riding on you being able to perform."
Later, bosun Ashton Pienaar shared that Dobson was suffering from "Thai Tummy." Pienaar shared on Instagram, "A little shout out to my mate @chef_kevin_dobson for pulling through the way he did on his meals even though he was fighting some Thai belly. Smiles, smells and cigars!"