'Below Deck': Kate Chastain Reveals the 1 Thing She Misses About Yachting
There's only 1 thing that Kate Chastain from 'Below Deck' misses about yachting.
Does Kate Chastain from Below Deck miss putting on a skort and serving champagne to guests on a superyacht? Not so much.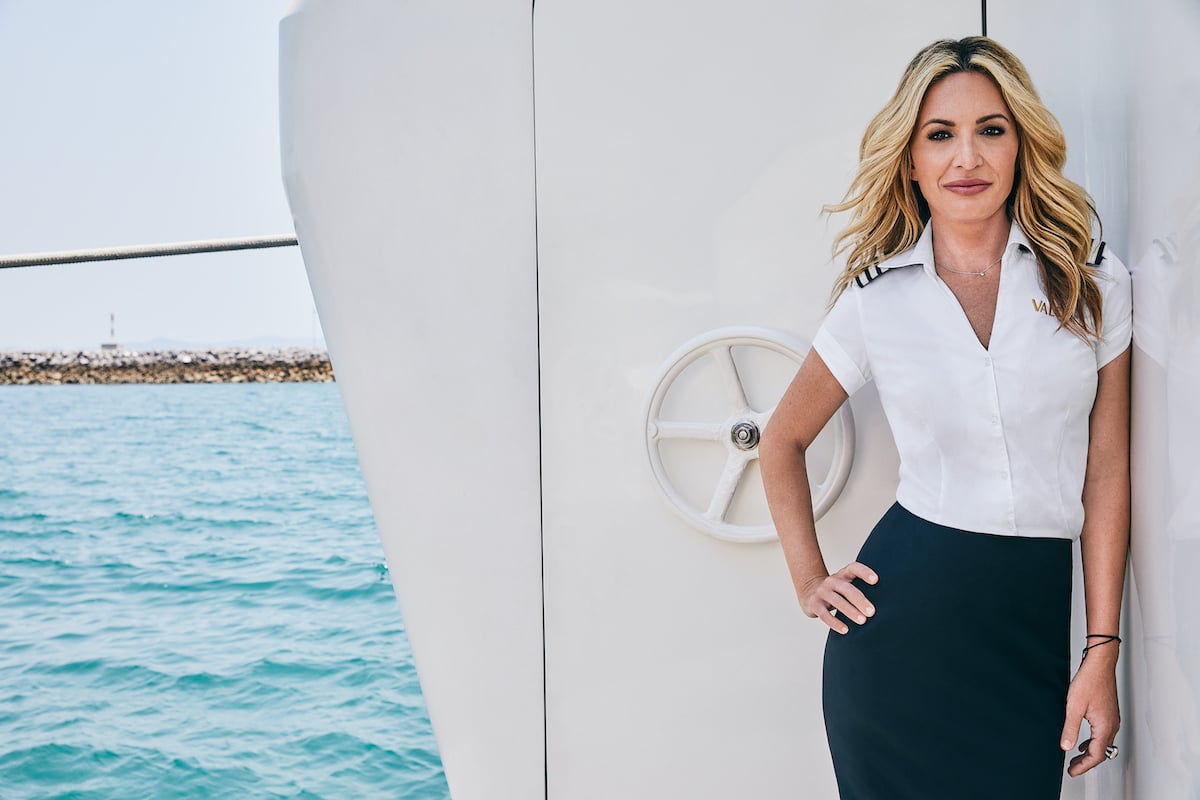 But what she does miss are the destinations, especially the Caribbean. Chastain recently shared that viewing season 8 of the series, which is the first in six years without her, made her feel a little nostalgic.
"I will admit, when I saw those turquoise, crystal clear Caribbean waters, I was like, wow, I have not been there in so long," she shared in an interview with Bravo Insider. "My last years on Below Deck, we were in Thailand and Tahiti — not to complain about that, but there's something very specific about the Caribbean, and that really [is] what started out as the home of Below Deck. So it's nice to see them going back there, and now I want to go back there."
Kate Chastain is feeling nostalgic but not enough to return to the show
Chastain joins other fan-favorite yachties like Connie Arias, Amy Johnson, Colin Macy-O'Toole, and more to dish about recent episodes. The show, Below Deck Galley Talk has become a huge hit for fans as strong ratings show that fans have embraced the new series.
"It's so wonderful to watch as a viewer from my couch with my dog while drinking wine," she told Bravo. "At first, I was a little nervous, like, am I going to like this? Am I going to be like, 'Hey, I should be there, and this should be happening, see that's the way I would do it?' But, no, it's just really liberating to be like, oh, I'm not there wearing that uniform right now. I can see why people like watching. It's a good show."
Chastain watched episodes with Arias who has been a close friend for years. "Oh, Connie and I have been friends for a long time," Chastain said. "A lot of people might not know this but we share the same birthday [January 2], her and I. So, it's very interesting that there are a lot of things that are so alike, but a lot of things that are not. We're very yin and yang."
"But anytime I hang out with her, we always have a great time because she knew a lot about the deck life that I didn't know, and I obviously know more about the interior part of Below Deck," Chastain continued. "So she's the perfect person to watch with."
"We're from the same town, a really small town, so we knew each other beforehand," Chastain said about Arias. "So I was excited when we got to work together. But then afterwards, we stayed in contact."
Episode viewing has changed significantly through the years
Chastain also mused about how the cast would view episodes before they aired. "You know, over the first few [seasons], you get so excited," she told Bravo. "They would mail out the CDs of the episodes just so you could watch it a little bit before — not very much before — and you'd wait for it. You get so excited. I would watch with Jennice [Ontiveros], I'd watch it with Chef Ben [Robinson]."
"As the seasons go by, they'd email [the episodes] to you," she added. "Technology improved. And you kind of watch, you know, the deckhands would come on, I'd go make a sandwich. You don't watch it as much because you lived it."
Below Deck Galley Talk airs on Fridays at 8pm ET/PT on Bravo.