'Below Deck': Kate Chastain Reveals Why She Didn't Include Eddie Lucas on Her 'Dream Team'
Kate Chastain from Below Deck recently explained why she left Eddie Lucas's name off of her "dream team" list during Below Deck Galley Talk.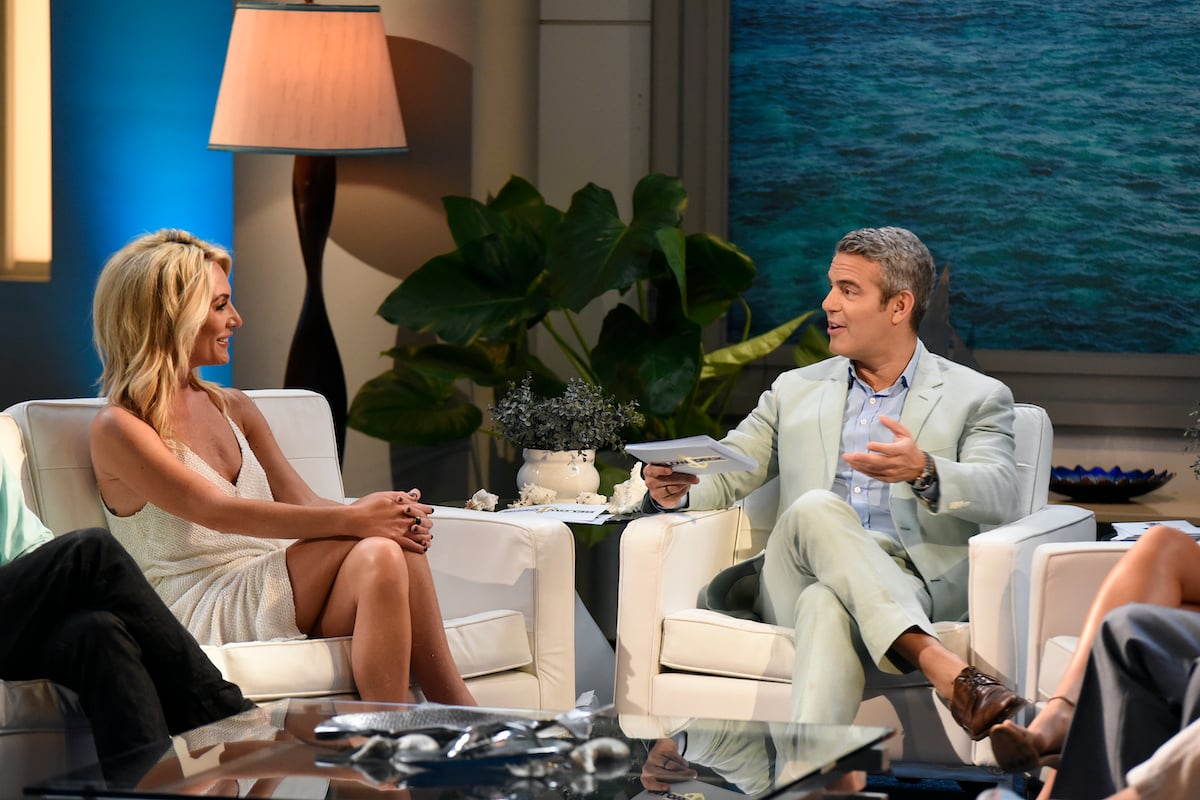 She rattled off a few names from the current season, but fans noticed Lucas wasn't included. "Honestly when I watched it back, I was surprised by my answer as well. I would totally include Eddie. I think at the time I was just still bummed out that he seemed so anti-Rachel," Chastain replied to a fan's question about her list.
Kate Chastain is caught in the middle of Eddie Lucas and Chef Rachel
Chastain and chef Rachel Hargrove worked together before Chastain joined Below Deck. She revealed on the Taste of Taylor podcast in 2019 how she conspired with Hargrove to take original chief stew, Adrienne Gang's job. "Rachel don't worry, I'm going to take her job," Chastain recounted telling Hargrove. "And I did!" 
But Chastain also had a bond with Lucas too. During a Stars Marketing Group event in 2019, she revealed she was pretty attracted to Lucas before she joined the show. "Fun fact, Eddie was the reason I wanted to get on the show," Chastain said to a live audience. "He looked like a Kennedy."
RELATED: 'Below Deck': Who Made Kate Chastain and Captain Lee's Dream Team and Which Crew Member Do They Both Really Want?
"He's like a New England Kennedy," Chastain recalls. "But then I got there, and he's shorter than me! But then, on Watch What Happens [Live] he had a beard and he's looking real good." Fans didn't realize that Chastain planned to retire and that Lucas would return. "Can you hire him back, please? I think Eddie'd be a great bosun!" Chastain said to Captain Lee Rosbach, who also appeared at the event.
Unfortunately, Eddie Lucas and Chef Rachel didn't love each other as much as Kate Chastain loves them
Lucas and Hargrove teased that there was tension between them. But in reality, Lucas just harbored resentment with the way Hargrove conducted herself during crew nights. "She is a character," Lucas told Showbiz Cheat Sheet about Hargrove. "She is a character. Crazy as they come. And her and I had some really, really great moments. But those moments like kind of died out pretty quick."
Hargrove also didn't appreciate the comments Lucas was making about her behind her back. "It's really bad," Hargrove told Decider about Lucas. "But I'm one of those where I just hash it out or I walk off. I don't care. I'm one of those. Where I'm like, 'Mm. Is it something personal?'"
RELATED: 'Below Deck': Chef Rachel Says Things Get 'Really Bad' With Eddie Lucas
"Something was published where he said, 'I have an issue with authority.' I was like, [sigh]," she continued. "I'm just going to go back and think about Cartman. Remember with Cartman, he was like, [Cartman voice] 'Respect my authority!' It was really like that. I was like, authority is Captain Lee: Chief Officer, Chief Engineer. That's it. Because I'm a department head as well."