'Below Deck': Kate Chastain Says Crew Who Claim They Don't Watch the Show Are Either 'Stupid or Lying'
Kate Chastain from Below Deck doesn't buy it when new crew members who come on the show insist they knew nothing about the series.
During a recent chat on Michelle Collins' SiriusXM radio show, Chastain said that anyone who went on Below Deck and claimed to know nothing about the show had to either be "stupid" or "lying."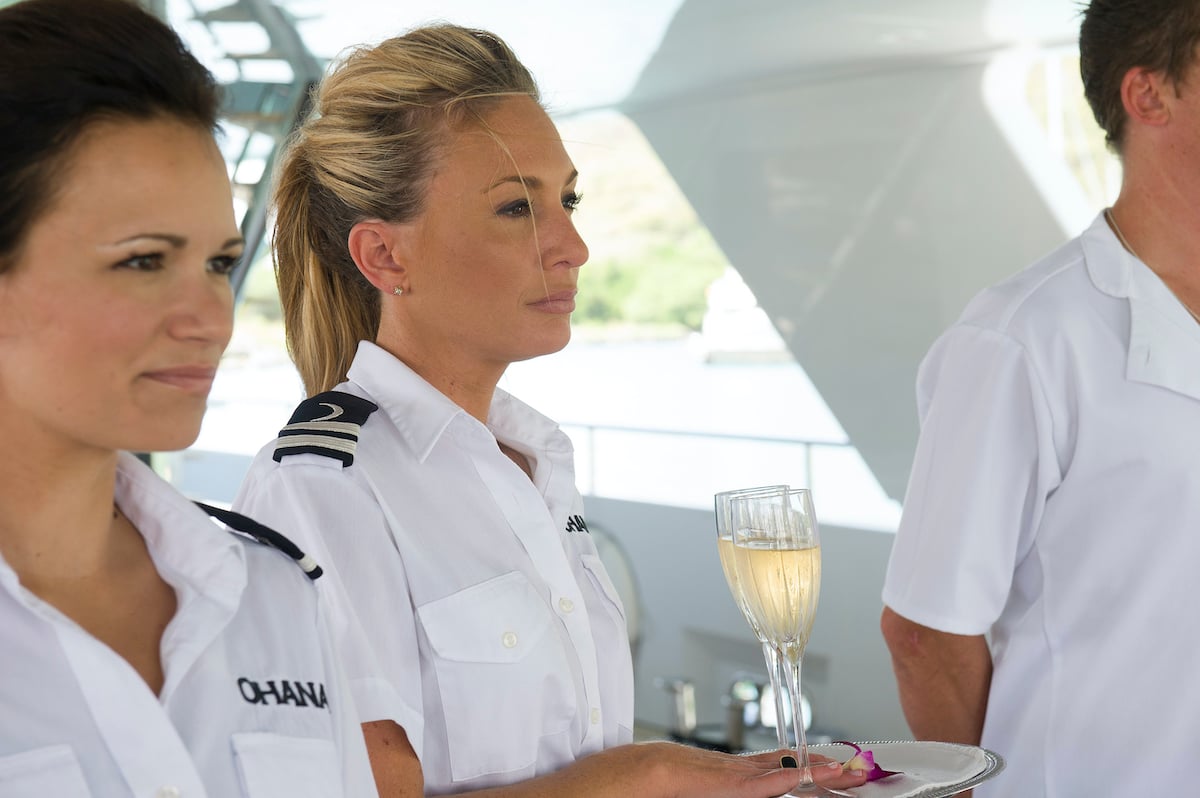 Kate Chastain doesn't believe crew members who insist they never watched 'Below Deck'
During a discussion about Prince Harry and Meghan Markle's Oprah Winfrey bombshell interview, Chastain said that most people do some sort of preparation before embarking upon a nationally televised event or show. "It's kind of like when people come on Below Deck for their first season," she remarked. "And of course you watched footage of the show before you came on."
"If they said no to me [about previously watching the show], I'd think to myself you're either stupid or you're lying," she continued. "Because if you're about to go on a show that plays all over the world, wouldn't you want to know what you're getting into?"
Chastain said she would definitely want to know. "I would be watching that show with a notepad, like OK, the captain likes this, definitely doesn't like that," she added. "So if you say no, I didn't watch beforehand, it's like why didn't you? Or you're trying to be like, 'no I want to have an authentic, organic experience. I didn't want to make my decisions beforehand."
Kate Chastain definitely watched season 1
Chastain is the second chief stew on Below Deck. She replaced Adrienne Gang and admitted that not only did she watch the show, but she also applied for the show in order to take Gang's job.
Chastain and chef Rachel Hargrove worked together and watched Below Deck Season 1. It's clear Chastain took her own advice and closely examined the show. "I was working as a chief stew on a boat, same size," she said on the Taste of Taylor podcast in 2019. "The chief stew from season 1 [Gang], she was really bad. She was bad at her job, she had wet hair on camera." 
"It was embarrassing to my friends and family members," she continued. "I don't want them to see this girl doing the job this way and think that's what I do. Because she's not displaying it great." 
"So this first season chief stew was from Tampa and the chef on the yacht I was working on, Rachel, she was like, 'I'm from Tampa, I hate that b*tch!'" Chastain said, "Rachel don't worry, I'm going to take her job." She added, "And I did!" 
Chastain's observations clearly paid off. She took over as chief stew for season 2 until she ultimately retired after completing season 7.