'Below Deck': Kate Chastain Seemed Crushed When Captain Lee Called Francesca Rubi 'Kiddo'
Kate Chastain from Below Deck seemed a little gutted when she watched Captain Lee Rosbach refer to new chief stew Francesca Rubi as "kiddo."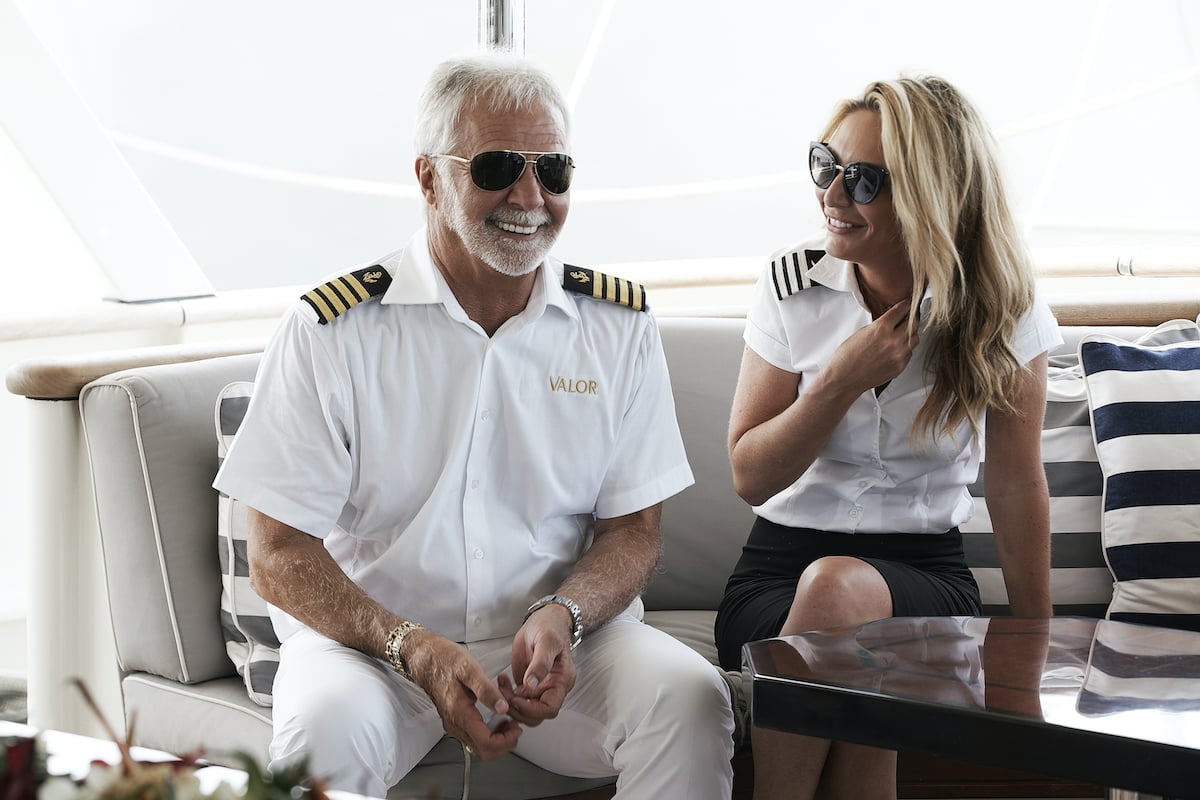 Rosbach often sweetly referred to Chastain as "kiddo" and perhaps watching him use that pet name with her replacement stung a bit. "Did he just call her kiddo?" Chastain said while viewing the episode on Below Deck Galley Talk.
"He called someone else kiddo," Connie Arias, who was sitting next to Chastain replied. That's when Chastain admitted the moment did "hurt a little." They joked about hating the show and possibly turning the episode off.
The moment wasn't lost on viewers either. "My heart aches for @Kate_Chastain when she saw @capthlr call Francesca 'kiddo,'" a fan tweeted.
Viewing the show was like running into an old boyfriend, Kate Chastain said
Chastain admitted she knew viewing season 8 would be tough after six seasons on the series. Not only was she a constant, but she and Rosbach also became close friends and consider each other as family.
She shared on Watch What Happens Live with Andy Cohen that watching the new season was a little tough.  "I was a little nervous, and I thought when I first watched it that would feel like watching an ex-boyfriend or something," she said, Bravo's The Daily Dish recounted. "But actually watching, I'm like, god, I'm so glad I'm not doing that because it's so much work."
In fact, Chastain said Rubi brought new light to the intensity of the job. "You know, I want to say thank you because I think over the years, a lot of people don't realize how stressful and how difficult the job is, she said to Rubi who was a co-guest on WWHL. "And there have been many times when I felt that way. I just felt so bad for you, and I was just glad that it was finally being shown."
Rubi broke down in tears in front of Rosbach during the first charter of the season. She said it was a combination of no sleep and being dehydrated. "That was a tough one because I didn't get much sleep that first charter. I didn't eat anything, didn't drink any water," she said. "But I think it was a positive that it showed the real truth of how busy yachting can be." 
Captain Lee was concerned with how he would work with a new chief stew
Rosbach admitted he was nervous about working with a new chief stew. "I was sad to see Kate go, and I didn't know how the chemistry would work between my new chief stew and myself, or between my new chief stew and everyone else because, you know, when you work with somebody as long as I worked with Kate, you can you get a sense for how she's going to interact with certain people in certain personalities," he told ET. "And so, you get a feel for how things are going to transpire or not during the course of the season."
He said Chastain's decision to retire took him by surprise. "I just never, ever saw it coming," he said. "I was totally unprepared. I was like, Okay… and it was a long conversation. I mean, this went on for, you know, better than an hour or so, and I was just flabbergasted, for lack of a better term, it just hit me hard. And then I started to think about the ramifications of it, you know, because they were huge. … It's kind of like, OK, she's gone. So where does all this weight fall now? Am I ready for this?"
Below Deck Galley Talk airs on Fridays at 8pm ET/PT on Bravo.