'Below Deck': Kate Chastain Shares Why There Was No Way She Could Return to 'Real' Yachting After the Show
Kate Chastain said 'Below Deck' was her swansong from yachting and that trying to work in regular yachting was weird after being on the show.
After being on Below Deck, former chief stew Kate Chastain admitted that it was tough to go back to a regular schedule on a yacht.
Chastain was the chief stew for six seasons and quickly amassed a significant fanbase. While she tried to dip back into yachting off camera, she said being a chief stew without having a camera in tow was actually harder. Thankfully, after she retired from the show, she moved into a career as an event planner and is booked solid for years.
Kate Chastain was done with yachting when she was cast on 'Below Deck'
Chastain said she was ready to leave yachting when she was cast on Below Deck. "You know, I had been working on yachts long enough where I was just over it," she admitted on the Yung Flamingo Club podcast. "After college, I didn't know what to do, so I was like I'm going to work on a yacht, make some money travel, then figure it out. And I loved it. But then I've been doing it for like six years. I was like, OK, I've been there and there. Now what?"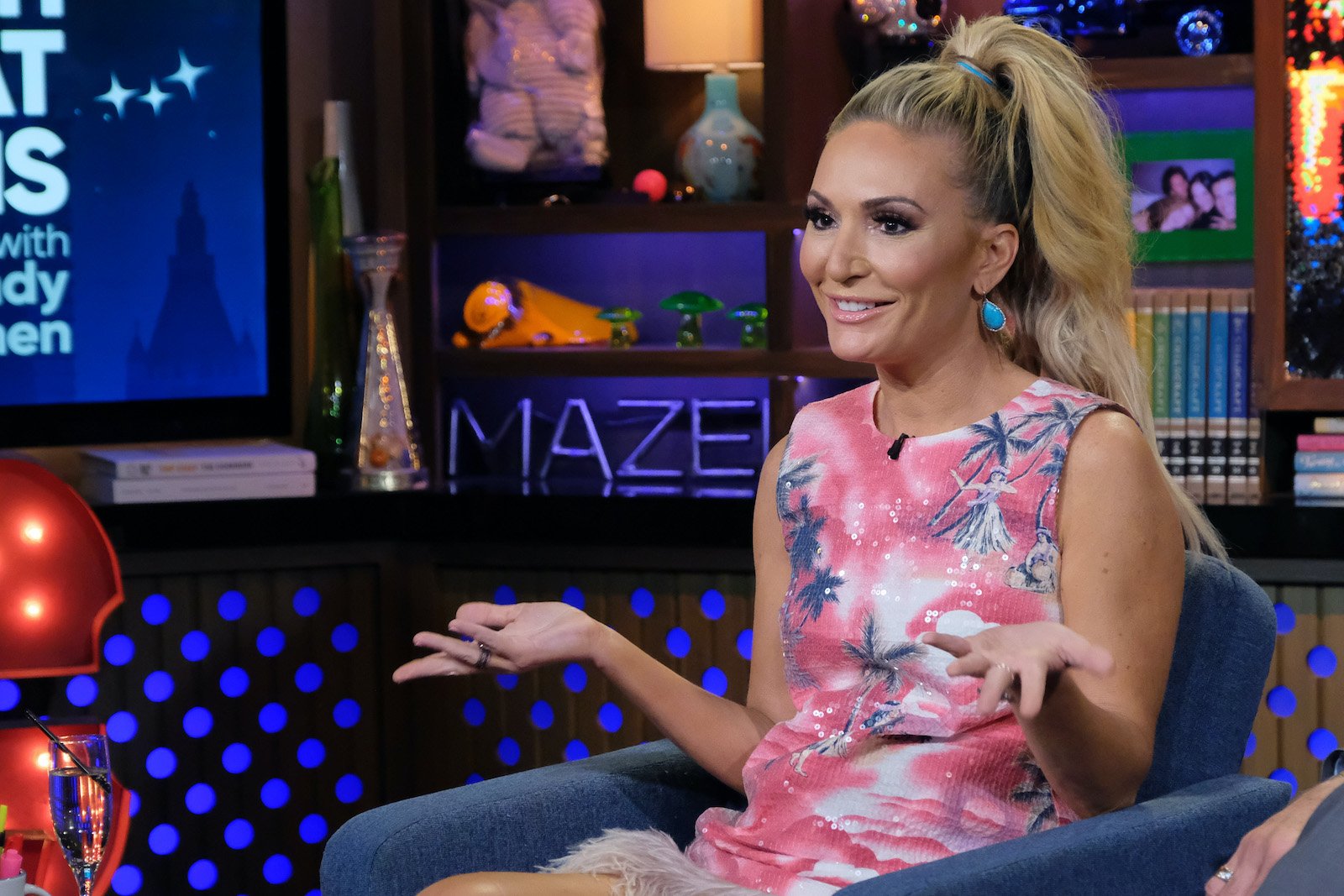 "So it was a really cool way doing the show," she continued. "I could still do what I had been doing, but in a new, exciting way. And then before the first season aired, I did try to work on a yacht. And you know, once you've filmed a reality show of your job to then go and try and do the same job without a production team of 70 following you around, it's just less exciting. No one cared when I was brushing my teeth, which was annoying."
She tried to return to yachting but it wasn't the same
Chastain recalled how weird it was to be back as a stew when guests wanted selfies with her. "When the first season aired I think I did take one freelance job as a favor to a friend," she recalled. "And the yacht owners were like, 'Can we get a selfie with you?' And I was like, 'Sure, but I gotta go make your Bloody Mary first.' It was just too awkward. It was just too much."
She even ended up being the surprise guest for yacht owners who were big Below Deck fans. "So a really great moment for me, I mean it's actually depressing, but I'd been on for a few seasons," she shared. "This yacht captain reached out to me. He's like 'Hi can we please just pay you to come. We're going to fly you in and you're going to surprise the yacht owners who are huge fans.' So I was like, they're being paid as a guest on the same exact yacht in the same marina where I once worked five years prior. Like, you know, I did the damn thing."
Kate Chastain has a new career post 'Below Deck'
Since returning to yachting wasn't in the cards, Chastain applied her skills and knowledge working as a chief stew to a party planning business. "So I have always thought that the natural progression for me after being a chief stewardess would be party planning or event planning," she told Showbiz Cheat Sheet. "My cousin was a yachtie for many years in the '90s and she started an event planning business. And recently, my first chief stew ever, she happens to live down here, she has a destination wedding and event business. And so that's what I do. I do throw parties and I just love it."
She said her business is booked years in advance and she throws some pretty extravagant events. "It's so fun," she said. "We get elephants in Islamorada. Someone was like, 'How and when do elephants go to the bathroom?' Like how are we supposed to know that? We can get the elephants. Live flamingos … we had a groom arriving on a pirate ship. It's so fun."