'Below Deck': Kate Chastain Would Come Out of Retirement Only for Jemele Hill
Even though they clashed at first, Kate Chastain from Below Deck says charter guest Jemele Hill and her friends are the only guests she'd return for as chief stew.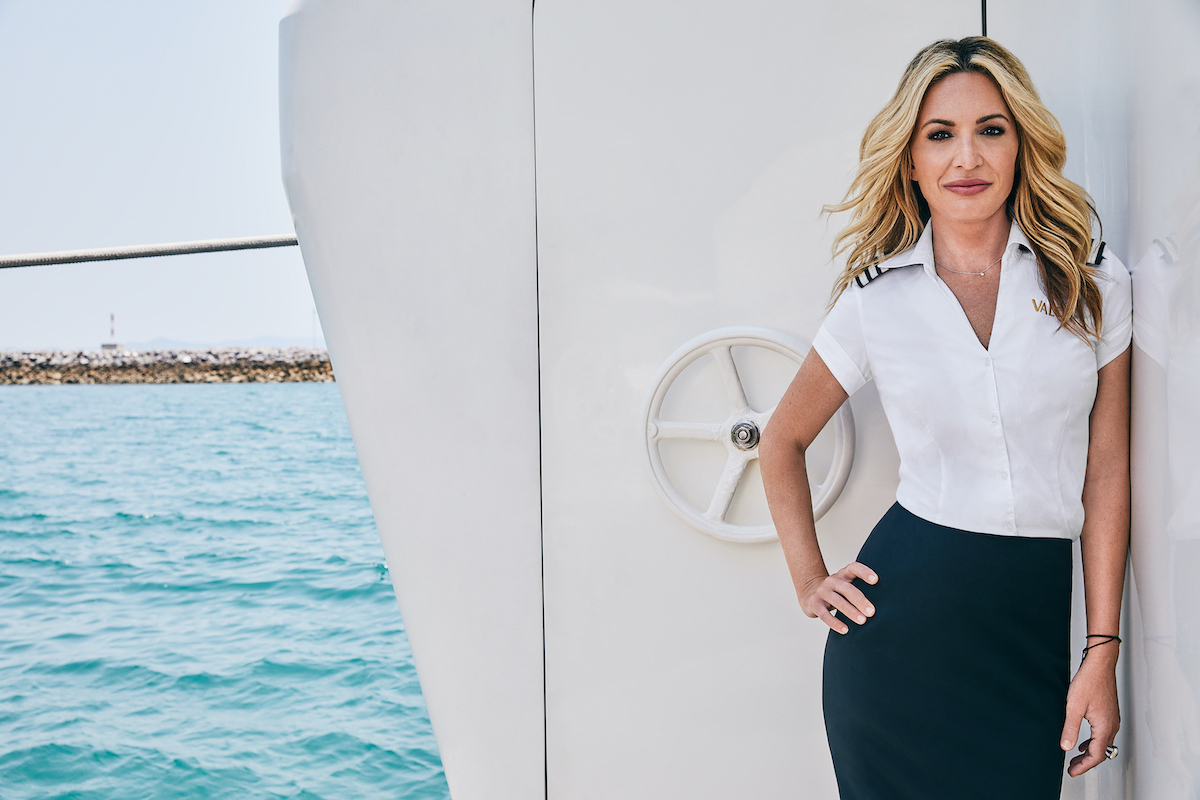 Hill sparked the revelation from Chastain after someone on Twitter insisted Hill and her friends were rude to the crew. But Hill responded, "I treated them so bad they called us the best charter of the season."
The only moment of tension was when Hill expressed concern that she and her friends were annoying Chastain. Chastain has received criticism before for looking stern during service so she griped behind the scenes about the remark. However, Hill later apologized during a theme party and they ended up loving each other's vibe.
Hill was one of Chastain's favorite guests
Chastain also responded to the Twitter thread. "Jemele and her friends are the only charter guests I'd consider coming out of retirement for. They were so fun!"
Below Deck stew Courtney Skippon added, "THE BEST." And "I think at the time I may have actually uttered that I didn't hate working." Viewers may recall that Hill's voyage centered on her bachelorette party. Chef Kevin Dobson was tasked to create a phallic-looking cake, which he took very seriously. He pushed Chastain over the edge so she told him to present it in a grandiose manner when Hill had gone to bed and Captain Lee Rosbach was chatting with the guests about charity work.
The cake presentation moment went over like a lead balloon. Of course, later Hill found it to be hilarious and told Dobson how much she appreciated the effort.
Chastain also left Hill with a special 'parting gift' too
Chastain's list of favorite guests is pretty short. Charter guest Dean Slover was another guest who rubbed her the wrong way. He said she didn't seem to be very friendly during service. She responded by creating a "rocket ship" (penis) shaped blanket fold on his bed. Thankfully for her, he thought it was funny.
As a parting gift to Hill, Chastain also left her a special blanket fold keeping with the bachelorette party theme. Hill tweeted a photo of her blanket fold.
"#DickGate during my appearance on #BelowDeck became a thing. But here's what the cameras didn't show: The lovely ⁦@Kate_Chastain⁩ placed a dick on my bed before the penis cake debacle," she shared. "Maybe the tension between Kate and Kevin was cause hers was bigger? #JustJokes."
During a live Stars Marketing Group event, Chastain finally admitted the "rocket ship" was no rocket ship. "A d**k blanket," Rosbach said as he sat next to Chastain. "It was a rocket ship up until this point! It is now officially a d**k blanket! You are so busted."
He continued, "You are so busted," he laughed. "You have officially admitted it was a d**k blanket." Chastain laughed and finally admitted it. "I am!"