'Below Deck': Laura Betancourt Says Seeing Ashton Pienaar During Season 7 Was 'Painful Sometimes to Watch'
Laura Betancourt from Below Deck season 6 finally shares her reaction to former flame Ashton Pienaar's actions toward the women on the boat during season 7.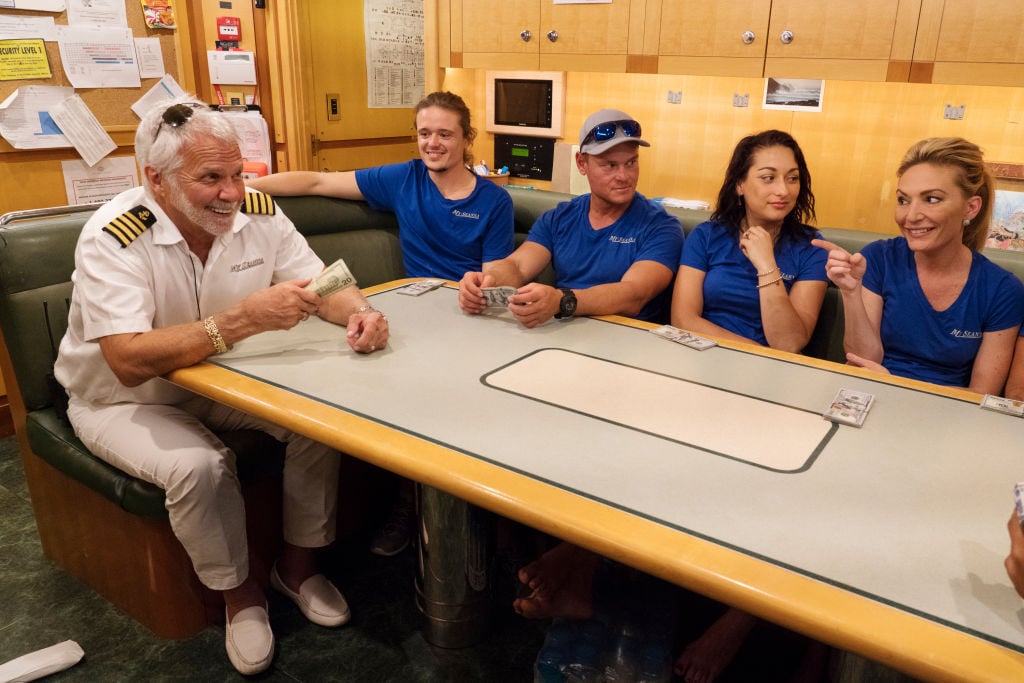 Pienaar was accused of being a misogynist to not only the women on the boat but also creating a hostile work environment for both chief stew Kate Chastain and deckhand Rhylee Gerber. Fans were aghast with Pienaar's behavior. He quickly transformed from being the crew member who was saved during season 6 to the villain during season 7.
Viewers, for the most part, railed against him. But many people wondered what Betancourt thought of him especially after the two had a sweet boatmance during season 6. She admits that she had a tough time watching him, but was still supportive.
She hopes he learned his lesson
Betancourt shared her reaction watching Pienaar with Bravo's The Daily Dish."It was honestly kind of painful sometimes to watch," she shared. "It's a little unfortunate."
"Sometimes things like that have to happen to us to learn from," she shared.
"Lessons can be hard or they can be soft. Sometimes we need a snap back into reality. And everybody does. No one's perfect. So, a lot of these people are super quick to judge who they see on TV, and it's like, well, look in the mirror, How would you act if you were on TV under these circumstances? Probably not any better [laughs]. So, let's all remember we're all just human."
Pienaar insisted during the season 7 reunion he was working on himself and making changes. However, viewers didn't buy his apology and still said he sounded insincere.
"I was actually shocked when I heard his approach because I've done Below Deck for six years," Chastain shared on Colin Macy-O'Toole's Radio Check podcast. "There's certainly times where things happen that you regret. And you have to own up to it, say 'I'm sorry, my bad and I see the error of my ways.' But it was shocking that Ashton kind of seems to do the opposite. Like every time he's interviewed about it, he kind of doubles down and it almost turns into the Ashton Ted Talk."
Betancourt thinks Pienaar was remorseful
While Chastain wasn't buying the apology, Betancourt thinks Pienaar truly regretted his actions. "He seemed to take it really maturely and to feel badly about his actions. That's the idea that I received. That's what I got from it," she said. "So, I mean, I think that he felt really bad about everything. And regretful."
But Betancourt admits the season looked stressful. "I couldn't imagine being on that boat. Like, that would have been the most [stressful]," she said. "That must have been really challenging. And I know it was."
And while she thinks Pienaar regretted his behavior, does she agree that Captain Lee Rosbach gave Chastain preferential treatment? She does but says that it's commonplace in yachting. "The captain always has his chief as someone he really looks up to because the captain relies on the chief stew for a lot," she said. "So, it is something that they need to establish a strong relationship. For his best interests, they need to have a good relationship."