Below Deck Mediterranean's Jessica More Is Disappointed Ciara Duggan Took a Shot at Her Mental Health, Says She Never Assaulted Her Sister (Exclusive)
Jessica More from 'Below Deck Mediterranean' responded to Ciara Duggan's tweet about More's 'psychotic insecurities.'
Jessica More from Below Deck Mediterranean responded to tweets from Below Deck Sailing Yacht's Ciara Duggan after she accused More of assaulting her sister.
More told Showbiz Cheat Sheet that she never put her hands on Duggan's sister, plus she expressed disappointment with how Duggan worded her original tweet. "It's disappointing when you think someone is your friend and then it takes a drastic turn because of their own psychotic insecurities. #sorrynotsorryjess," Duggan shared in a now-deleted tweet.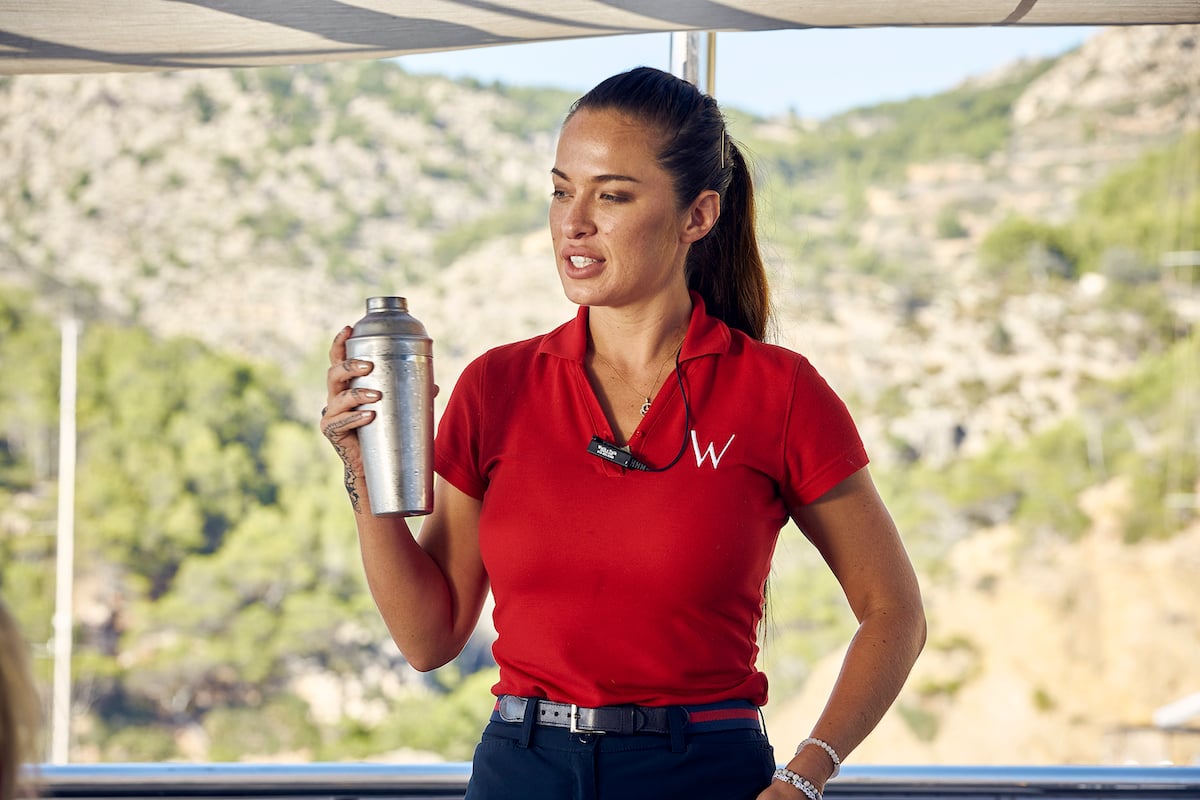 Jessica More from 'Below Deck Med' says she never laid a hand on Ciara Duggan's sister
Earlier this month, More shared on Instagram that she was struggling emotionally and posted a few raw and heartbreaking images on Instagram. When More saw the tweet, she told Showbiz Cheat Sheet she couldn't help but feel disappointed that her former friend leveraged mental health to take a dig at her.
"I think it's unfortunate she took to Twitter in an attempt to shame my mental health," More shared. "I was upset with her and another person for legitimate reasons. So to deflect what happened by trying to humiliate me publicly and use mental health as her means is disappointing."
She added, "And as far as 'assaulting her sister' I definitely have never laid a hand on her sister or her."
A fan posted the tweet and More publicly responded to the question about what happened with their friendship. "We stopped being friends and then you go and party W/ my guy while I'm out of the country getting high and drunk with him till 4am at his house. Ya sorry I find betray in that. While telling another mutual friend to not tell me. But sure I'm psycho for calling y'all out."
Ciara Duggan and Jessica More are taking time out from their friendship
More and Duggan seemed to become fast friends when they started working together on yachts during the winter season. They spent the holidays together, along with Alex Radcliffe. Plus, they shared several photos and videos partying in downtown Ft. Lauderdale, Florida.
But the fallout has been intense and draining. In early April, Duggan and Paget Berry broke off their engagement after dating for several years. More recently traveled to Costa Rica to find some peace.
Earlier this month, More posted a series of painful images and shared that she plans to work through traumas. "I have gone many years doing personal work here and there but have yet to really dig down deep and work on my traumas, lick my own wounds and stop living my life distracting myself with relationships, sex, work, my looks, fruitless friendships the list goes on," she shared.
"This life is precious and it's short and I'm struggling to truly enjoy it the way that I want to, the way I deserve too with a family of my own," she continued. "That's my motivation & what drives me to get my hands dirty and make sacrifices now so I can truly enjoy the rest of my life later."