'Below Deck' Producer Goes Inside the 'Crisis' Season 8 Ending
The stunned and shocked look on Captain Lee Rosbach's face was the real deal as Below Deck producer Lauren Simms shares that production went into crisis mode when the pandemic struck.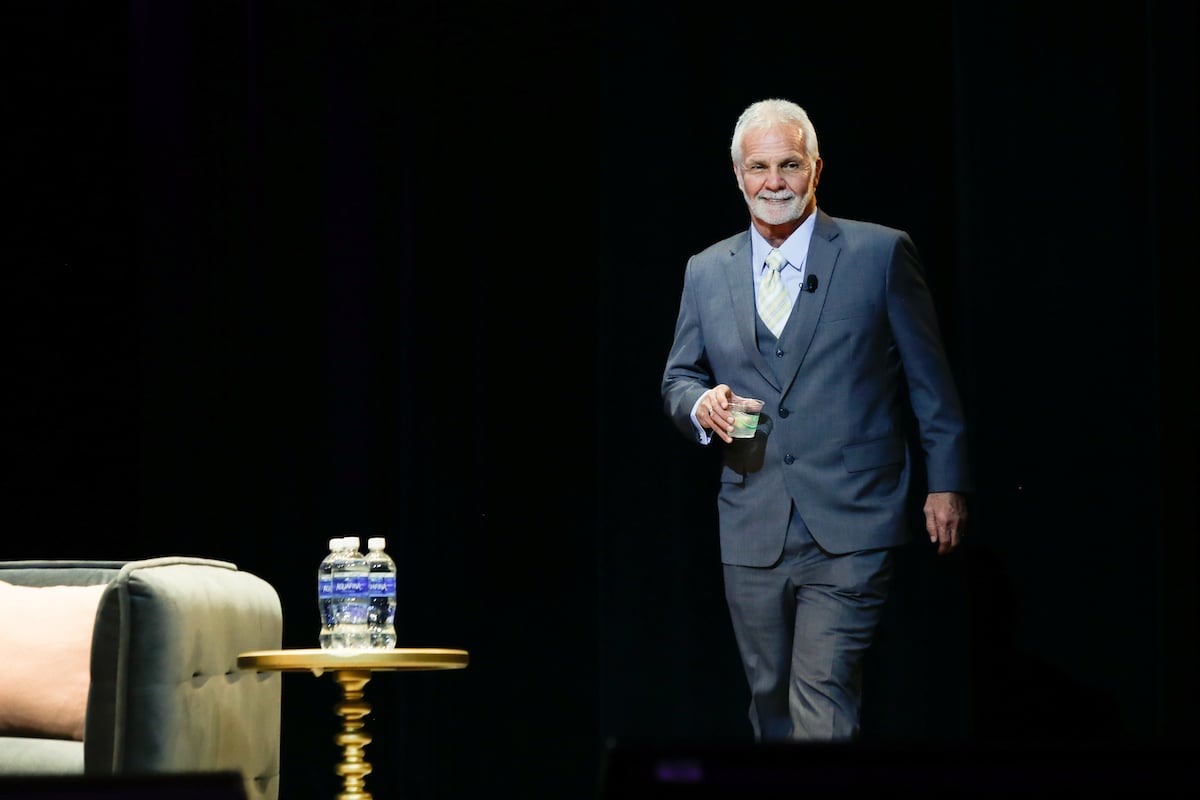 The entire season was timestamped to show the pandemic's trajectory, ending with the cancellation of the last two charters. Rosbach gathered the crew in the main salon to break the news that the season ended. While the crew partied during that last night, Rosbach wanted solitude.
A fan wondered why Rosbach opted out of having a drink with the crew. "It was sadness," he replied on Twitter. "I always like to finish what I start, and to have the season end this way I found sad, not just for me, but the whole crew. Very uncertain times back then."
Producers went into crisis mode, trying to get everyone home safely
Going into lockdown mode wasn't so simple. The boat had to be returned and the crew of 50 had to get home. "They don't teach you how to sort of prepare for crisis situations like this," Simms told Bravo Insider. "And it certainly felt like we were in a crisis because, you know, you have a team of about 50 out there."
Like many people, Simms was well aware of the unfolding global pandemic but wasn't prepared for its magnitude.  "It was a very surreal feeling. We went down there [to Antigua] in early February," she explained. "We just thought this would pass, and being down there, we were in a bubble. I think by the time we wrapped up in mid-March, there was only one case."
"The interesting thing about it is that we were sort of tracking the rise and escalation of COVID on film in a way that's different from a lot of the portrayals of COVID in other shows because a lot of [other shows] it was after the fact. It's like, how do we learn to live and sort of get together and what happens now," she added. "But for us, we were sort of tracking it as it happened."
Producers had to work with less footage
Beyond safety concerns, producers had to figure out how to knit together the season, considering they'd be missing about six days of footage. "Right when we got back, when we were sort of starting to figure out how many episodes we have and start to figure it all out," Simms recounted. "I was like, well, we should definitely date stamp things, because as COVID becomes more and more and more, I think it's important to know what date we're at."
"There's some early phone calls home in the show, and you can really just sort of feel the rise of this thing and the escalation of sort of a fear," she continued. "Obviously, it ramps up a lot in the back end of the season. You know, guests are talking about it. It's everywhere."
More than anything, Simms is relieved that everyone was able to return home. Plus the production crew rallied to create season 8. "I'm really proud of the crew for filming the season and also for the team working in post," she reflected. "I'm just proud of the entire team for what they did this season in light of what we were against."
"The crew that works on the show is really passionate about it, and they're all very good at their job. I'm just proud of everyone for doing it, for us getting the show to air in all of this. We've never had to work from home, and it's challenging. Everyone's done a really fantastic job. So I'm proud of the whole team."