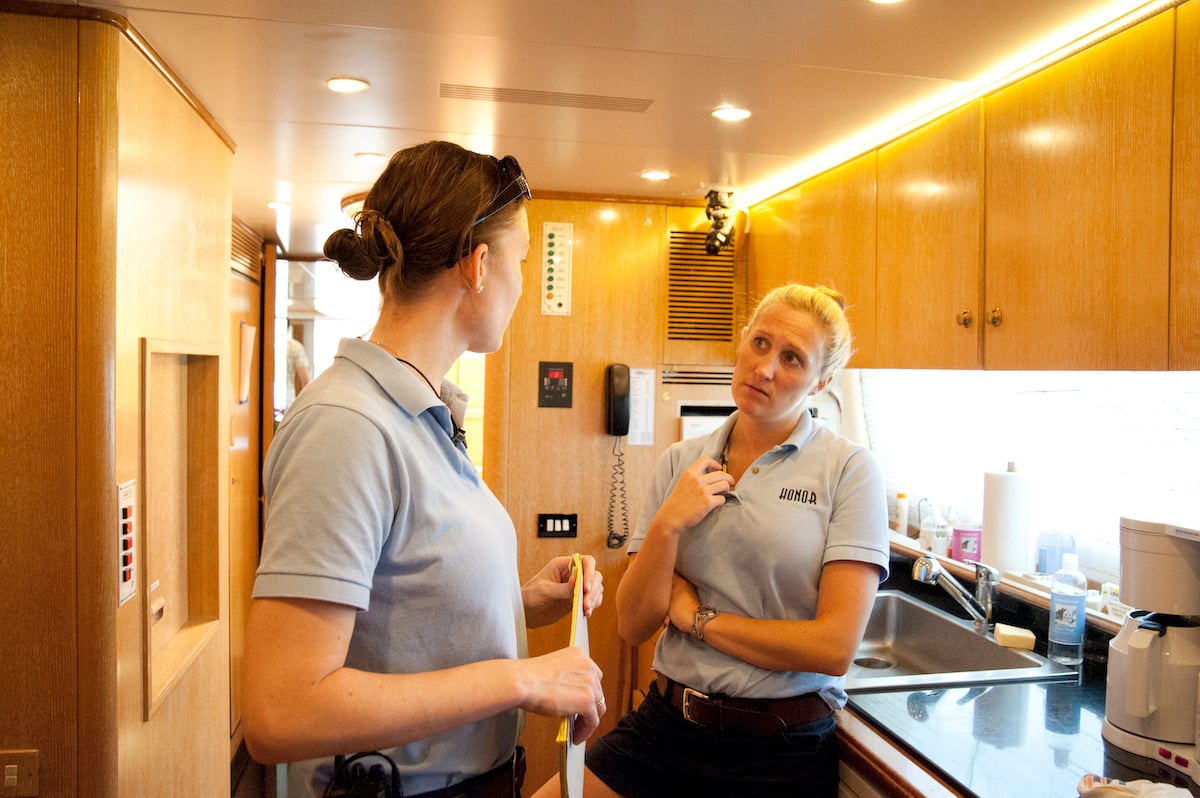 'Below Deck' Producer Recalls the Biggest Disaster That Almost Ended the Entire Show (Exclusive Series)
'Below Deck' executive producer Mark Cronin revealed that the crew actually quit after the first charter of the first season. He said they were suspicious that production planted drugs to create drama. Cronin recalled that moment as being the biggest disaster and threat to the show and it could have ended it before it even began.
Below Deck executive producer Mark Cronin said season 1 yachties were so suspicious of producers, they thought they planted cocaine on board the yacht during the seminal charter of the franchise. Photographer Johnny Eyelash and crew were booted from the boat when stew Kat Held found white powder and a rolled-up dollar bill in a guest's cabin. She panicked and told Captain Lee Rosbach about her finding. He was furious and drove back to the dock. That's when he lowered the boom, throwing the entire group of guests off of the yacht.
But what viewers didn't know is that the entire crew left after the guests departed. They quit because they were convinced producers planted drugs to create drama. Cronin recalled how the moment almost put an end to the series, referring to it as the "biggest disaster that's been on the show."
Mark Cronin said 'Below Deck' Season 1, charter 1 was a 'disaster'
"That was a disaster," Cronin told Showbiz Cheat Sheet, recalling the first charter in 2013. "That was a real disaster. And the reason it was a disaster was that the cast of the show, the boat crew, they didn't trust us anyway."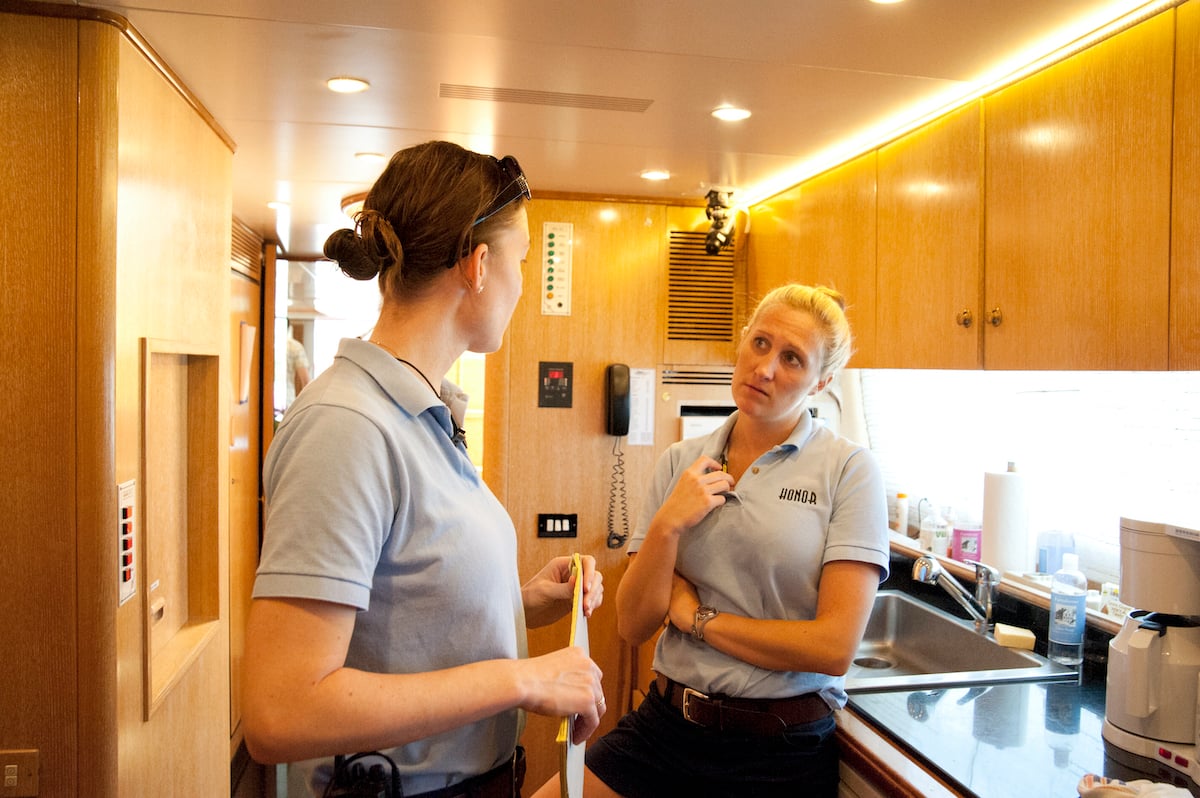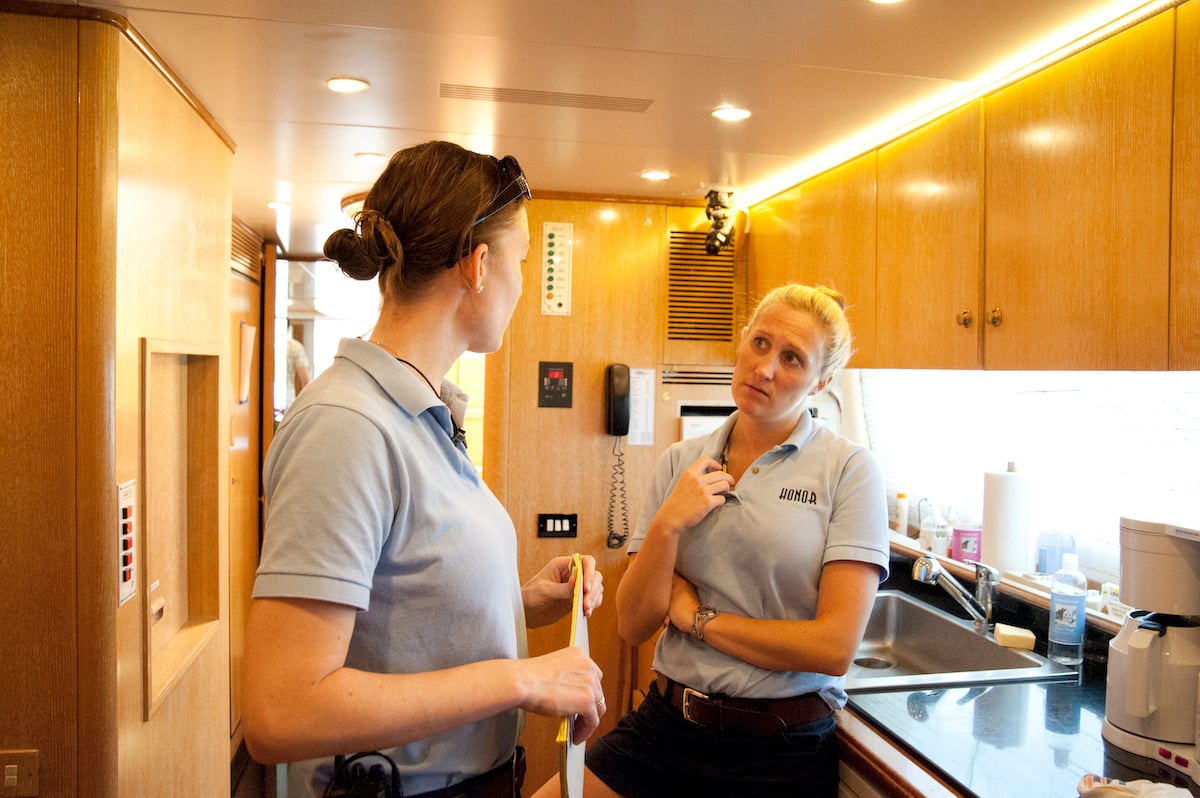 "A lot of these people, they didn't even have TVs, like they didn't even know what reality TV was really," he added. "They're just yachties, really. Yachting is very important to them and keeping their yachting certifications and their licenses. And it wasn't a joke. So they were looking at us like, 'Well, what is this? Are you setting us up? Are these guests coming on here to make our lives difficult on purpose? And are you like to what extent are you messing with us?'"
'Below Deck' Season 1 crew had to be convinced producers didn't plant the drugs
"I would always say we're not messing with you," he said. "We are not messing with you. These are charter guests. They're paying. If their check cleared the bank, they're coming on the show. I don't do anything with them. I don't prepare them or anything."
"And they'd be like, 'Yeah ok. But I bet this is a setup,'" he remarked. "And then when Johnny Eyelash came on, it was OK, everything was going OK until they found the drugs. And then the cast was like, 'Oh, it is a setup, and these guys don't know how serious what they've just done to us is. Meaning us. Meaning the TV show."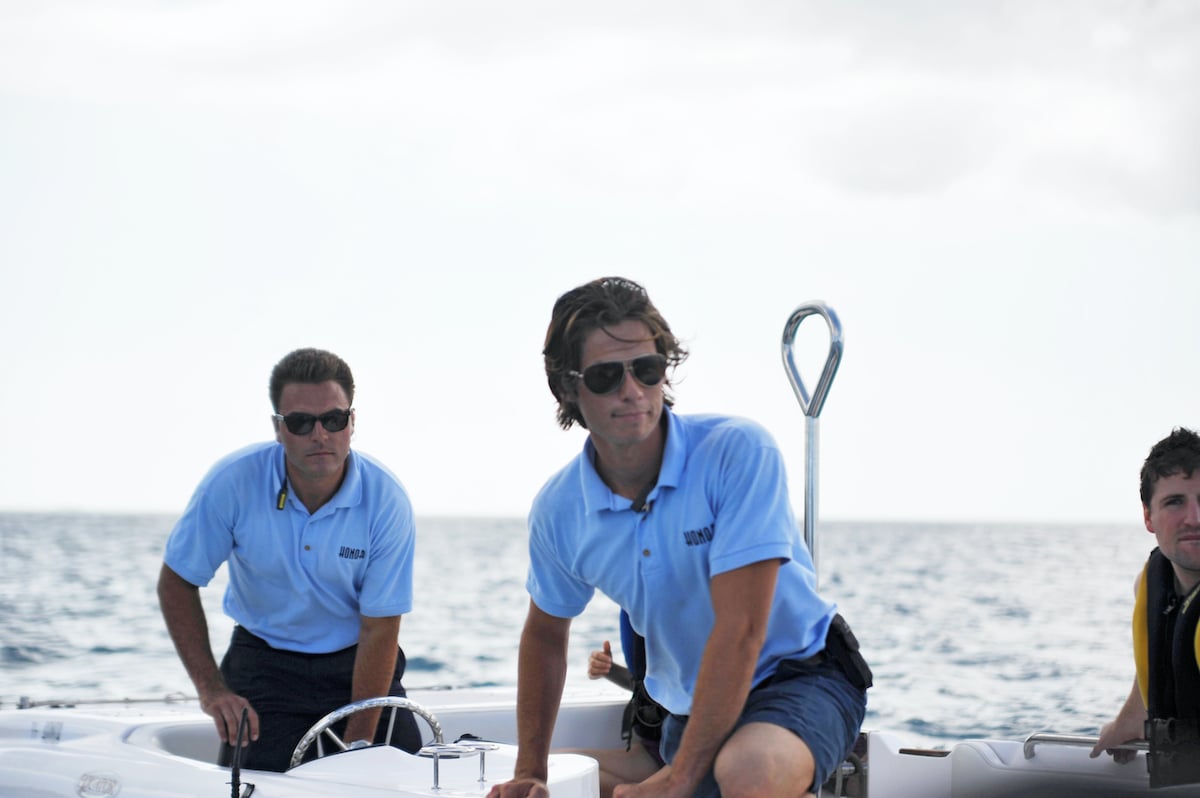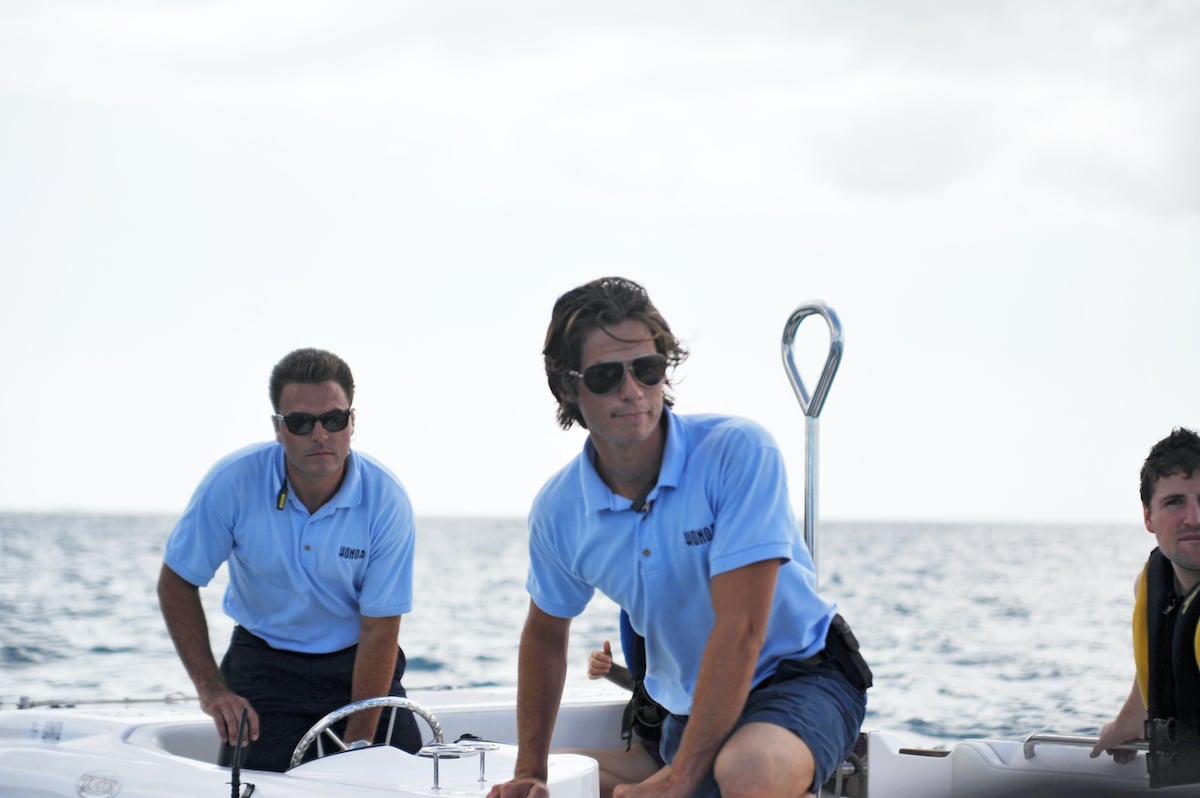 "The whole cast quit," he said. "They all basically said, 'That's it, we are not doing the show. If you guys are putting our licenses at risk by putting drugs on this boat, we quit.'"
Captain Lee was ready to kick the guests off the boat
Cronin had more problems than an angry cast. He had to make sure no laws were broken. "I had to get with Captain Lee and say, 'Well, before I can address the issue with the whole cast quitting, we got to get rid of these guys,'" he recalled. "So Lee's like, 'That's right, we're getting rid of these guys. The charter's over. We're going back to the dock.' So we go back to the dock."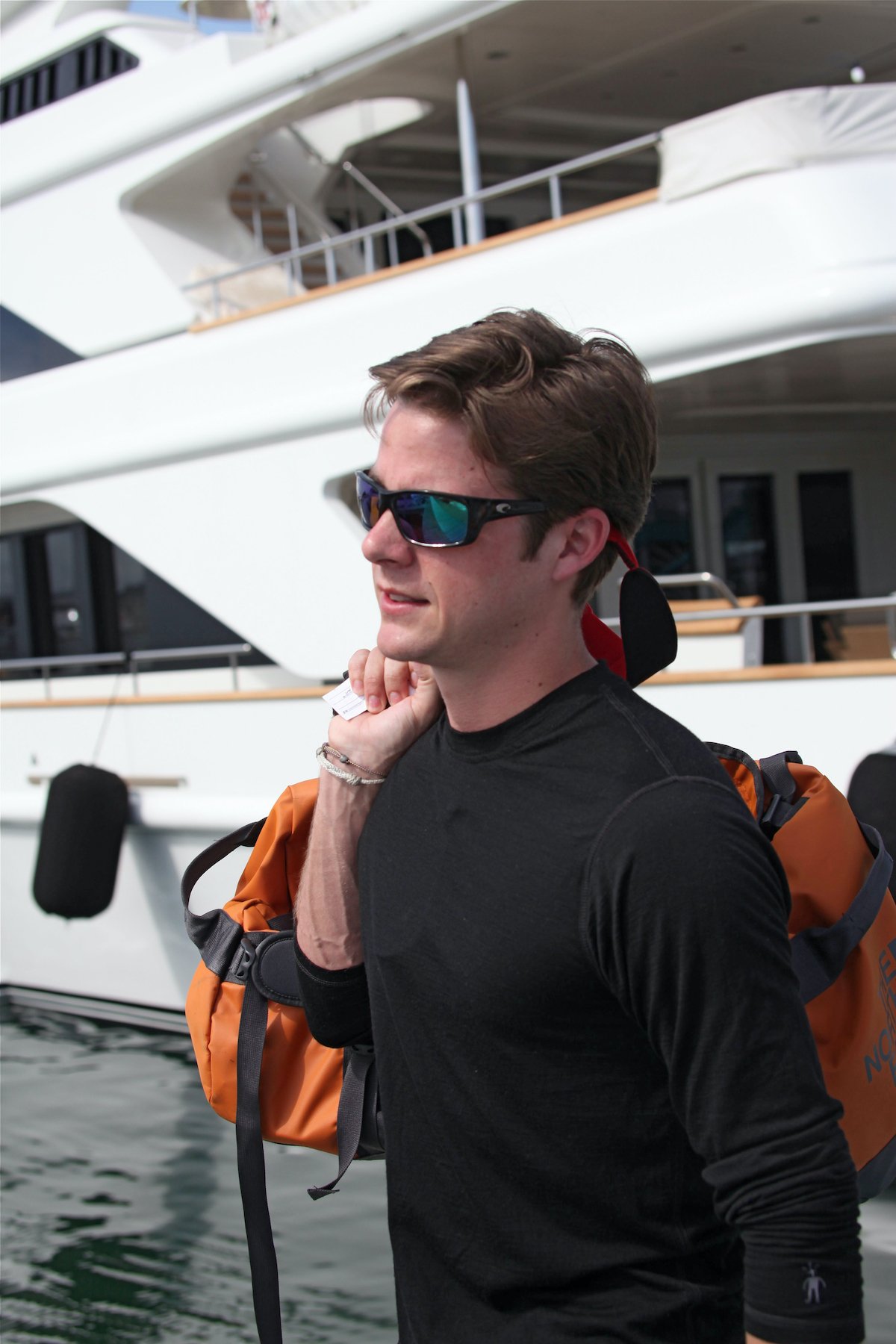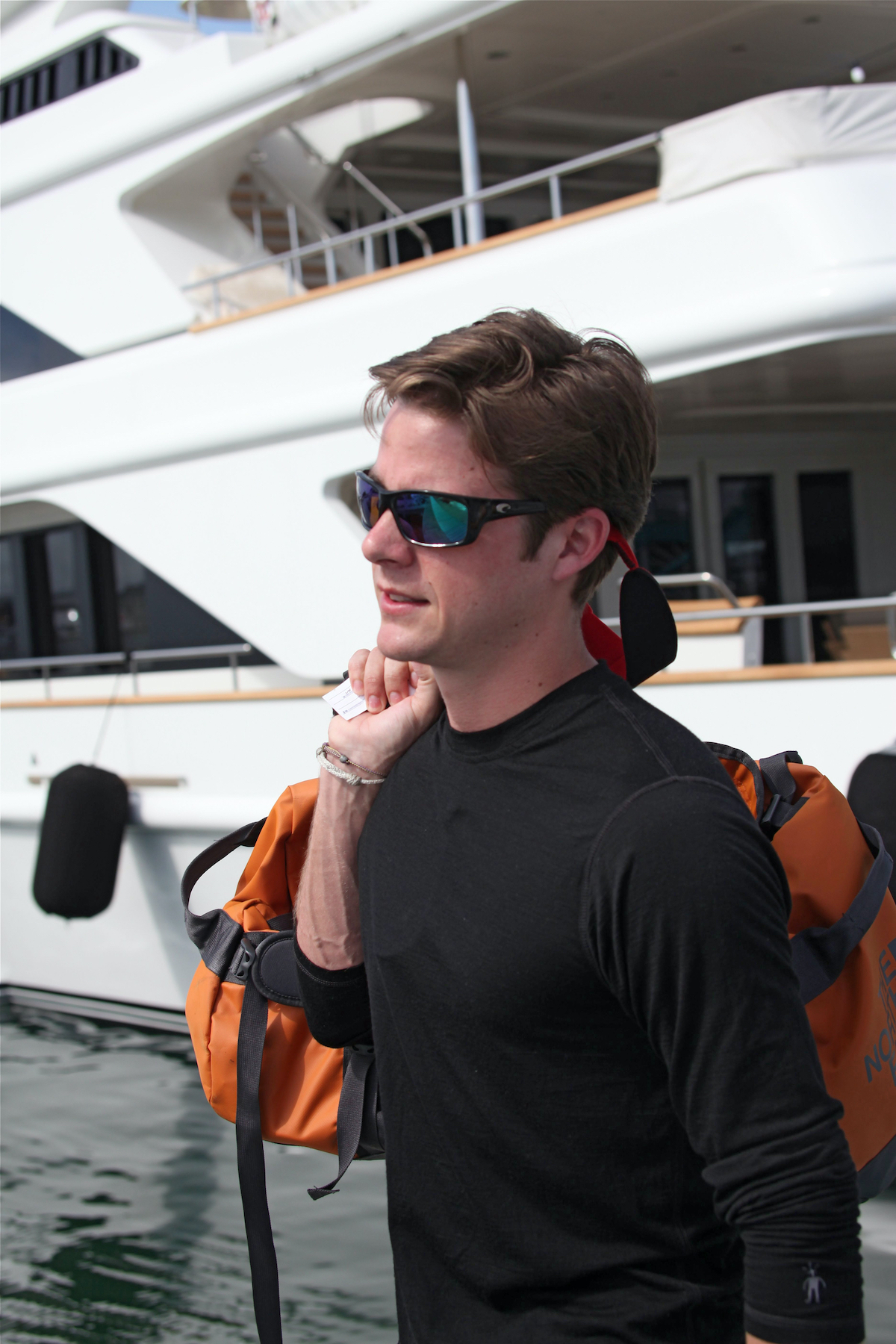 "Lee kicks them off the boat, and then I stop all the cameras, and we all had to come into the main saloon of the boat," he said. "And I had to sit everybody down and said 'We did not put drugs on this boat.' Those guys, unbeknownst to us, brought something on this boat that's not cool. I get it. And it's a disaster. And I didn't want to end this charter early. I didn't want this to happen. I didn't know. It's no good to me if we could shut down in the first episode either."
Below Deck's Mark Cronin said the first charter is the 'biggest disaster' on the show
In order to reach the crew and stop them from quitting, Cronin appealed to their own experiences. "And so again, I said, 'You are going to have to trust us that this is the story of what happens here.' And I said, 'Has it ever happened where the charter has drugs on your boat?'" he sad. "And they're 'Oh, I've had that happen. Oh, yeah, we have that.' Well, there you go. Like what are you looking at me like this is some kind of weird thing?"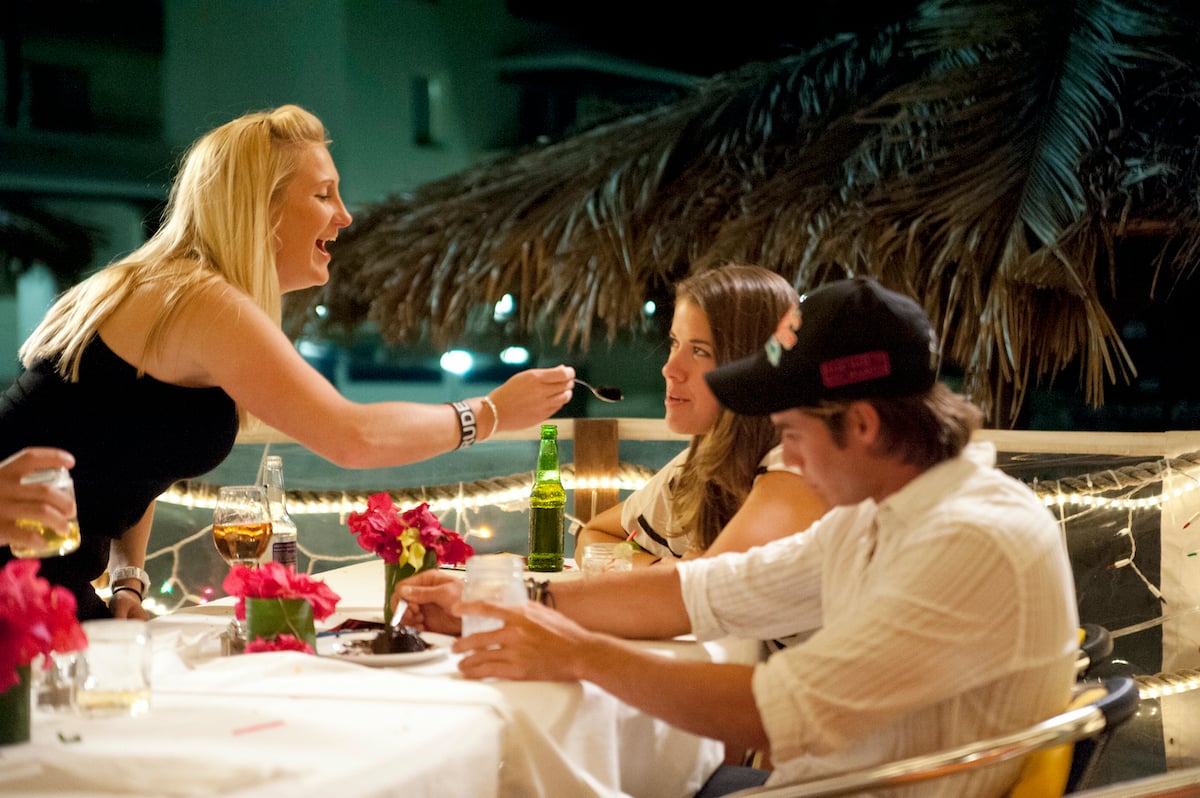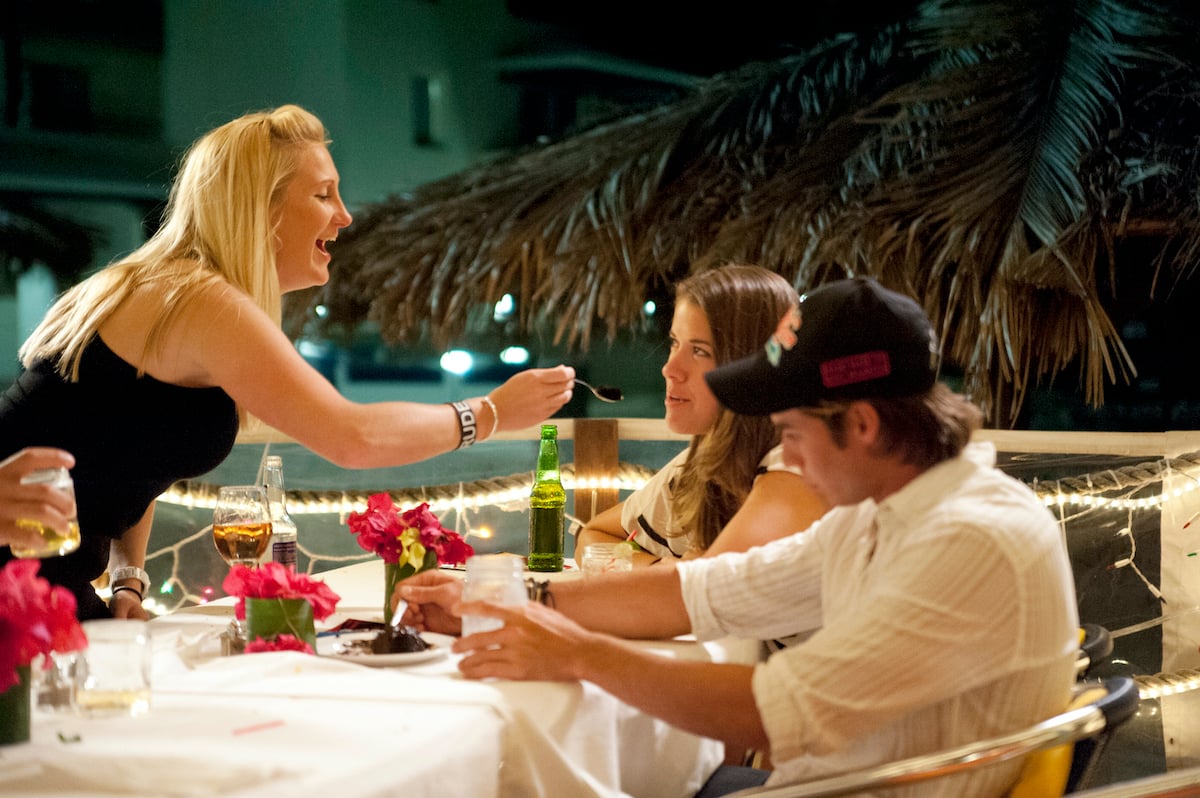 "These are Hollywood photographers," he recalled of the guests. "It's not that crazy. And so eventually, they calmed down, and we, of course, went back to shooting the show. And the rest is history. But that the fact that that happened the second day of shooting was probably the biggest disaster that's been on the show. Truly threatening the existence of the show, that that was the biggest thing we overcame."
This article is part of Showbiz Cheat Sheet's multi-part series based on an exclusive interview with Below Deck creator Mark Cronin. In 2013, Cronin developed the series, which follows the secret lives of yachties who serve the rich and famous. The "upstairs/downstairs" series documents what really happens with the crew professionally and personally, "below deck."