'Below Deck' Producers Edited out the 'Prank Patrol' on Season 8
Francesca Rubi and Ashling Lorger from Below Deck recently revealed that season 8 was filled with hilarious pranks that producers never aired.
Bosun Eddie Lucas appeared to be one of the main targets of the duo's pranks. Plus the stew team confessed that Captain Lee Rosbach was even in on the joke. Lorger and Rubi hosted an Instagram Live and answered a slew of fan questions. But they offered insight into the fun aspects that never made it on air.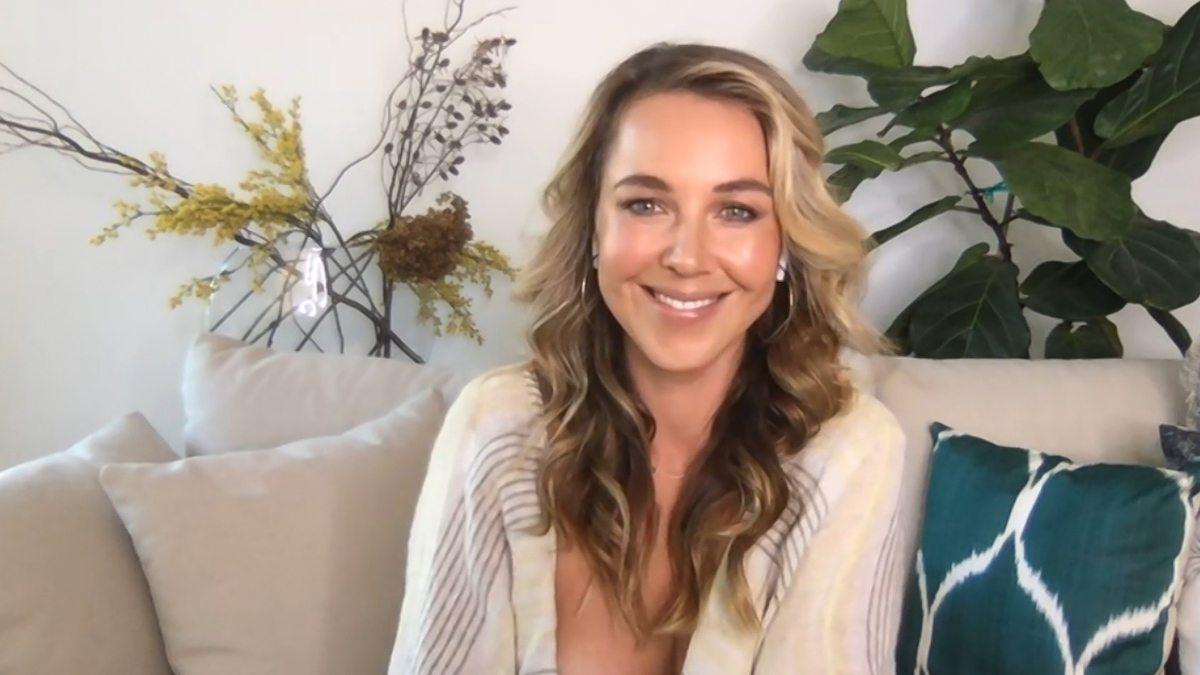 Prank patrol is on Eddie Lucas's case
"What about all the behind the scenes stuff?" Lorger asked Rubi. "It was not even shown on the whole season. So Francesca, myself and Captain Lee all kind of joined up as a team and decided to play tricks on a lot of people. And pranks."
Rubi recalled that their team even had a name. "Like the prank police?" Lorger enthusiastically added, "Prank patrol!"
"We made Eddie go up to the bow for some reason and I just like honked the horn, like so loud, that's how it all started," Rubi recalled. "And then after that, Ash and I would just go on a mission and we, like, spiked his drink with, you know, his tea with cayenne pepper."
The stews also sewed part of Lucas's uniform together so that when he tried to quickly put it on, he got tangled and stuck. "You have maybe five minutes to jazz yourself up before the charter guests come on board," Lorger said. "So we worked it out that Eddie would put his left arm in so like to have balance to then put it in his right arm. But we sewed every right side of his shirts, his pants. We put his favorite biscuits in his pockets and like shirt pockets." Apparently, they loaded up every single pocket of every piece of clothing with treats and biscuits.
Captain Lee may have learned from the original prankster on the boat
Lorger said she put her blonde hair shampoo in the boy's body wash. She uses violet shampoo, which has a purple shade. "If you put that on your body, you'd probably freak out and that wasn't even shown," Lorger laughed.
"And there were so many funny antics," she continued. "And then Eddie and me actually put those shriveled up pieces of fig under your bed." Actually, Lorger and Lucas put the figs under Rubi's pillow in a heart shape.
The "prank patrol" isn't the first team to pull pranks on a Below Deck boat. Rosbach remembered deckhand Connie Arias from season 3 as being a huge prankster.
"She had such a sense of humor," Rosbach said about Arias during a Stars Marketing Group event. "I was telling Colin [Macy-O'Toole] backstage that Connie would get up in the morning and she would watch one of the deckhands. And she knew which leg of his shorts he put on first."
"So then she'd sew the other [leg] and she watched him try to get into it and he'd be stumbling and then fall over," he continued as the audience laughed. "That's not the end of it because he'd go to put on his shoes. But she'd put toothpaste in his shoes."