'Below Deck' Producers Share Why Some Viewers Think the Show Is Fake
Below Deck executive producer Courtland Cox knows some viewers wonder if the series is fake and if producers are plotting out storylines as the drama unfolds.
But the truth is that the action occurs organically and the production crew is there to capture and share it during the season. "[What] the viewers get wrong most is how real the show really is," Cox told Bravo. "Our job is to sort of stay in the background and turn cameras on what's really happening."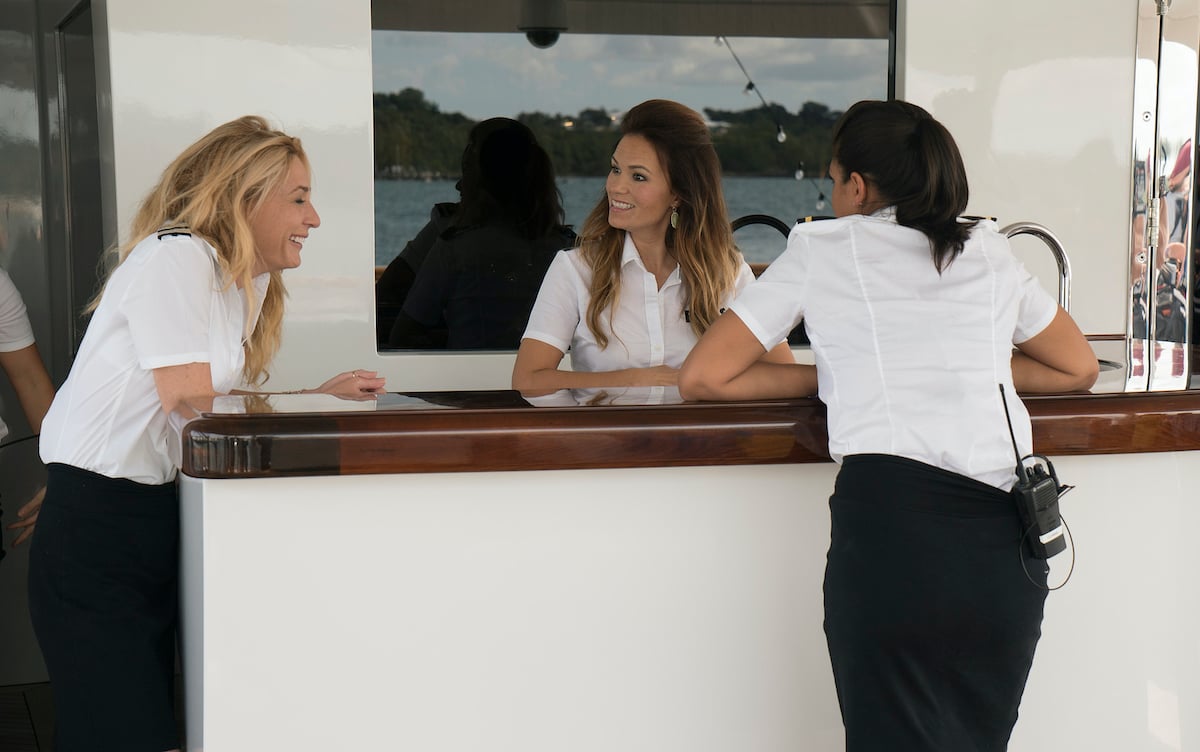 Are some 'Below Deck' viewers just 'jaded by reality TV'?
Cox said some viewers think perhaps producers are a few steps ahead of the unfolding drama. But he said the crew and guests continue to surprise him over and over again.
"I think people are so jaded by reality TV," he remarked. "They think that everything is thought ahead five steps or eight steps, and we are really genuinely filming what's happening on a working charter yacht with people that are working on the yacht." 
"I wish that I had the imagination and creativity to come up with the things that actually happen on the show because the things that happen on the show I could never in a million years come up with, could never imagine them," Cox continued. "I think that's why fans respond to the show the way they do because it's very authentic."
'Below Deck' crew members aren't planted or staged
Below Deck Mediterranean Season 5 viewers had a hard time believing that Christine "Bugsy" Drake just "happened" to be able to take over as second stew. Or that Malia White's boyfriend Tom Checketts was a superyacht chef that just happened to be visiting her just as chef Hindrigo "Kiko" Lorran was fired.
But Below Deck Med showrunner Nadine Rajabi insisted the events unfolded without interference from producers. "That was not a setup," she said on the Reality Life with Kate Casey podcast. "I know it looked like it, I promise you it wasn't. And [Christine] Bugsy [Drake] as well. There were two other second stews that were lined up and they both fell through. So that was a last-minute thing."
Despite the coincidence in timing, Rajabi said Checketts was always supposed to visit White when he arrived on the yacht. "Tom was always supposed to come," Rajabi said. "[Captain] Sandy [Yawn] was actually looking for another chef. It was tough to find another chef. At the time we had somebody else lined up, and some things happened. It was another female chef and she couldn't make it."
"So Tom staying was kind of a Godsend in that sense," she added. "He's a very qualified yacht chef like he's on huge boats. He was in Europe and he'd flown back home to see Malia and then he was going to back to the UK to see an uncle who was very sick, who unfortunately I do not believe is with us anymore."