'Below Deck' Producers Were Shocked by This Boatmance Sharing It Was 'Very, Very Surprising'
Sometimes even the cast takes producers by surprise, which what happened during Below Deck Sailing Yacht Season 2.
While the love triangle between Gary King, Allie Dore, and Sydney Zaruba may have been wild, producers were more taken aback by the romance between Dani Soares and Jean-Luc Cerza-Lanaux. In fact, they never saw this hookup coming and explained why this boatmance in particular was so surprising.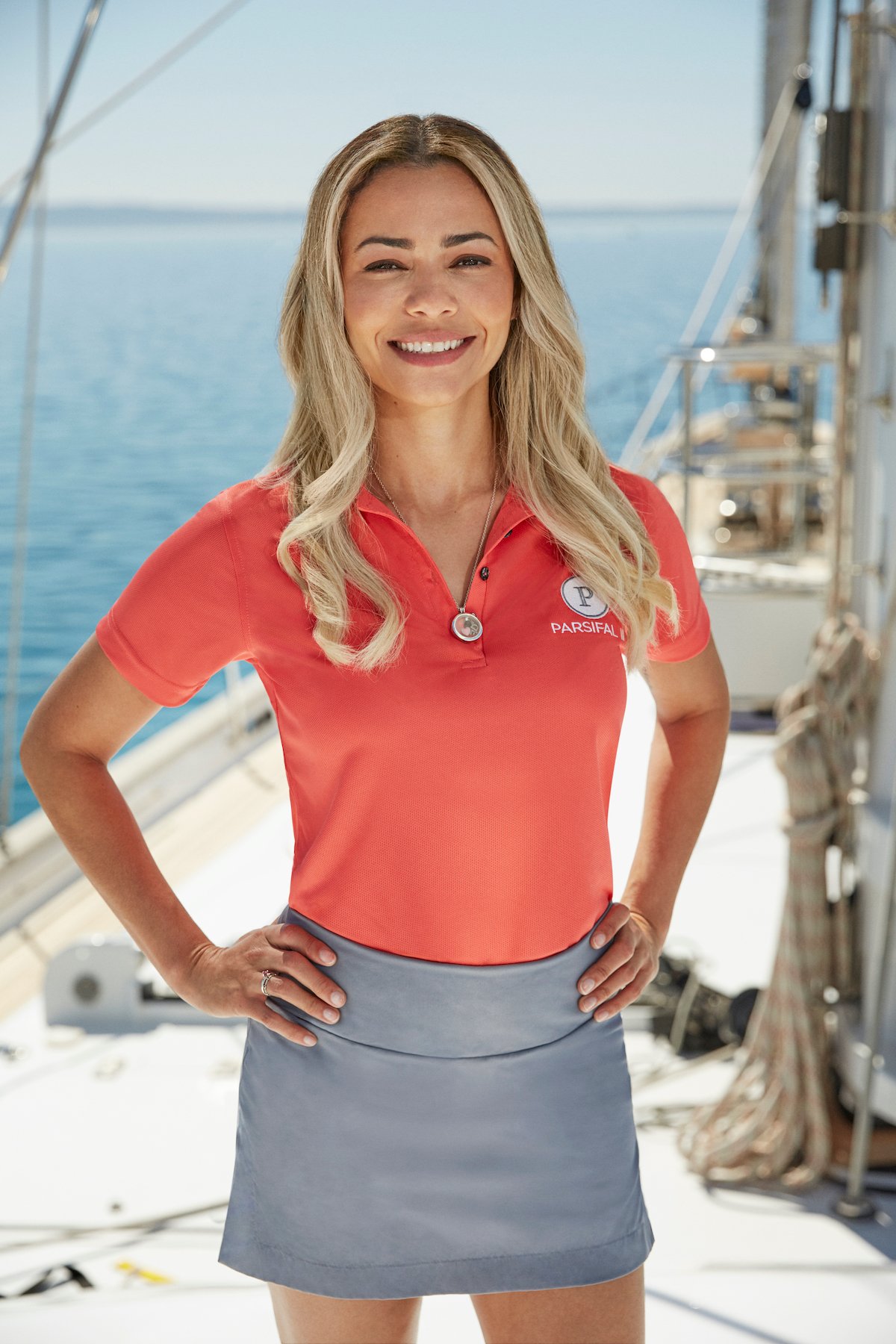 'Below Deck Sailing Yacht' producers didn't see this relationship coming
Bravo's Matt Reichman said one reason why the relationship took him off guard was that Soares and Cerza-Lanaux were in such different places in life. "She's of a certain age and looking for certain things in her life," he told Bravo Insider. "And he's of a certain age looking for different things in his life. But somehow in this crazy world, the chemistry was there and they hit it off, and it's very, very surprising." Cerza-Lanaux was 24 years old when the series was filmed and Soares was 32.
Executive producer Jill Goslicky added, "I think they're surprised that they connected more than they expected as well."
RELATED: 'Below Deck Sailing Yacht': Chef Natasha Says the Show Helped Her Be Less Defensive – 'I Think I'm a Bit Much'
Reichman said the relationship was new for the series. "It's really fun to explore it because it's not the type of relationship that you get often on Below Deck, if ever," he said.
"You know, I think that there's something maybe a little more expected about our handsome first mate chasing after the good-looking stewardess," he added. "But it kinda turns the relationship dynamic on its head in ways that we haven't really been able to tell on Below Deck before. And it's new territory for us. And we're just really psyched about it."
Dani Soares reveals when she fell for Jean-Luc Cerza-Lanaux
Reichman added, "It's gonna be a really fun story to watch unfold," he said. "And a lot of juicy moments." 
Soares recently shared that she had her eye on Cerza-Lanaux when he started flirting with her during the crew's game of Truth or Dare. "I think when we were playing Truth or Dare and he said that he fancied me," she said during a recent appearance on Watch What Happens Live with Andy Cohen. "I don't know, it just made me look at him differently."
Soares admitted that watching the scene where Cerza-Lanaux talked to his mother about her "weirded" her out. "That was very strange," she said laughing. But she added that his extreme height (he's 6'9″ and she is 5'3″) was definitely a perk.
RELATED: 'Below Deck Sailing Yacht': Colin Macrae Says He and Girlfriend Martina Alvarez Have Split
She went for the relationship just to have some fun while she was on the boat. "But at this stage, that was not what I was looking for. It's just having a little bit of fun," she commented. Adding that she rated his kissing skills an eight out of 10.
Below Deck Sailing Yacht is on Monday at 9/8c on Bravo.