'Below Deck Sailing' Wild Storyline Shocked Seasoned 'Below Deck' Producer
At this point, seasoned Below Deck executive producer Courtland Cox has seen it all after producing 16 seasons of the show. But when Jean-Luc Cerza Lanaux from Below Deck Sailing Yacht realized he may have an STD, even Cox's jaw was on the ground.
Cox recalled the pile-on episode when the sailing yacht collides with the dock, high-maintenance guests arrive, and then Cerza Lanaux's sudden discovery. Cerza Lanaux admits he isn't sure what is happening during the episode. But says in a confessional, "What the f**k is this sh*t?" he exclaimed. "There's things that have popped up down there that are concerning. I don't think I have an STD but … f**k."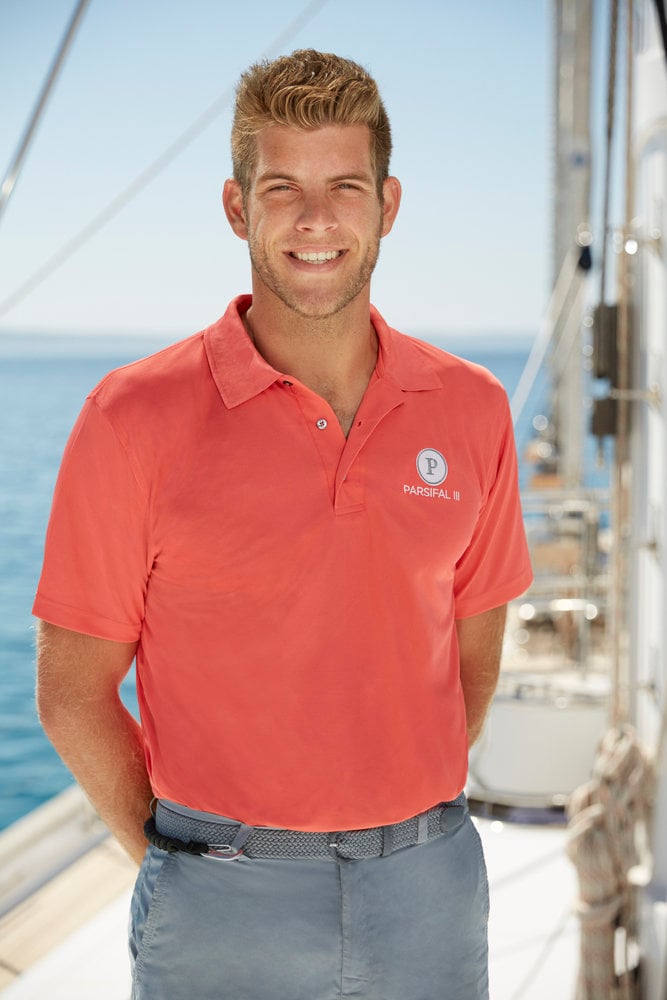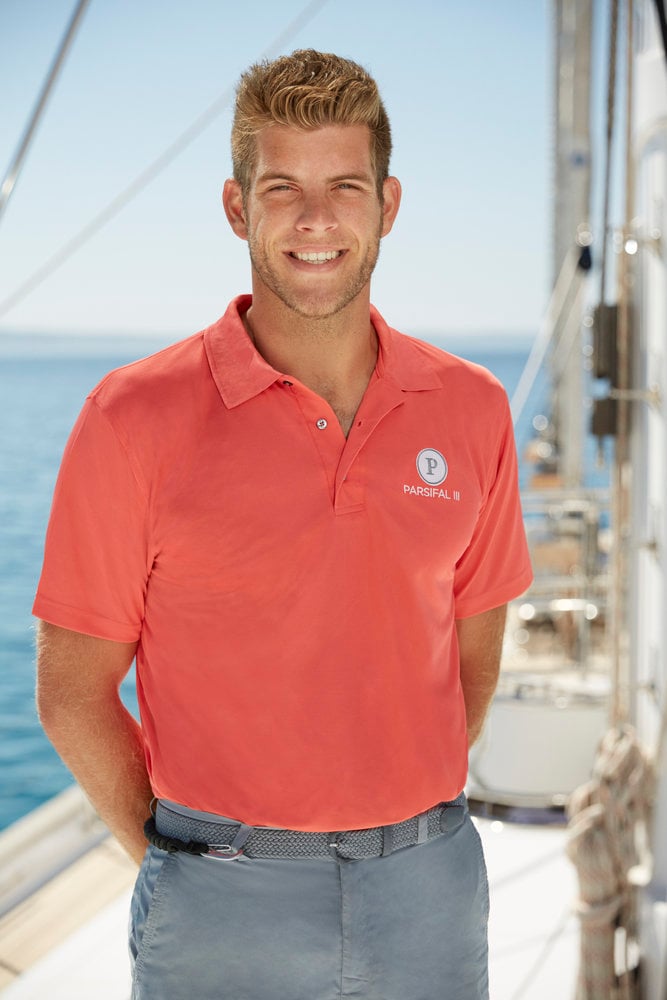 'Below Deck Sailing Yacht' storyline is a first for producers
Producers have witnessed boatmances, crashes, drugs on the boat, and near-death experiences. But the STD storyline is a first for the franchise. Cox told Vanity Fair the curveball surprised him.
"I'm a fossil who grew up in the '70s and '80s," he said. "What was going through my head was, 'There's a very easy way he could have prevented this—by using some kind of protection. If you roll the dice, you kinda gotta accept what happens to you. I'm not a heartless monster TV producer. I don't want anyone to ever suffer or go through something they have an existential crisis over. In that moment, you're hoping that it's at least one of the lesser STDs that is easily treated."
RELATED: 'Below Deck' Producer Called Sailing Yacht Boat Crash 'the Second-Most Intense Moment Ever on the Series'
While the STD may be a first, several crew members have dealt with medical issues on the show. Captain Lee Rosbach kicked off Below Deck Season 8 with broken ribs after he fell in the shower on the boat before the season started. Also, Brian de Saint Pern had an intense skin infection that nearly sidelined him from Below Deck Season 7.
Below Deck Sailing Yacht has yet to reveal exactly what Cerza Lanaux was dealing with, but he had to tell girlfriend Dani Soares about his suspicions during the episode. This prompts her to want to quit the show.
Dani Soares pregnancy was another first for the show
Cox revealed to Vanity Fair that Soares pregnancy was another aspect of the season that was a first for him too.
"Dani brought it to our attention when we were pretty far into the postproduction process," he said. "Even once Dani found out, I think she kind of wanted to sit with [the news] herself. Then she let us know and said, 'Hey, just so you know, I'm pregnant.' We said, 'Okay, great.' I left that up to her and how much information she wanted to give us. My first reaction was, 'That's fantastic. Congratulations.' Because she made it clear throughout the season that she wanted a family. The rest of that is for Dani to figure out."
RELATED: 'Below Deck Sailing Yacht' Boat Crash: Gary King Describes Historic Collision as Scariest of His Career (Exclusive)
Soares decided to keep several details of her pregnancy to herself. She has not shared when her baby is due and only recently announced she is having a girl. She has also made it clear she plans to raise the child alone and the father is not in the picture. Fans have speculated about the father's identity, but Soares thought it was strange.
"I find it really weird," she told Bravo Insider. "'Cause I'm like, if somebody tells me they're pregnant, right, somebody that I know, I wouldn't go like, 'Oh my god, where's the father?' So I find it really weird that people do that. I guess people have the right to say what they want. But I do find it really strange that they feel like that's OK to ask, you know?"