'Below Deck Sailing Yacht': Alli Dore Reveals She Doesn't Hate Gary King but They Don't Speak
Alli Dore from Below Deck Sailing Yacht shared that while she and Gary King aren't friends, they certainly don't hate each other and are on pretty good terms.
Dore recently shared on her Instagram "Pita Party" with Daisy Kelliher and Dani Soares that she is often asked if she "hates" King. "Gary and I are actually on platonic terms," she remarked. "We're not friends, but we don't hate each other. A lot of people ask me that actually. They ask me if we speak. We don't speak, but we don't hate each other." She added that although she and King are on good terms, Sydney Zaruba is the one who chose to block Dore and that it wasn't her decision. Dore, King, and Zaruba endured an exhausting and emotional love triangle during the season. King ultimately chose Dore over Zaruba. But Zaruba shared during the season finale she was on good terms with Dore. Or was she?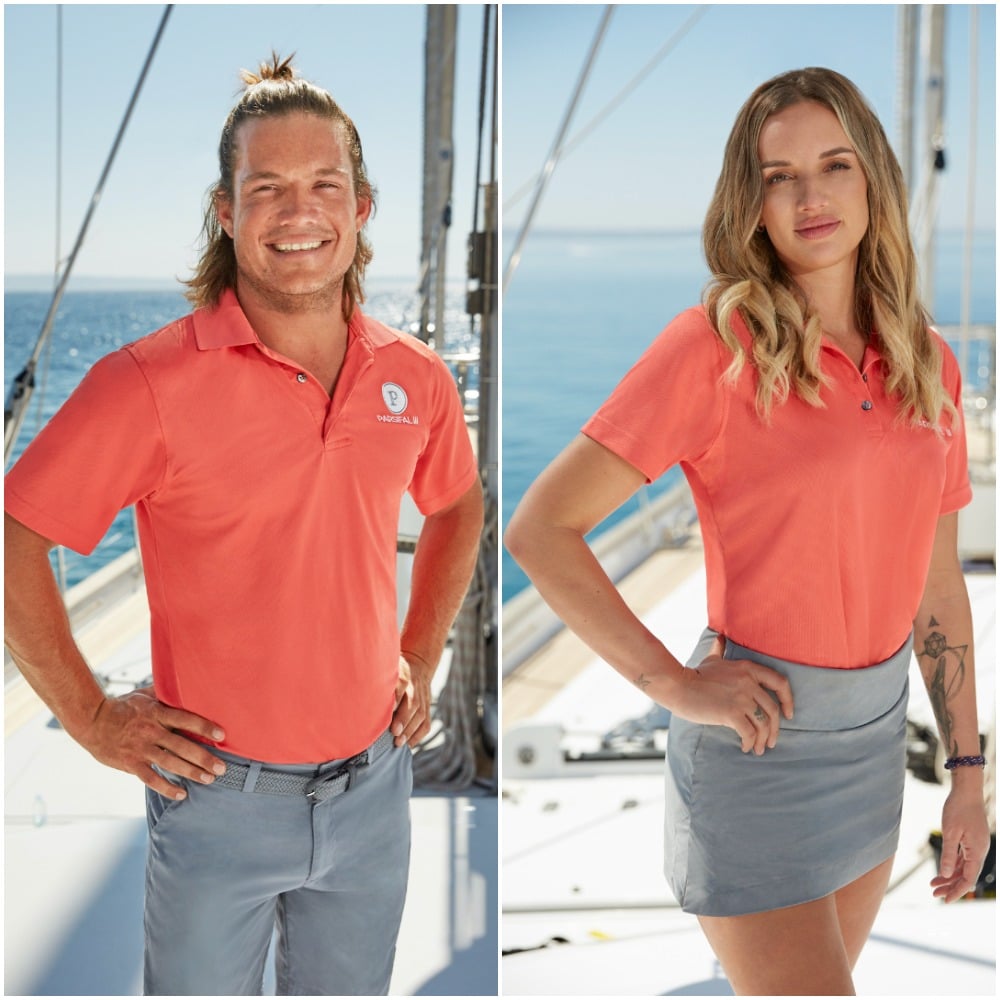 Sydney Zaruba blocked Alli Dore from 'Below Deck Sailing Yacht,' but Alli Dore wants an apology
Dore added that she doesn't hate anyone. "I don't hate Sydney at all," she said. "It's her choice not to speak to me. Nothing catastrophic happened. It just was a string of events in a sh*tty love triangle. That just happened to be filmed on TV!" Kelliher piped in, "All people fight about is sex and money." Dore laughed, adding "and politics." But Kelliher had this observation: "You're not having enough sex and you don't have enough money, if you're fighting about politics."
Despite ending the season on a high note, Dore recently shared that Zaruba blocked her on social media. "I'm still baffled as to why Sydney dislikes me to the point where she's blocked me on Instagram," Dore said on the Spirituality and self-love in the modern world podcast.
RELATED: 'Below Deck' Made History With This Unique 'Below Deck Sailing Yacht' Season 2 Ending Twist
"It's not like I speak to her ever," she continued. "Or hassle her. But I know she has been copping so much negative feedback. It's awful. I feel really, really bad for her. But obviously, my name is being associated with a lot of that trolling that she's getting. So she's decided to block me. I guess now she doesn't see things people are tagging her in on my things. I don't know why …"
"Instead of being blocked, I would have loved an apology," Dore said. "That would have been really refreshing to see from her. But I didn't get that. But there's always the reunion! You never know what's gonna happen!"
Gary King may need to apologize to Sydney Zaruba and Alli Dore if he had a girlfriend during the season
Dore, King, and Zaruba had to face each other during the reunion, which was filmed in a virtual format. Dore is seen telling King that she knew he had a long-term girlfriend when he embarked upon the season. She says that she was more disturbed that King had a girlfriend than his hookup She added, "A long-term girlfriend."
RELATED: Below Deck Sailing Yacht's Dani Soares Baby Questions Will Be Addressed During Season 2 Reunion
She may be correct as King and the woman in question both posted romantic photos and captions on their Instagrams. However, most posts tracked back to 2017 with the last photo share in 2019.
The two-part Below Deck Sailing Yacht Season 2 reunion begins on Monday, June 21 at 9/8c on Bravo.