'Below Deck Sailing Yacht': Alli Dore's Yacht Charter Dream Crew Includes Kate Chastain and a Few 'Below Deck Mediterranean' Surprises
Instead of being asked who she'd like to work with from the Below Deck franchise, Alli Dore from Below Deck Sailing Yacht was recently asked who she'd love to be her crew if she were to charter a yacht.
"This is such a good question," Dore wrote on her Instagram story loving the notion of being able to choose her crew if she was the charter guest. "OK pretend I am filthy rich and can afford to charter a yacht, my dream guest team would be my entire OG sailing crew and [definitely] Captain Glenn Shephard for this one. With a few glasses of milk, he's a wild time." But then she expanded her list and went heavy with Below Deck Mediterranean crew members with the exception of chief stew.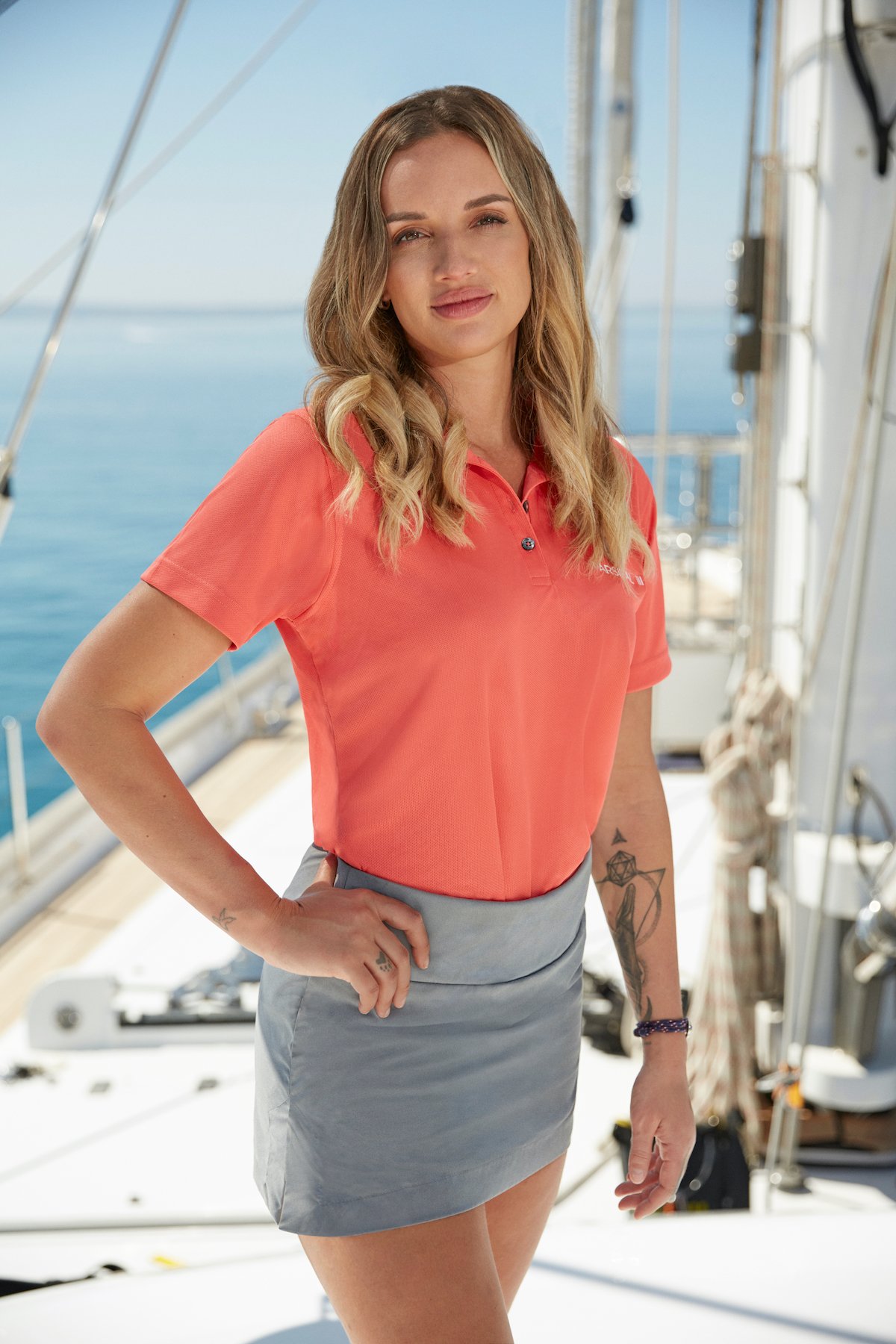 'Below Deck Mediterranean' crew members made up most of Alli Dore's yacht crew list
Dore named Kate Chastain from Below Deck who would probably be the chief stew. Chastain recently heaped heavy praise on her friend and chief stew Daisy Kelliher, crowning her the new chief stew queen of the franchise. "I would probably also want to add Kate Chastain because I think she is hilarious," Dore wrote.
While Dore didn't name a chef, she included Anastasia Surmava from Below Deck Med Season 4 on her list. Surmava was the third stew but then moved up to the chef position, but only for a few charters. She told Captain Sandy Yawn that the pressure was too intense and moved back into the stew position. However, Surmava has taken on the chef role since leaving the show so she could potentially be a stew-chef on Dore's "dream cruise." Dore also said she wanted Surmava because "she would be so fun to party with."
Dore then moved to the deck team and again, it was all Below Deck Med alum. "Colin Macy-O'Toole because he's such a legend, who doesn't love Colin? And he can bring his boy crew along, Bobby Giancola and João  Franco (this has suddenly become a mega yacht apparently)." She then joked, "That's if these guys can keep up with us sailing lot."
Would Alli Dore return to 'Below Deck Sailing Yacht'?
Dore said while she would love to return to Below Deck Sailing Yacht, she has "big plans" she hopes to share in the near future. She's also been working back on deck too. "I worked a while in Spain," she shared. "Then traveled for a little bit. Daisy Kelliher and I got a place together in Palma, which was awesome. Since being back in Australia, I've been working on deck in the Whitsunday Island, Australia but I've just finished out boat season because it's winter over here now."
"I loved my experience on Below Deck and never say never to another opportunity," she wrote. "But I have some pretty big things coming up at the moment, I will fill in the lanks on that one very soon."