'Below Deck Sailing Yacht': Andy Cohen Teases Dani Soares Baby Daddy Reveal During 'Gangbuster' Reunion
Andy Cohen teased that 'Below Deck Sailing Yacht' viewers will finally have questions answered surrounding Dani Soares and J.L. Cerza-Lanaux's relationship and her baby.
Will Below Deck Sailing Yacht viewers finally learn who is the father of Dani Soares' baby? In almost a Jerry Springer-esque way, reunion host Andy Cohen teased all could be revealed during the season 2 reunion.
He and first mate Gary King indicated that the topic would be addressed during a reunion that Cohen previously referred to as "gangbusters." The tease came during Watch What Happens Live with Andy Cohen when guest Jerry O'Connell pondered Soares and Jean-Luc Cerza-Lanaux's relationship. O'Connell was asked if he thought Cerza-Lanaux and Soares' relationship would work on land. "Well, we haven't seen it on the show, but I'm pretty sure in tonight's episode we saw a baby being made in a bunk," O'Connell remarked. "So I hope they do uh, … pending paternity tests, I hope they do last."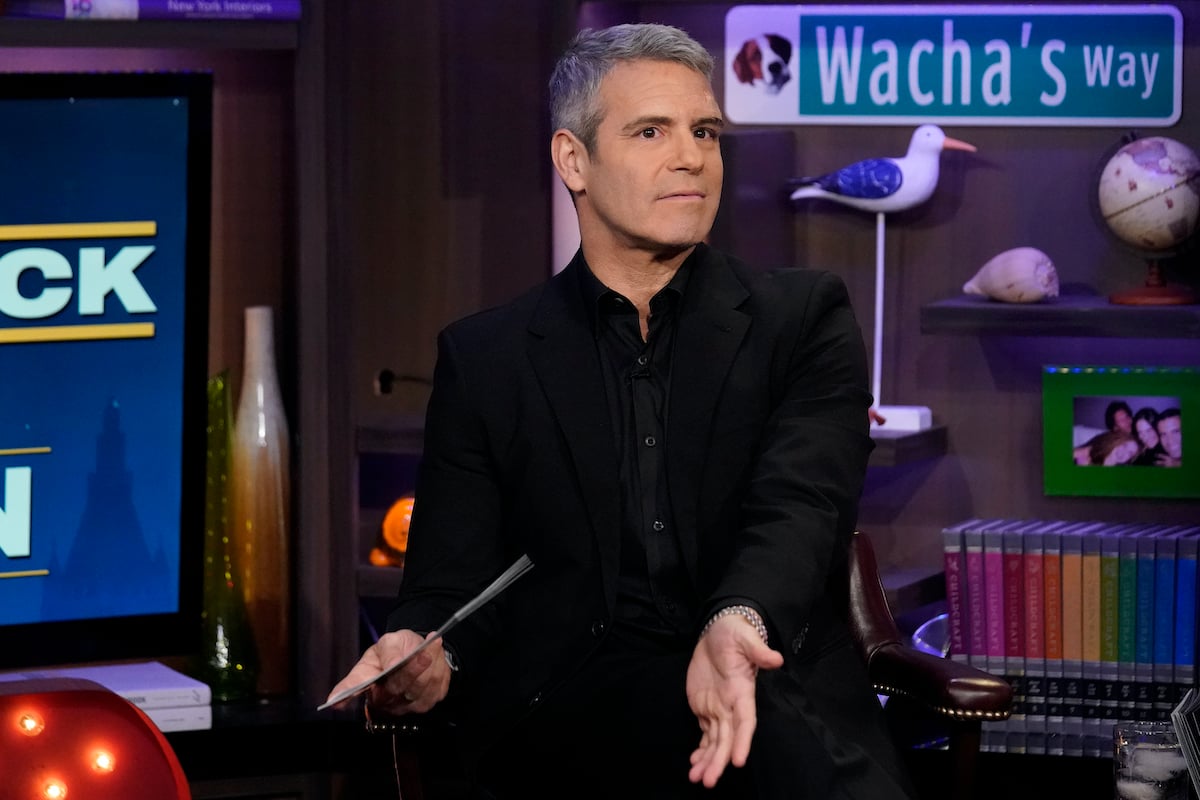 Andy Cohen and Gary King teased a baby discussion during the reunion
The minute O'Connell said "baby being made in a bunk," King and Cohen covered their eyes. "More to come on that at the reunion," Cohen teased. King also shared he was shocked when Soares and Cerza-Lanaux said "I love you" to each other after dating for four or five weeks.
Plus, O'Connell thought the episode was going to end in a proposal from Cerza-Lanaux. "Well, it may have ended in something else," Cohen said. "But we'll get into that later."
Captain Glenn Shephard joined O'Connell and King and the crew dished a little further about the reunion during the After Show. Shephard said he enjoyed the reunion. "I thought it was great," he said. "I mean, there was a lot of drama of course. There's a little bit of friction. But I thought it was good. I think there's always a good vibe among the crew." Cohen loved that Shephard referred to "friction" being included in the reunion, which sent everyone into gales of laughter.
'Below Deck Sailing' fans have their own theories
O'Connell wasn't the only viewer who thought a proposal was on the way. Some fans pointed to a ring set Soares was wearing during an Instagram "Pita Party." One fan wondered if Soares and Cerza-Lanaux are secretly engaged or even married. "Did anyone notice Dani's rings on the Pita Party with Paget? They look very wedding band and engagement ring-esque…," Below Deck Above Average shared on Instagram.
But another fan said Soares is not engaged. "She wore the same ring on the right hand all season," the fan replied in the thread. "Alli answered the question a few days ago. saying Dani's right hand was swollen due to her pregnancy. So she wore it on the left hand."
Also, Below Deck alum Adrienne Gang had this theory about the couple. "Crazy #belowdecksailing Theory: Dani & JL are still together and they have to keep it tight lipped bc of show drama and reunion ratings. He couldn't be at the birth bc of work/Covid. But is it so crazy to think that adorable couple could make it?!?" she tweeted during the latest episode. Others agreed with her theory in the thread.
Below Deck Sailing Yacht is on Monday at 9/8c on Bravo.