'Below Deck Sailing Yacht' Baby Drama: Dani Soares Becomes Emotional Recounting How J.L. Cerza-Lanaux's Mom Called Her 'Gross'
Dani Soares became emotional during the Below Deck Sailing Yacht reunion, recounting how Jean-Luc (J.L.) Cerza-Lanaux's mother referred to her as "gross" when a social media follower suggested that Cerza-Lanaux stop ignoring Soares' pregnancy.
Soares said Cerza-Lanaux iced her out after initially showing interest in her pregnancy. Adding, "And his mom made a horrible comment online," she said during part two of the reunion. "And since then I literally have zero interest in having that family involved with my child's life." What exactly did Cerza-Lanaux's mother say? And how did Cerza-Lanaux react?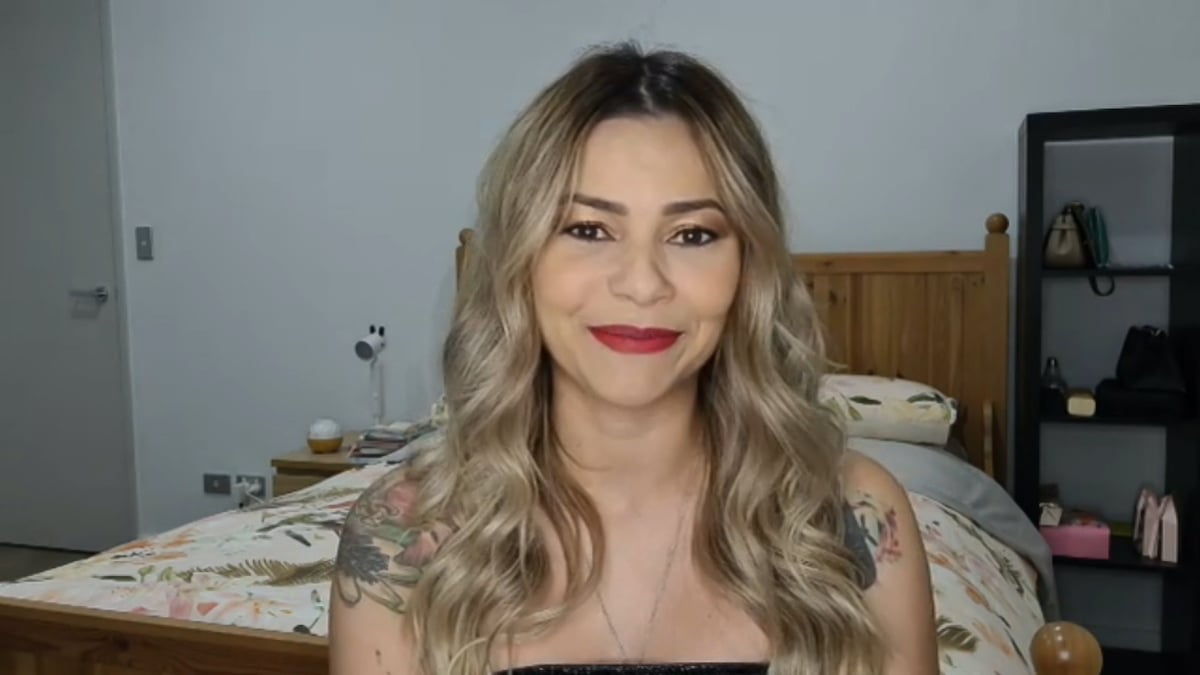 Dani Soares was still pregnant during the 'Below Deck Sailing Yacht' reunion
Soares went further to describe what Cerza-Lanaux's mother wrote. "Yeah, somebody commented on his pictures saying it was very gross that he would abandon the mother of his child," Soares said. "And she commented that 'gross' was a woman who uses a man because she's so desperate to be a mom."
Reunion host Andy Cohen looked saddened and told Soares he was sorry. "Thanks Andy," Soares replied. "I've been getting some comments. Really mean comments from people saying like, 'Well you knew if he didn't wanna be involved you should have just had an abortion.' And I just wanna say that I'm very pro-choice. I think women should do whatever they think is best for them. But for me, I just wouldn't be able to do that."
RELATED: 'Below Deck Sailing Yacht': Captain Glenn Reveals Why He Is More Relaxed Than Captain Sandy and Captain Lee
She acknowledged her remarks this season about wanting to be a mom and have a family. "But I wanted a family," she said. "That was my plan. That was my vision. I would not choose to move to a new country where I don't know anybody. And choose to have a child with a 24-year-old boy. That I barely knew. So I did not choose that. I did not plan that." Soares became overwhelmed with emotion, thinking of her daughter's future, who had yet to be born. Soares gave birth to a baby girl, Lilly, shortly after the reunion was filmed.
Jean-Luc Cerza-Lanaux made his mother delete her 'gross' comment
Cerza-Lanaux did not attend the reunion but instead had a one-on-one meeting with Cohen five days later. "So mom's initial reaction, she was excited, she was a little confused," he said. "Because she's been telling me my whole life to wear protection and be safe. I haven't really taken on that teaching that she's been trying to tell me. I know that she'd be happy for me. But in the same token, she wants to know the same thing I wanna know. And she's only trying to protect me."
RELATED: 'Below Deck Sailing Yacht' Season 2: From Babies to Boat Crashes, This Is the Most Historic Season Ever
"And I actually told her about two weeks ago, after she made that comment that's been going around," he said. "I told her I was like, 'Mom, you need to realize that even though what they're saying could be true or could not be true. You can't let it get to you.'" He added that he doesn't agree that Soares tried to use him to become a mother.
"I told her to take [the comment] down and delete it," he said about a conversation he had with his mother. "Because I didn't like things to be said in regard to Dani in that way. So I made her take it down and got really frustrated with her over the phone." Adding, "I was pretty upset and I made her take it down. And she did and she apologized.