'Below Deck Sailing Yacht' Baby News! Alli Dore Announces She Is Pregnant
Alli Dore from Below Deck Sailing Yacht announced she is pregnant and she joins Dani Soares in becoming a mother.
Dore shared photos of her baby bump on Instagram, amid the controversy over who is the father of Soares' baby. Dore wrote, "So excited for this new adventure with you and our little ocean baby," along with a photo holding her baby bump, standing next to boyfriend Benny Thompson. Dore didn't share when she was due to give birth. But she told Soares her infant daughter would soon have a playmate.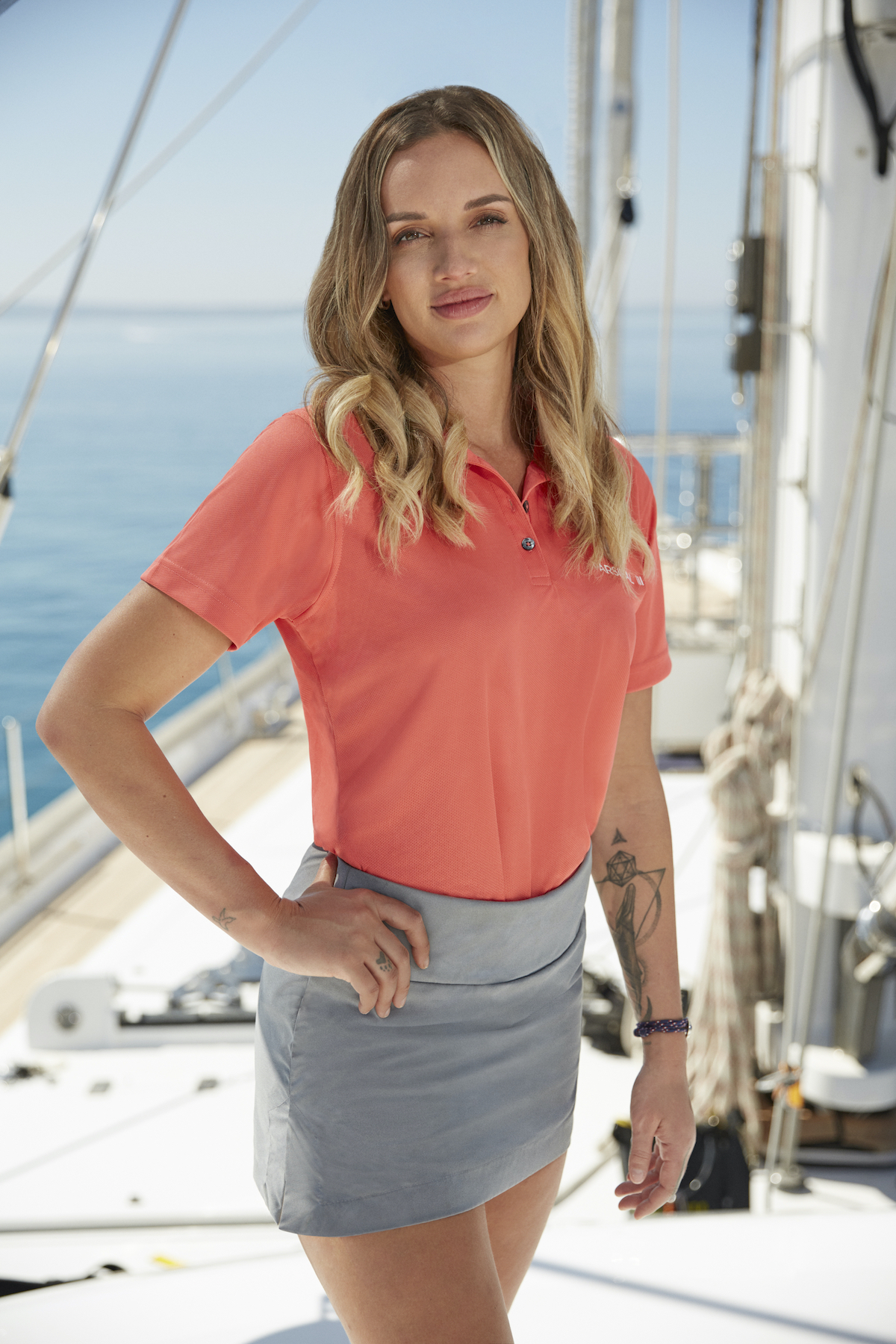 'Below Deck Sailing' crew share congratulations to Alli Dore
Friends and fellow Below Deck Sailing Yacht and Below Deck cast members congratulated Dore on her post. "YYAAAYYY CONGRATULATIONS," Soares replied. "Lilly can't wait to meet her new friend. You 2 are gonna be amazing parents cause you are 2 amazing humans." Dore responded that she planned to meet up with Soares and her new baby soon too. "Lilly is going to have a new little bestie soon!! And I can't wait to meet her in a couple days," Dore wrote.
Also, Daisy Kelliher commented, "Sexy mama. congrats guys xxxx." Dore thanked Kelliher for the baby gift, adding, "Baby's first present."
Chef Natasha de Bourg also seemed overwhelmed with joy and happiness. "My dearest Alli you have no idea how thrilled I was when I found out about your pregnancy," she wrote. "My heart is filled with joy knowing that you deserve nothing but the greatest of love. That tiny little bud will have the most amazing mom on the world so full of life and love … can't wait for the borders to be open to come and meet Aunty my little bud …love you and congrats."
Dore replied, "awwww you are going to be the best Aunty EVER love you so much thanks for all your support." Also, Ashling Lorger from Below Deck Season 8 shared her congratulations on the post.
'Below Deck Sailing Yacht' ends with 2 new babies
Dore's pregnancy is the second baby to come after Below Deck Sailing Yacht Season 2. Soares announced she was pregnant mid-season after fans shared photos of her at work with a visible baby bump. While she wished she could have shared the news when she was ready, she kept some details private. In addition to the baby's gender and name, she also did not share who was the child's father.
However, she and Jean-Luc Cerza-Lanaux had a steamy boatmance and left the sailing yacht together at the end of the season. Cerza-Lanaux recently shared two controversial posts questioning if he is the child's father, which was met with harsh remarks from the crew, including Dore. The majority of the cast believes Cerza-Lanaux is the child's father and wants him to step up instead of ruminating on Instagram.
Colin Macrae told Cerza-Lanaux to keep his comments off of social media and Dore agreed. "I agree with @parlayrevival_colin keep it off social media and speak with Dani!" Dore wrote. "This has gone way too far! There is a tiny living being in all of this, with a stressed out Mum doing her very best, this has to be enough now! You know this post isn't addressing anything that needs to be. I also wish you would have replied to my dms! Doing this publicly feels so wrong."
Tune in for the Below Deck Sailing Yacht reunion. Part I Airs tonight, Monday, June 21 at 9 pm ET/PT on Bravo. Reunion Part II Airs on Tuesday, June 22 at 9 pm ET/PT on Bravo.