'Below Deck Sailing Yacht': Did Barrie Drewitt-Barlow Just Reveal the Father of Dani Soares' Baby?
Did 'Below Deck Sailing Yacht' charter guest Barrie Drewitt-Barlow just spill the beans about who is the father of Dani Soares' baby? He dined with chef Natasha and her reaction is priceless.
Was Below Deck Sailing Yacht charter guest Barrie Drewitt-Barlow just joking or did he reveal who is the father of Dani Soares' baby?
Drewitt-Barlow shared a video to Instagram where he and his family actually dined with chef Natasha de Bourg. Drewitt-Barlow pushed de Bourg extremely hard during their charter, which made their recent dinner surprising. While dining with de Bourg may have been surprising, his commentary about favorite and least favorite crew members may have been the most shocking aspect of the video. Did he spill who is the father of Soares' baby? De Bourg and Drewitt-Barlow's daughter Saffon's expressions are priceless.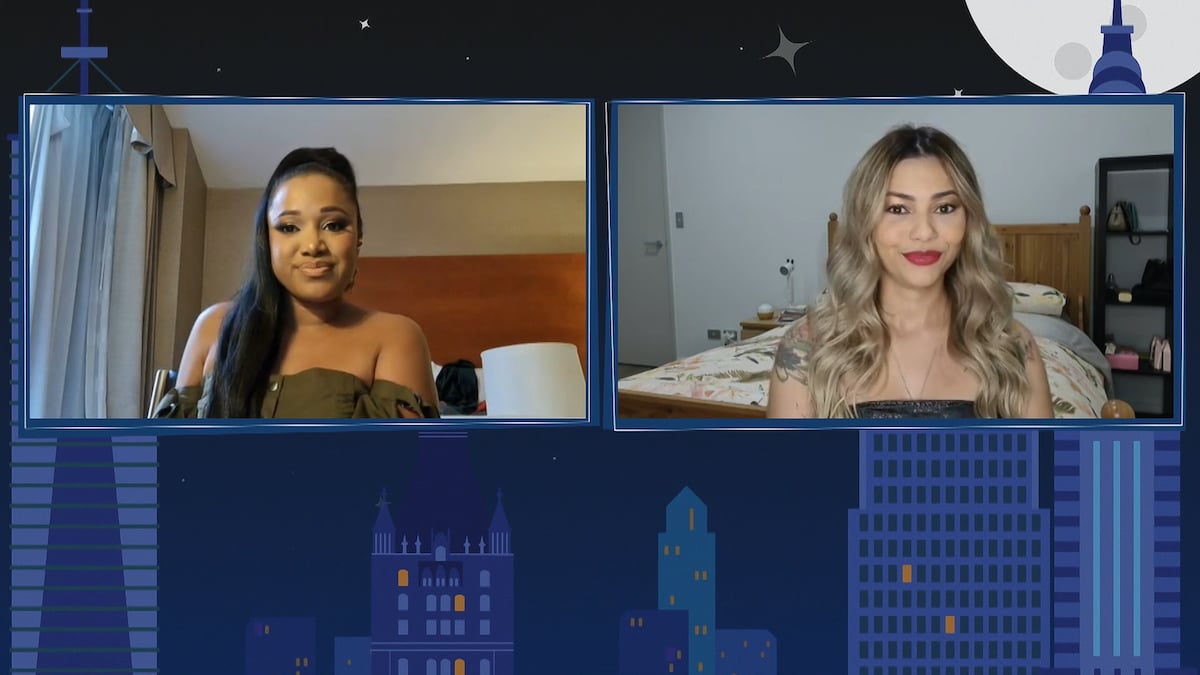 Did Barrie Drewitt-Barlow spill the beans?
Drewitt-Barlow asked his daughter Saffron who was her least favorite crew member. "I don't know, probably like J.L [Jean-Luc Cerza Lanaux]?" she replied.
"Awe, he was nice," Drewitt-Barlow replied. "I liked 'daddy longlegs.'" Saffron added that Cerza Lanaux seemed stand-offish. That's when Drewitt-Barlow made a stunning statement.
"Well that was because he was too busy getting the other one pregnant," he said. Drewitt-Barlow's camera captured de Bourg and Saffron's reaction. Both women laughed, looked extremely shocked and uncomfortable. Saffron is seen shaking her head, "no." But Drewitt-Barlow continued, musing that Cerza Lanaux was only 24 or 25 years old. "And he's gonna be a daddy, come on!" he added.
The secret is out?
Soares has not revealed the father of her baby and only a few details about her pregnancy. She did not directly address Drewitt-Barlow's video comment but added on the thread, which Drewitt-Barlow posted, "Shhh it's a secret lol."
"Secret is out! It's @donbarrie baby," Soares wrote along with crying/laughing emojis.
When a fan told Drewitt-Barlow the information was not made public he acted like he had no idea. "Was it a secret????" he replied. "Whoever the dad is, they were one lucky fella to have a night with @iamdanisoares she is not only stunning in real life she is a beauty classy lady on the inside."
Adding in the video, "Dani was beautiful. She was such a nice person. And Daisy [Kelliher] was always so nice to us."
Soares had nothing but nice things to say about Cerza Lanaux when she appeared on Watch What Happens Live with Andy Cohen. However, she may have added fuel to the rumors during a recent "Pita Party" recap on Instagram. She joked about drinking too much during the season.
"I think our season of Below Deck has a lot of PSAs that are very important for young people," Soares said. "They are, don't drink too much. Make sure you remember what you did last night. And make sure you wear a condom. That's part of the trailer!"