'Below Deck Sailing Yacht': Barrie Drewitt-Barlow Tipped $15,000 but Spent Close to $300,000 on Christmas Gifts
Captain Glenn Shephard from Below Deck Sailing Yacht admitted the crew didn't have the best charter because it was reflected in the low tip amount.
Charter guest Barrie Drewitt-Barlow and his family kept the crew running throughout their entire three-night, four-day excursion. "It wasn't our best one," Shephard told the crew during the tip meeting. "And I think that's reflected a little bit in the tip. Probably not as high considering all we did for them. So the tip is … $15,000. And that comes to about $1,660 each."
A $15,000 tip is likely a drop in the bucket for the Drewitt-Barlow family as they've boasted about spending an excessive amount of money on vacations and gifts. In fact, daughter Saffron said her fathers spent £200,000 (which is about $277,980) on Christmas gifts alone.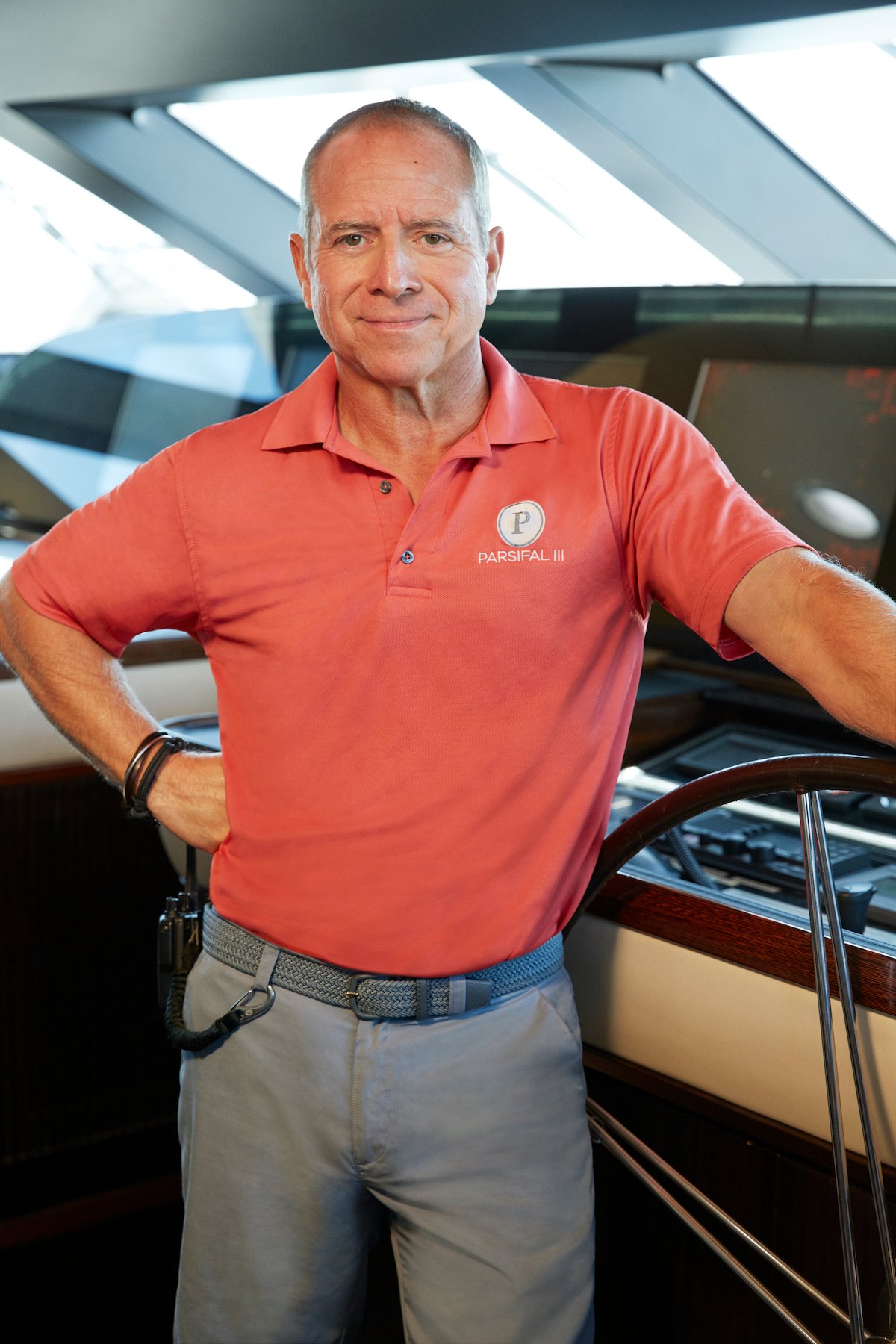 The Drewitt-Barlow family had a very lavish Christmas
Christmas was an extravagant affair at the Drewitt-Barlow's house. "In total, Dad and Daddy will spend about £200,000 on everyone's gifts," she said, The Sun reports. Gifts included a Ranger Rover for Barrie Drewitt-Barlow's fiancé Scott Hutchinson. Plus the couple's newborn daughter Valentina received her own set of expensive wheels.
"Valentina isn't even one yet but she'll be getting a custom made baby white Bentley," Saffron shared. "For my first Christmas, I got a baby Mercedes so it's a bit of a tradition in our family. Dad and Scott are also going to invest in some diamond rings and put them in a safety deposit for her when she's older."
"This year I'm getting money for a deposit on an apartment in Manchester," she said. Adding that she has her own jewelry collection that includes a £400,000 diamond ring.  Below Deck Sailing Yacht viewers watched Drewitt-Barlow propose to Hutchinson, presenting him with a massive diamond ring.
The family spent about £50,000 on Christmas trimmings alone that includes decorations, food and champagne.
Is the average 'Below Deck' tip about $20,000?
Below Deck Mediterranean Season 5 charter guest Justin Thornton felt like he was unfairly dragged for leaving $17,000 for the crew. Producers flashed on the screen that the average tip is usually $20,000, which prompted a slew of comments on social media.
Thornton's group also kept the crew on their toes. They even invited additional friends for a lavish dinner, which chef Hindrigo "Kiko" Lorran knocked out of the park. His epic "72 plate" meal ended up impressing the guests and Captain Sandy Yawn.
Unfortunately, food was an issue for the Drewitt-Barlow group. Chef Natasha De Bourg got into a rhythm with the guests toward the end but had a very rocky start. The guests were so stressed out about the meals, Drewitt-Barlow said they should have brought along their private chef. He was especially irritated when De Bourg got his breakfast order wrong.
And while a $15,000 tip is low, especially in light of the amount of work done behind the scenes, it isn't the lowest in recent years. The group of young charter guests on Below Deck Season 8 left a $12,000 tip, which may have been the lowest on the series.
Below Deck Sailing Yacht is on Monday at 9/8c on Bravo.