'Below Deck Sailing Yacht': Captain Glenn Compares the $20,000 Boat Crash to Having Your Brakes Fail
Captain Glenn Shephard said he could best describe the Below Deck Sailing Yacht Season 2 boat crash as having brakes fail in a car.
He described what happened moments before Parsifal III hit the dock. "This is a problem with that kind of pitch propeller," Shephard described during the crew's Instagram Pita Party. "So what happens, because of the day before, and that day I was getting blown down onto the rocks, the maneuver curve that I have to use the thrusters. You have two modes, fast and slow. And I was in fast, and in fast the blades can get stuck back. So even though I'm pushing it forward, the blades on the propeller are stuck back. So it's not responding at all. It's kinda like if your brakes fail."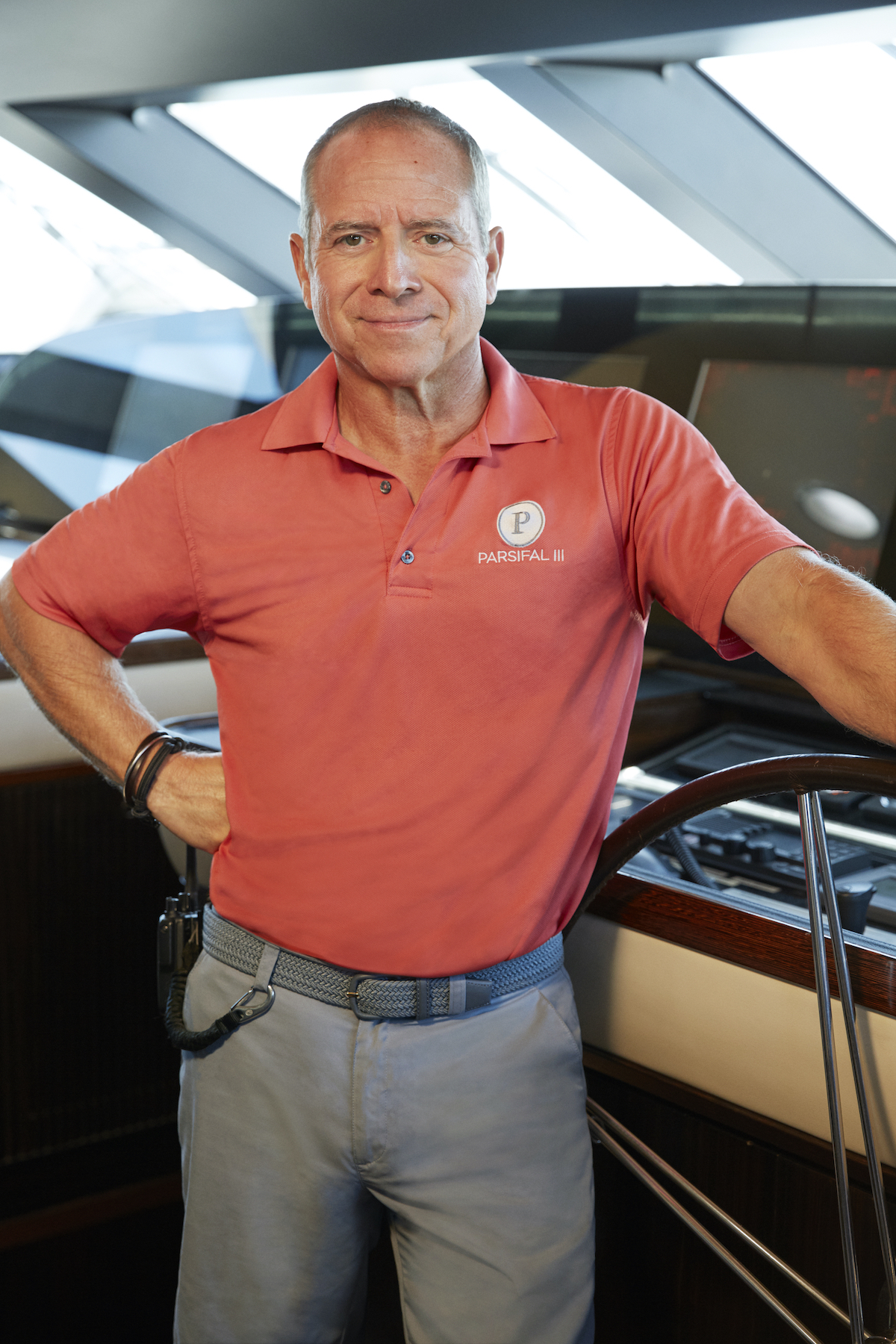 Captain Glenn says he didn't know the extent of the damage when the boat hit the dock on 'Below Deck Sailing'
"Because I was pushing forward and it wasn't responding," he recalled. "And it was actually accelerating back, as Gary [King] told me. And that's because even though I was telling it to go forward, the blades were stuck going back. Because the blades are not permanent. They're not solid like on a small boat."
Stew Dani Soares pointed out the irony of how the first time this happened to Shephard, it happened on camera. "I mean that's part of the anger," Shephard replied. Cameras captured Shephard exploding and cursing when the boat hit the dock.
RELATED: 'Below Deck Sailing Yacht': Captain Glenn Was 'Fearing the Worst' During Shocking Season 2 Accident (Exclusive)
"You could see, I'm quite upset," he said. "But yeah, just hitting the dock, of course, everyone's watching. But I don't know how bad we've hit. I don't know what we've hit. I'm like 30 meters away. I can't see anything back there. It could be the end of the season. It's definitely going to be on TV, they love that kind of stuff."
Captain Glenn was impressed with how the 'Below Deck Sailing Yacht' crew reacted to the crash
Daisy Kelliher said the only silver lining of having the crash filmed was having proof it was a technical malfunction.
"Yeah, you're totally right," Shephard said. "If I had done something where I froze up and f**ked up and was pushing it faster backward, then that would be devastating. But at least I'm glad that some people could figure out or say it was mechanical. But I don't like the idea of trying to … you're the captain, you're responsible. Something like that happens, you don't just blame the boat."
RELATED: Below Deck Sailing Yacht Historic Boat Crash: Shocking Winds Create Serious Dangers, Captain Glenn and Captain Sandy Explain (Exclusive)
"I shouldn't have been in that mode," he insisted. "I should have been in something different. You're always responsible." Shephard added that he was impressed with how his crew reacted and remained calm and professional too.
Earlier this season, Shephard also shared a Reddit "Ask Me Anything" that damages to the boat amounted to about $20,000. "We were lucky as the paint company owed us a respray of the transom," he shared. "A repair like that would probably run $10k-$20k. Nothing is cheap on these boats. It could have been a lot worse. That is always covered by insurance. The boats are well insured."
The two-part Below Deck Sailing Yacht reunion kicks off on Monday, June 21 at 9/8c on Bravo.