'Below Deck Sailing Yacht': Captain Glenn Has yet to Fire a Crew Member on the Series
Is Captain Glenn from 'Below Deck Sailing Yacht' the first 'Below Deck' captain to go 2 seasons without firing a crew member? And why hasn't he had to fire someone?
Captain Glenn Shephard from Below Deck Sailing Yacht completed his second season on the show without having to fire a single crew member. He came close to firing Parker McCown during season 1, but McCown quit instead.
Is this is a record for a Below Deck captain? And when did Captain Lee Rosbach from Below Deck and Captain Sandy Yawn from Below Deck Mediterranean fire their first crew member? Yawn actually went two seasons before she fired chef Mila Kolomeitseva. But like Shephard, she came close to firing chief stew Hannah Ferrier and bosun Conrad Empson during season 3. Rosbach, on the other hand, fired his first crew member during his second season of the show. Deckhand Andrew Sturby proved to be too green for yachting. Rosbach said he liked Sturby but wasn't ready to train him on the job.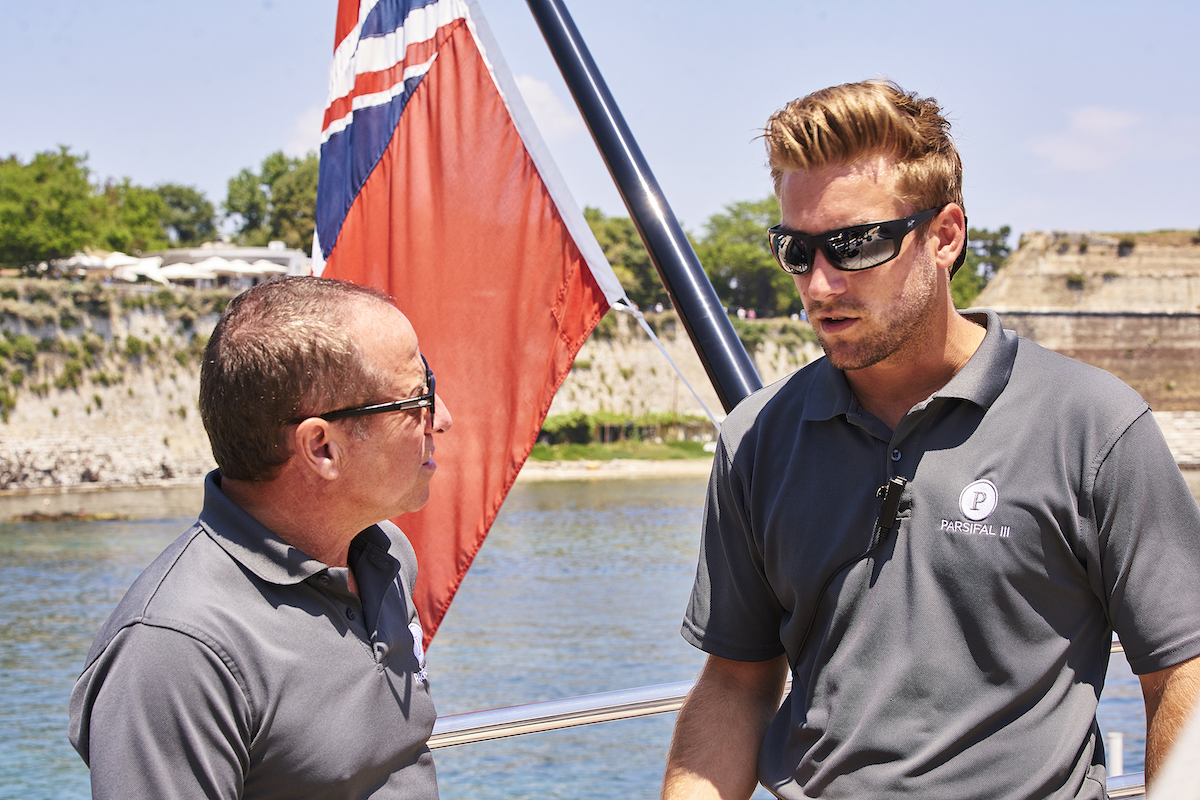 Captain Glenn shares why no 'Below Deck Sailing Yacht' Season 2 crew were fired
Shephard recently offered some insight into why he allowed the crew to get away with a little more naughtiness – actions that would have gotten crew members fired on other series.  "I think this season you see them partying on the boat," Shephard said during the first part of the Below Deck Sailing Yacht reunion. "So maybe it seems like they should be acting in a certain way because they're on the boat. But partly because they can't go to a bar and really let loose."
The Below Deck Sailing Yacht crew got drunk on the boat and some went swimming at night. Plus crew members helped themselves to the guest cabins in between charters, which were both big offenses on Below Deck and Below Deck Med. While Shephard didn't love what he saw, he cut the crew some slack because they couldn't leave the boat in between charters. "I think people causally and like a revolving door into the guest cabin," he replied. "It's not cool. But for me, it's not a deal-breaker. It's not like something I'm gonna fire somebody over."
His reaction was also pretty relaxed when he realized crew members went night swimming while drunk. "This is the reason I never had children," he said in a confessional.
Chief engineer Colin Macrae backed up Shephard's position on the crew's actions. "Yeah, in our situation, the Covid protocol and stuff we had to socialize on the boat," he said. "And while you're working on the boat is our home, you're a lot more relaxed and a lot more loose in your own home than out in public in a bar or a restaurant. And people are seeing that and comparing that to other seasons. But this season is like no other so it's a bit of an unfair judgment."
Could Captain Glenn have to fire a crew member next season of 'Below Deck Sailing Yacht'?
Shephard added that he worked with a group of "great people" this season. "But I think they're professional," Shephard remarked. "As far as my style, yeah, I'm a little more hands-off. But my style only works with great people. And I think I had great people and they take care of themselves."
He didn't have to referee crew disputes the way he did during season 1. The deck team complained to Shephard about McCown and how he whined far too much. Shephard essentially gave McCown a choice to either stop questioning his superiors or consider leaving. McCown left. Shephard also had to mitigate resentment between chief stew Jenna MacGillivray and stew Madison Stalker.
But, in spite of the drama below deck, Shephard had a strong crew – this season. What will happen next season and will Shephard get as lucky? Below Deck Sailing Yacht is rumored to be gearing up to film season 3 soon.