'Below Deck Sailing Yacht': Captain Glenn Was 'Fearing the Worst' During Shocking Season 2 Accident (Exclusive)
Captain Glenn Shephard from Below Deck Sailing Yacht revealed he feared the worst after the harrowing accident that was teased in the season 2 premiere.
While Captain Lee Rosbach from Below Deck has had a few "fender benders" on the series, Shephard has the dubious honor of being the first Below Deck captain to not only crash the boat but demolish some of the cement dock. He told Showbiz Cheat Sheet the accident teased on the previews was no joke.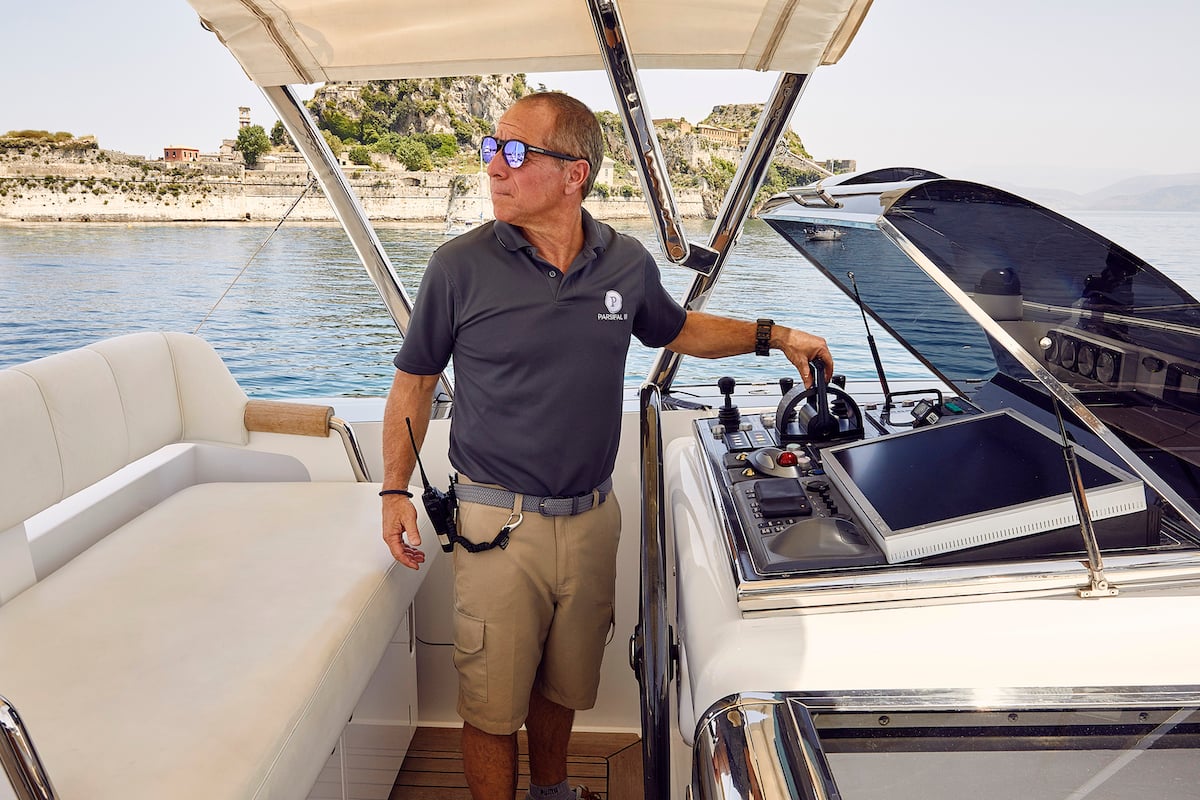 Captain Glenn feared the worst from the accident
"That particular [accident], I felt it," he shared, adding that he wasn't injured but "felt the impact."
"And when I'm feeling the impact I'm fearing the worst and thinking 'Oh my God this is really, really bad,' he said. "In the end, it's not quite as bad as I feared. So I may have overreacted a little bit. But yeah, it's pretty serious."
Shephard, who most consider to be the most laid-back captain on the Below Deck series, is heard screaming an expletive. He storms away from cameras, clearly furious.
RELATED: 'Below Deck Sailing Yacht': Ciara Duggan Finally Reveals Why Parsifal III Was Really Not Charter Ready
Captain Sandy Yawn on Below Deck Mediterranean and Rosbach have both experienced significant mechanical failures with their superyachts when it came time to dock the boat. Yawn lost all power on The Wellington during season 5 and was about to drop anchor. She was able to regain power on the boat just before her final approach to the dock.
Shephard said his accident involved both mechanical issues and operator error.
The 'Below Deck Sailing Yacht' accident was a combination of technical issues and human error
Shephard explained that mechanical issues during docking can occur in real life. "I've had issues before," he explained. "I've never had an issue with the result like we had. And you can tell I was quite upset about it. I've never had that kind of result, but I've definitely had issues before where I've lost everything. The engines shut down. I have no thrusters, nothing. And that can be a little nerve-wracking."
"But that's where we actually bump into the dock if I can put it that way, but we hit quite hard," he recalled. "That's something that can be a showstopper, like an 'end the season' and kind of thing. It's something that can be very, very serious. People can get injured, it can be very serious."
RELATED: 'Below Deck Sailing Yacht' Producers Revealed 'the Tension Between Jenna and Adam Was at a 12'
"So there was a malfunction involved. And, you know, I may have put myself in a situation that I should never have and without going into too much detail," he hinted. "But occasionally problems like that come up and yeah, one can be quite serious."
Shephard said he takes full responsibility for the accident. "Ultimately, I'm the responsible person involved there," Shepard said. "But there was a malfunction involved. I was telling the boat to do one thing and it wasn't responding in the correct way. There was a throttle malfunction. There are computers involved in the throttle controls and the propeller and it's balancing the load on the engine. And I may have over-stressed it or something and it couldn't respond. Unfortunately, I had too much momentum."
Below Deck Sailing Yacht Season 2 premieres Monday, March 1 at 9/8c on Bravo.