'Below Deck Sailing Yacht': Captain Glenn Reveals the Season 2 Boat Crash Resulted in $20,000 Worth of Damage
Captain Glenn Shephard from Below Deck Sailing Yacht revealed the boat crash teased this season ultimately would have cost about $10,000 to $20,000 in repairs.
Shephard shared the cost estimate during a Reddit "Ask Me Anything" earlier in the season. But thankfully, production got a break in repair fees. "We were lucky as the paint company owed us a respray of the transom," he shared. "A repair like that would probably run $10k-$20k. Nothing is cheap on these boats. It could have been a lot worse. That is always covered by insurance. The boats are well insured."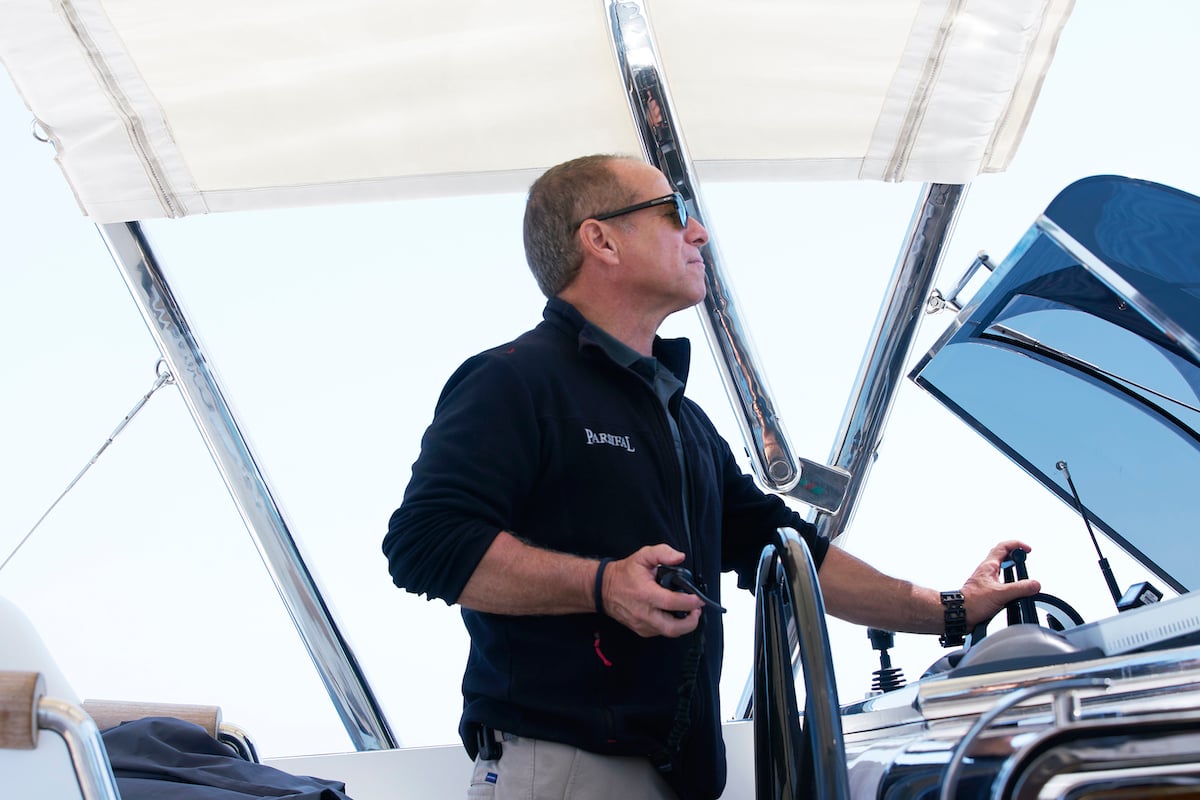 Captain Glenn was 'fearing the worst'
The crash is teased as being rather significant as not only is the boat damaged, but it smashes into the concrete, also damaging the dock. Shephard said he was worried about the significance of the damage.
"That particular [accident], I felt it," Shephard told Showbiz Cheat Sheet. But thankfully, no one was injured."
RELATED: 'Below Deck Sailing Yacht': Daisy Kelliher Says She Did Not Go to Captain Glenn to 'Rat' on Chef Natasha
"And when I'm feeling the impact I'm fearing the worst and thinking 'Oh my God this is really, really bad,'" he said. "In the end, it's not quite as bad as I feared. So I may have overreacted a little bit. But yeah, it's pretty serious."
Shephard experienced a small "ding" to Parsifal III when the crew had to exchange tenders. The tender banged into the boat, scratching the new paint job. Shephard is visibly angry and stormed away from the cameras while cursing.
The 'Below Deck Sailing Yacht' hit the dock hard
Mechanical issues during docking are often seen on the show, which can pose serious problems. Captain Sandy Yawn from Below Deck Mediterranean lost power to the boat last season and went into emergency mode. But thankfully power was restored before she managed to get close to the dock. Captain Lee Rosbach from Below Deck has also lost power to the boat too.
Shephard said the crash he experienced this season was influenced by mechanical issues. "So there was a malfunction involved," he described. "And, you know, I may have put myself in a situation that I should never have and without going into too much detail. But occasionally problems like that come up and yeah, one can be quite serious."
RELATED: 'Below Deck Sailing Yacht': Daisy Kelliher Admits Gary King Annoyed Her at Work (Exclusive)
Shephard said he takes full responsibility for the accident. "Ultimately, I'm the responsible person involved there," he said. "But there was a malfunction involved. I was telling the boat to do one thing and it wasn't responding in the correct way. There was a throttle malfunction. There are computers involved in the throttle controls and the propeller and it's balancing the load on the engine. And I may have over-stressed it or something and it couldn't respond. Unfortunately, I had too much momentum."
Below Deck Sailing Yacht is on Monday at 9/8c on Bravo.