'Below Deck Sailing Yacht' Charter Guest Defends His Tip – '$15k Is Not Something to Look Your Nose Down on'
Below Deck Sailing Yacht charter guest Barrie Drewitt-Barlow ended up defending the $15,000 tip he left for the crew, sharing why the tip wasn't higher.
Fans questioned Drewitt-Barlow on his Instagram about the tip. Below Deck Mediterranean producers shared during season 5 that the usual tip amount is about $20,000 so $15,000 would be on the low side for the show. But Drewitt-Barlow said aspects of the charter, were lacking. "If things would have been better, the tip would have been better!" he replied to comments. "Maybe next time it will be and I'll leave more but right now, when people all over the world have no money, no jobs and no future, $15k is not something to look your nose down on! I wish someone would tip me that much Lol."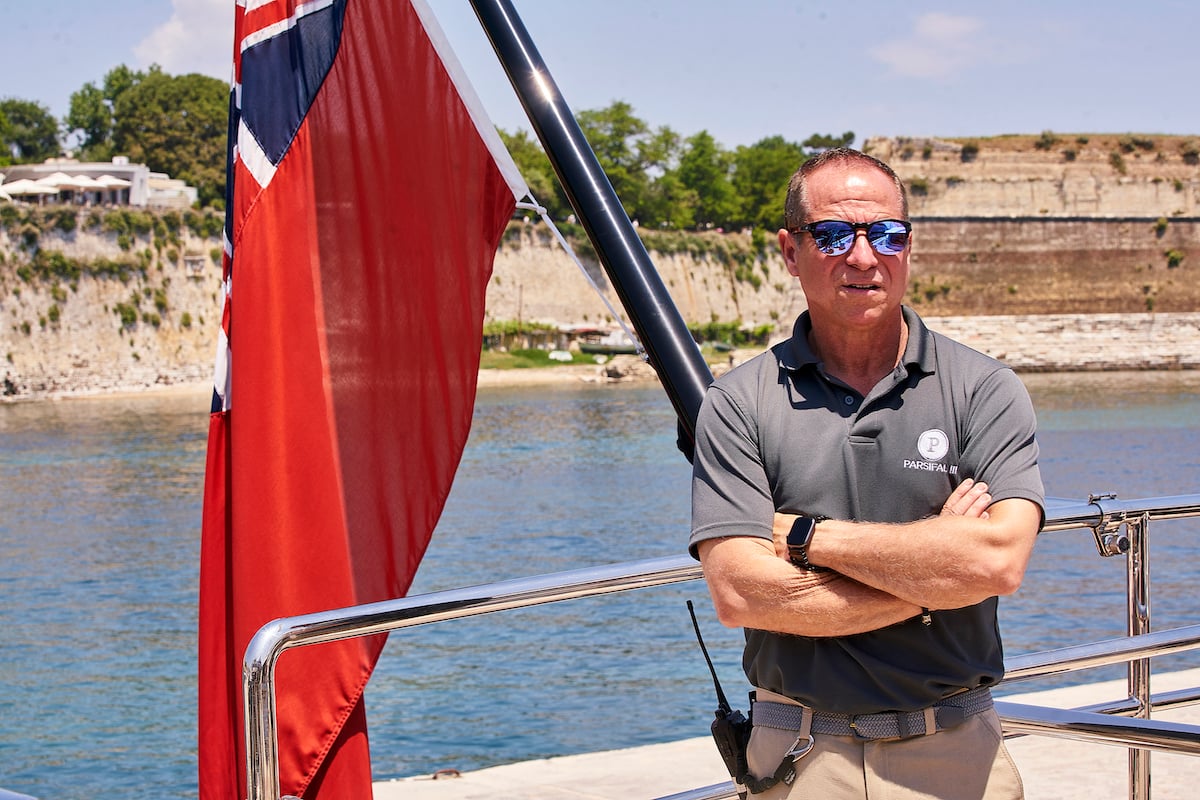 Chief stew Daisy Kelliher understood why the tip was on the low side
Chief stew Daisy Kelliher, who spent four exhausting days trying to please the guests said she ultimately understood why Drewitt-Barlow left the tip he did. Initially, she believed the tip reflected the slew of food issues the guests had with chef Natasha De Bourg. "It's bullsh*t," she said in a confessional during a recent episode. "This is Natasha's fault 1,000 percent."
However, she revised her statement during a recent appearance on Watch What Happens Live with Andy Cohen. "The tip was a result of bad service from everyone on the boat," she remarked. Of course though, Drewitt-Barlow referenced some of the food issues as being problematic.
For instance, the birthday cakes were purchased and not homemade. "That was the 'icing on the cake' for me! Walmart cakes!!" Barlow wrote on the Instagram thread.
Barrie Drewitt-Barlow also defended his family's time in the water
Drewitt-Barlow shared that while his family is interested in having their own reality show, he isn't specifically interested in another stint on Below Deck. "It's not an experience I'd want to have again in a hurry to be honest with you," he replied to a comment about his potential return to the show.
He also dedicated another Instagram post to defending his family's attitude toward water sports. Drewitt-Barlow stressed that his family enjoyed time in the water and felt they were unfairly portrayed as being against water sports.
"So, over the past few weeks we had a lot of messages from many different types of people, lot of hate was directed to the comments about the food and service on BDS," he shared along with a video. "One issue people commented on was the lack of water sports and how the deck crew responsible for this area on the ship were free so could help out doing other things."
"I want to put the record straight, for the two days we could have done water sports, from the four days on the ship, we did them and the deck crew, Sydney, Gary and JL- did not stop for a second," he continued. "Even Captain Glen took the time to come down with us and explain things when we were in the water." He added that producers had so much footage to use, water sport time was left on the cutting room floor.