'Below Deck Sailing Yacht' Charter Guest Sexually Harasses Gabriela Barragan – Did He Apologize the Next Day? (Exclusive)
Gabriela Barragan from Below Deck Sailing Yacht said she's dealt with her share of unwelcome advances at work.
The bartender turned yachtie told Showbiz Cheat Sheet that her vast background in the hospitality industry prepared her for the job in yachting. Still, it doesn't mean she appreciates it when an overserved guest makes inappropriate remarks because they are drunk.
Barragan had to walk a fine line when the primary charter guest McCordia Young made sexually inappropriate remarks toward her when she was the only one on service. "I think there's no sense in trying to talk a drunk person out of their f***ing f***ery," she said in a confessional during the first episode. "McCordia is the primary. So it's an exercise for me to learn how to politely tell someone to f***ing respect me."
Gabriela dealt with sexual harassment when she was a bartender
Young's flirting began innocently enough, but he took it too far. He told her he has a small d*** and then asked her who she was going to "f*** tonight." She replied that he was being inappropriate, but he didn't stop. "Bring it on motherf***er, " she said in a confessional. "I will put your a** to bed."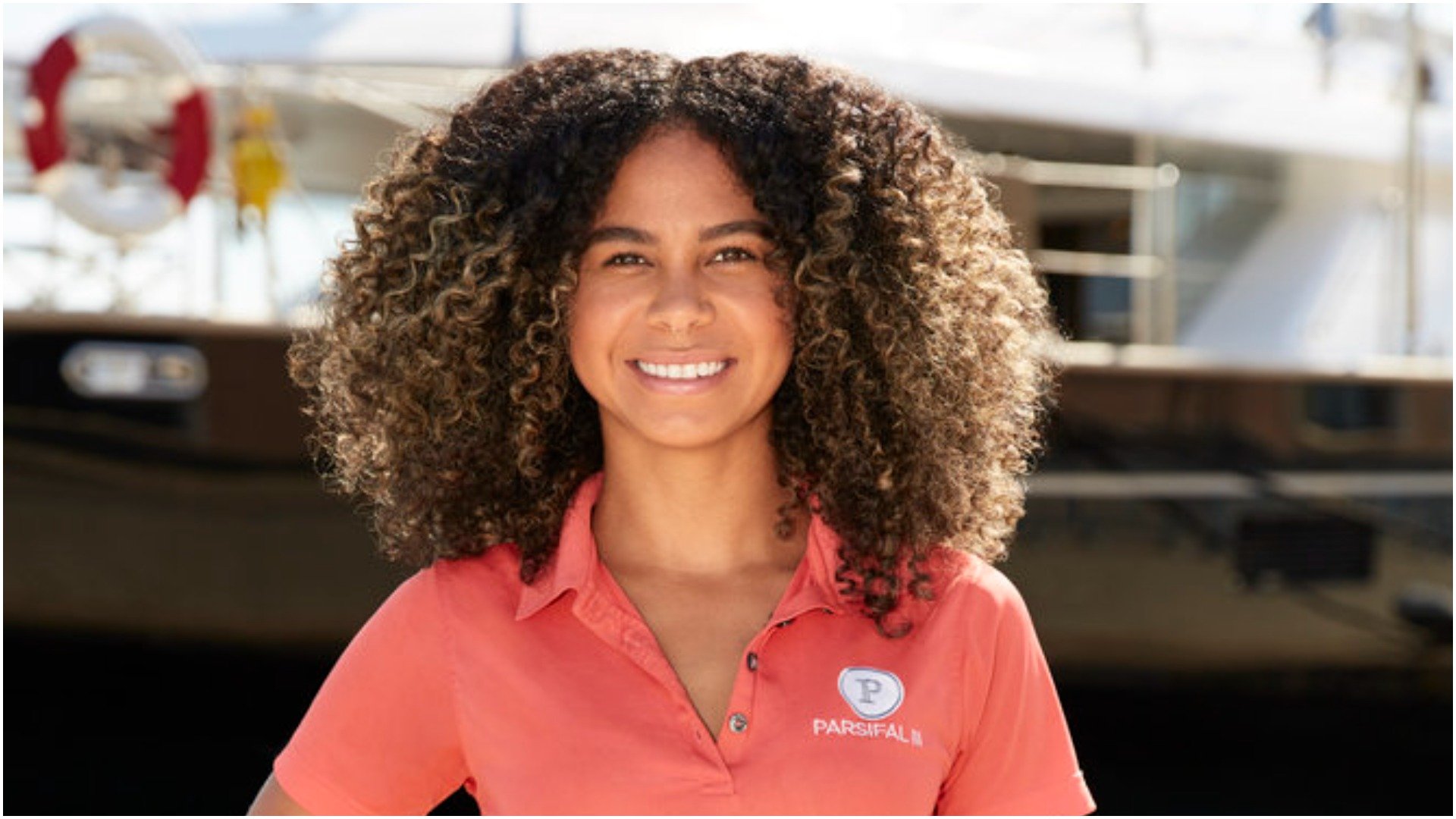 Indeed, Young isn't the first drunk and inappropriate customer Barragan has dealt with in her career. "Oh Lord, I worked at some of the most upscale cocktail bars of hotels and restaurants all over the United States," she said thinking about the variety of situations she's encountered from drunk, inappropriate customers.
"I was a bartender at a strip club in Miami," she added. "So, that was child's play to me. I was just like, 'Oh, really? Here we go again.'"
She didn't anticipate being sexually harassed on 'Below Deck Sailing Yacht'
Knowing that she can handle the inappropriate comments doesn't mean she brushed off Young's behavior. "In this setting, it was unexpected," she admitted. "And I definitely love to cut people off. I love having that power of like, 'Here's some water, go take a nap.'"
"But also, I'm 34 [years old]. I have dealt with sexual harassment in every job," she added. "It's not just yachting, and I definitely feel well equipped to handle myself. But I did feel a little bit uncomfortable."
Thankfully, Barragan wasn't completely alone with the guest. "And at one point, I was so happy when Captain Glenn [Shephard] came upstairs to check on me," she recalled. "But I couldn't give him any signals because I wanted to tell him like, 'Can you please tell this guy to go to bed?'"
Did the charter guest apologize?
The Below Deck Sailing Yacht episode ended with Barragan dealing with Young. Thankfully, the guest apologized the next day.
"He said, 'Hey did I cross the line yesterday?' I know he remembered," she said, sharing that Young wasn't so drunk that he didn't remember. "And I was like, 'Yeah, it got a little out of hand, but you're good.' And he was like, 'I am so sorry, thank you.' I felt better because it would be kind of an awkward day, and if he hadn't brought it up, it would have been worse."
This isn't the first time a charter guest sexually harassed a crew member on the show. Stew Jen Howell and Simone Mashile from Below Deck both received unwanted advances from a charter guest in two separate seasons. Howell and Mashile were taken off service to avoid having the situation escalate. Howell's situation went beyond inappropriate remarks from the guests. She was pulled into a cabin and allegedly groped.
Chief stew Kate Chastain, who was Howell's boss at the time, said there is no excuse for sexual harassment from guests. "This behavior is indefensible. I have been extremely forthright in writing and speaking about my own personal experiences from previous yacht guests, in hopes of raising awareness about this serious issue," she told Cosmopolitan. Below Deck Sailing Yacht is on Monday at 8 pm ET on Bravo.
How to get help: In the U.S., call the RAINN National Sexual Assault Telephone Hotline at 1-800-656-4673 to connect with a trained staff member from a sexual assault service provider in your area.
RELATED: Gabriela from 'Below Deck' Worked on Richard Branson's Bella Vita Sailing Yacht (Exclusive)