'Below Deck Sailing Yacht': Would Chef Adam Consider Returning to the Show?
Captain Glenn Shephard from Below Deck Sailing Yacht said he'd love to work with chef Adam Glick again, but he also seems to know that Glick is unlikely to return to the show.
Glick made several strong statements about his desire to leave yachting during the season 1 reunion. "I think that the learned lessons for me, in the long run, is that after 12 years living and working on the open ocean, I'm f**king over it," he said. "I'm ready to have a ranch, I'm ready to live my life on land and grow a beautiful garden. And do the things that I want to do, like feed people organically over a fire. And none of those things can I do on a boat."
His remarks came after an especially rocky season and romance with chief stew Jenna MacGillivray. And while the couple caused more drama than Shephard wanted, he said individually, they were both strong crew members.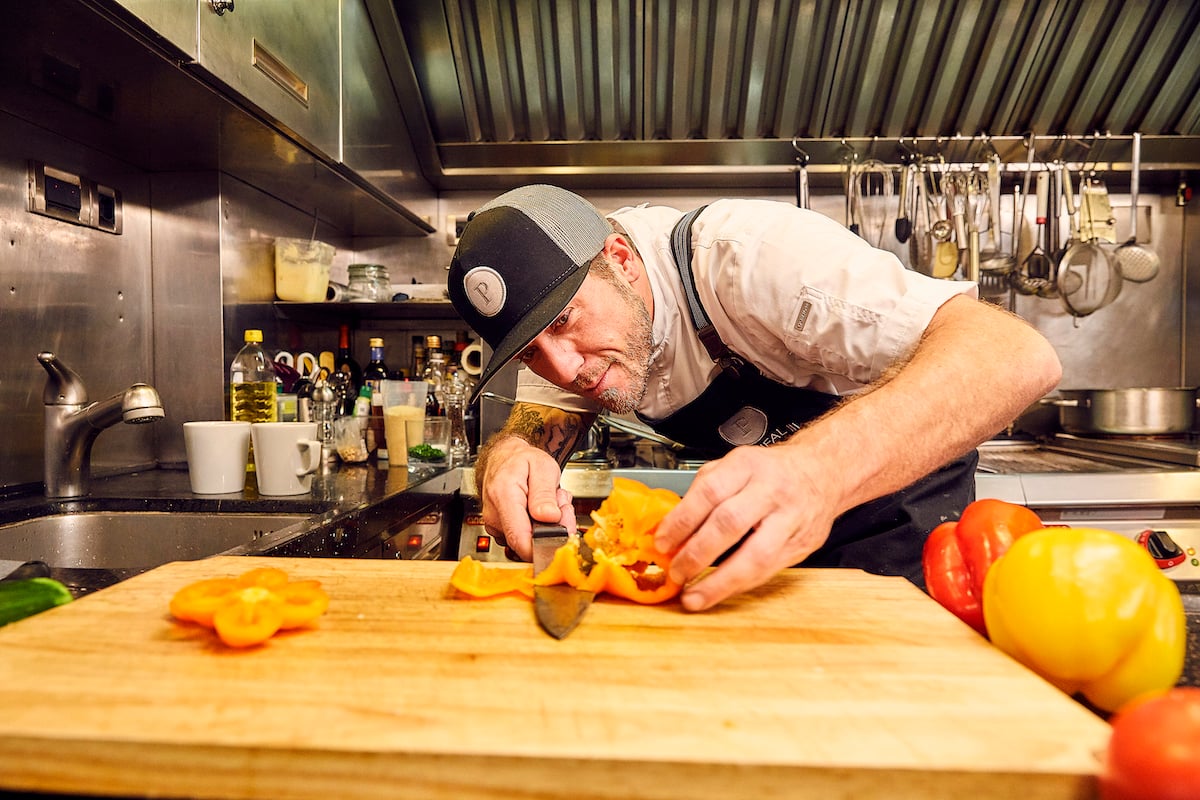 Captain Glenn would work with Chef Adam but he knows he's probably out of the industry
Shephard addressed fan's questions during a Reddit "Ask Me Anything" before season 2 began. One viewer wondered if Shephard's opinion of MacGillivray and Glick changed when he viewed the season.
"My opinion of them as people didn't change," he shared. "I think they need to work on their interpersonal skills or interacting as a couple. I think they're great people – I love them both. I think they struggled under pressure. They were using their comments about the other crew as a method to bond. They probably regret it, but it doesn't change my opinion of them. I'm pretty sure Adam is out of the industry."
Glick has also been asked on his Instagram posts if he'd return to television. While he's shared he would do TV again, he hasn't addressed if he would appear on another Below Deck.
"I think Jenna has a lot of good qualities as a chief stew," Shephard reflected. "I think she was a bit too much stick – she could have been more carrot. I think the situation with Adam – they would have been better postponing getting involved until the season was done. I think Jenna tried to apologize to Madison in her own way. I don't know if she succeeded. If I can see everything happening between Adam and Jenna in real time, I would probably tell them to tone it down and focus more on work than their personal lives.
Never say never for 'Below Deck Sailing Yacht' crew members to return
Glick isn't the only crew member Shephard would welcome back on board. "I've been lucky to work with a lot of great crew. It's definitely not one and done," he said during the AMA. "When I find the really good ones I do my best to keep them around. Even if they leave for a time, I try to get them back on board. It's great having people that know the boat well."
Most crew members would love to return and work for Shephard. During season 1, Glick indicated he especially liked working for Shephard because he allowed him to manage his department without a lot of oversight.
Shephard agreed that giving crew as much autonomy as possible is truly his style. "It's a conscious choice," he said about his management style. "My philosophy is that even though this is a ship, it's not in the Navy. I can't court marshall them and make them walk the plank."
"My first job is to try and keep them, so finding their replacement isn't the easiest thing and you don't know if they will be better or worse," he added. "I don't believe in giving up on people easily. I think the show shows their characters for how they are. Not all the problems are apparent to me. If they're doing their work well then I'll stay out of their hair. I want to make sure the guest has the best experience possible. It's when what we're trying to achieve suffers and that might mean someone having to go."