'Below Deck Sailing Yacht': Chef Marcos Reveals Parsifal III Is His First Sailing Yacht – 'I Actually Love It' [Exclusive]
Chef Marcos Spaziani wanted to feel the adrenaline rush of baking on a tilt so he signed up to be the chef on Below Deck Sailing Yacht and said he loved the challenge.
Spaziani recently opened up about his career path, admitting he never intended to become a chef. "I wanted to be a Marine," he revealed to Showbiz Cheat Sheet. "To be a Marine back then in Venezuela was super, super difficult. You have to be like, I don't know … a superhero or whatever. And I couldn't make it, but I knew chefs dressed in white like Marines."
Chef Marcos originally wanted to be a Marine
He joked that one reason why he wanted to be a Marine was because of the uniform. "So that's why I picked chef!" he laughed. "Back then in the '90s, chefs, they're all dressed up in white. Now they are different. Crazy stuff. Tattoos. But back then, you had to be very clean, and sharp. Actually, when I started cooking in the '90s, it was like military stuff. You had to be super sharp, and clean. No wrinkles, nothing. You had to be on top of your game."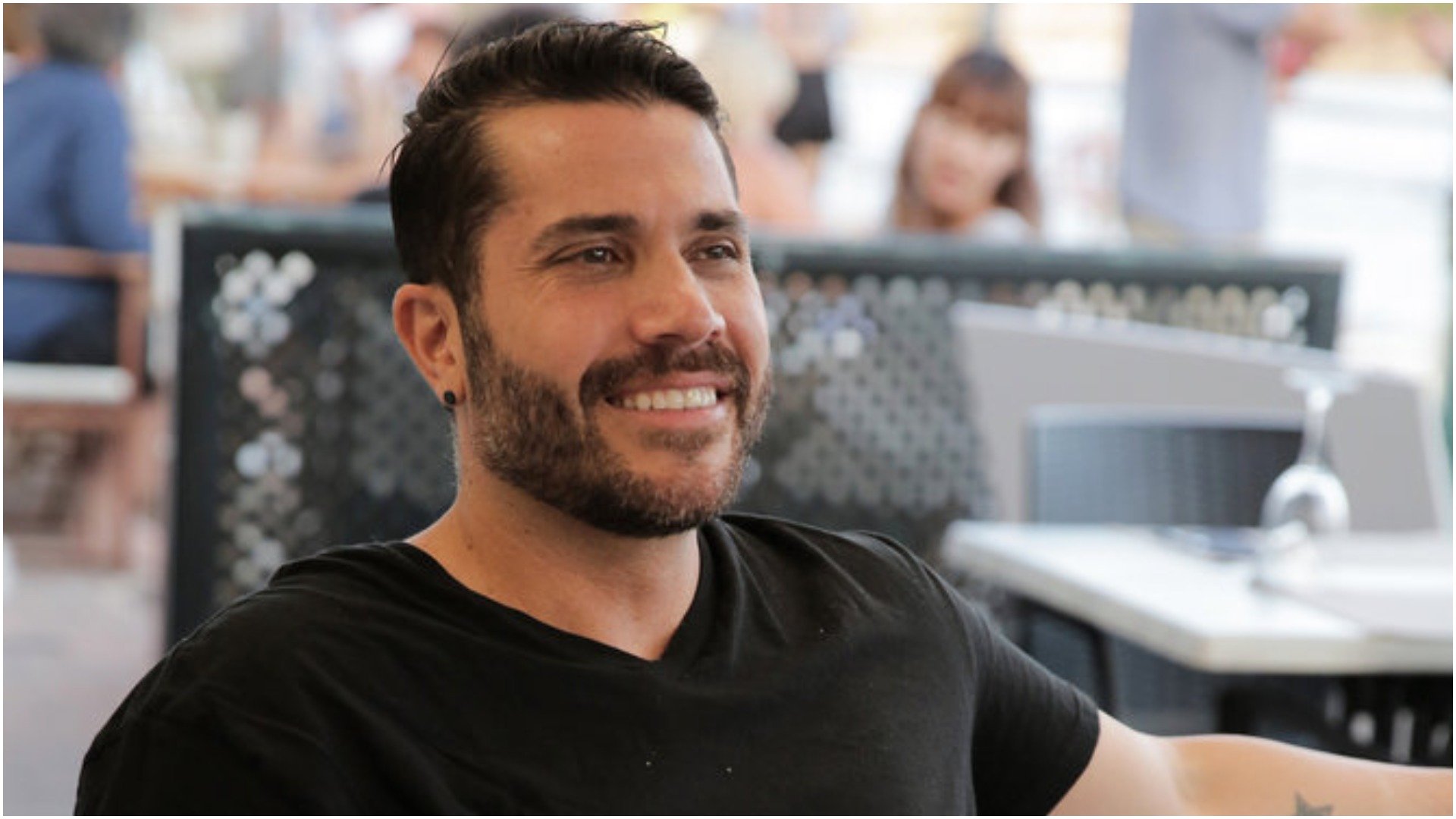 Spaziani is a classicly trained chef who attended a French culinary school in Venezuela in 1997. "I started being a chef in Venezuela and I was actually the youngest chef in Caracas at one point. When I was 21, or something like that, I was the chef at a five-star hotel."
He revealed on an episode of Below Deck Sailing Yacht that he ended up cooking for a powerful dictator in Venezuela. "And then … A lot of things happened," he said. "So I had to leave the country. Politicians in my country back then …"
The 'Below Deck' chef reveals how he discovered yachting
Spaziani moved to the United States and continued his career, working for celebrity clients in Miami, Florida. "At one point in my career, I was maybe 11 years cooking already and I met somebody when I was a chef of a catering business in Miami. Very famous called Le Basque catering," he recalled.
"I met this chick who used to work in boats," he continued. "She was telling me how much money they make and I didn't believe it. So one day she got sick. She said, 'Can you cover for me?' And I went to cover her. We're talking about many years ago. But I remember they paid me $300 per day and I said, s***, she was right!"
'Below Deck Sailing Yacht' is Chef Marcos's first sailing experience
"From there, I started doing all my tickets and I started booking jobs," the Below Deck chef said. "And then I realized that I have more experience than a lot of people on boats because I'm coming from land, from hotels. That was a plus for me. The pastry, the baking, most cuisines. So I did great in this industry."
He was a master chef on motor yachts, but being an adrenaline seeker, Spaziani wanted to challenge himself. So he booked the gig on Below Deck Sailing Yacht and said Parsifal III is his first sailing yacht experience.
"So for me, moving like that, I love it! Adrenaline, you know? Things like that are a challenge. So cooking when we're sailing, for me, it was a very good experience and I actually love it. Everyone says you're not going to be able to cook on a sailing yacht. And I said, well, try me! Actually, I think I baked when we were sideways. Stuff like that. And yeah, it's a little bit dangerous, but I like that."
He reveals why he is successful cooking in a small space
"I always worked in motor yachts," he said. "And I did a lot of crossings. I was very famous for doing crossings. No chef wants to be on a crossing for 22 days. Me – opposite. I want to be there. No internet. Cooking … Training. It's a good time for you."
Spaziani actually welcomed rough conditions. "It's a challenge too if you have bad weather to cook that way. I've been in very rough weather, so for me, being on a sailboat, yes, it's different because it's really crazy. But, I know the logistics. You have to prepare, you need to be careful with a lot of stuff."
"So I'm used to it, you know?" he added. "Even when I worked in catering, which I did a lot, sometimes you cook on the stairs. In the emergency stairs, you have to put up a table and level it. Just make it happen. So cooking in a small space it's been in my career. So that's why probably you see me as very OCD organized because that's the way I am. If you don't work like that, you're never going to perform well."
Watch chef Marcos Spaziani rock out another charter on Below Deck Sailing Yacht every Monday at 8 pm ET on Bravo.
RELATED: Chef Marcos From 'Below Deck Sailing Yacht' Worked Like Crazy on No Sleep – Jamie Sayed Exclusive Interview