'Below Deck Sailing Yacht': Chef Natasha Shares Her 'Carrot Bacon' Recipe and Reveals Her Favorite Dish to Cook (Exclusive)
Chef Natasha de Bourg from Below Deck Sailing Yacht revealed her favorite dish to prepare and also shared her signature "carrot bacon" recipe that she prepared for guests during the first charter.
De Bourg said that while the recipe was easy to make, slicing the carrots are key to the right texture. "It's actually not really that hard," she told Showbiz Cheat Sheet. "I just use a mandolin and whoever is using a mandolin must be very careful. But just slice the carrots really thin. I put a little bit of amino acid and soy sauce. And I season it with black pepper. Put it in an oven at 350 for just about 10 minutes."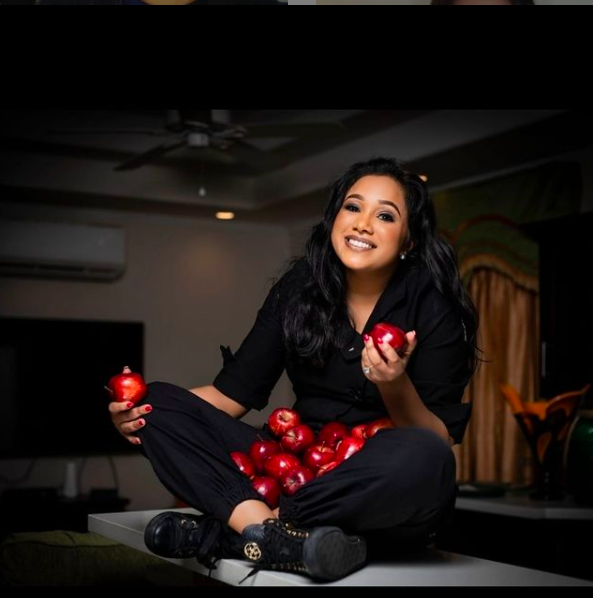 Keep an eye on this carrot bacon, Chef Natasha advises
While she said even new chefs could tackle this recipe, you have to keep an eye on the carrots while they cook. "You have to watch it regularly because of the sugar," she explained. Carrots are considered to be high in natural sugar, which could prompt them to burn, especially when they are sliced so thinly.
"I put a bit of maple syrup in them too," the Below Deck Sailing Yacht star added. "But yeah, you have to be careful that they don't burn because it was not shown but it was my first try. So I had to try it [twice] because it was burning really fast. But you have to monitor it."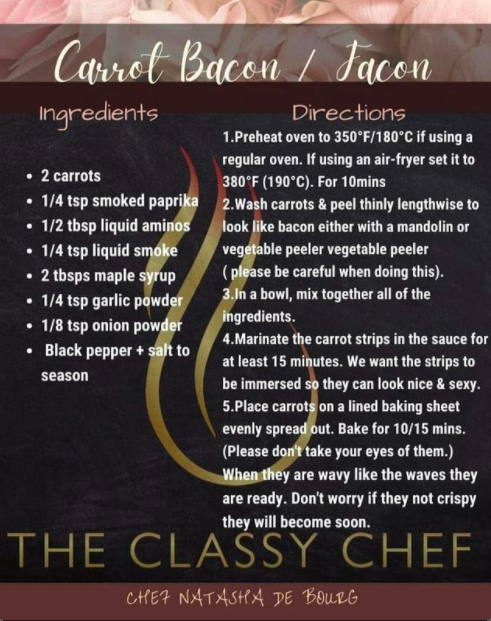 RELATED: 'Below Deck Sailing Yacht' Season 2 Reunion: Andy Cohen Spills That It Is 'Gangbusters'
She added that this recipe could be a great way to get picky eaters to try vegetables. "I think you can get your kids to eat it because it's crispy and kind of sweet," she said.
'Below Deck Sailing Yacht"s Chef Natasha's favorite dish to make is tuna tartare
While de Bourg enjoys carrot bacon, she loves to make tuna tartare for guests. She said the tuna source is probably the most important part of making the dish. "Obviously fresh tuna, a bit of soy, a bit of ginger," she said. "I like cooking garlic, sesame seeds. If I have mangos or avocados accessible to me, then I love using them as well."
She offered advice when it comes to selecting the tuna. "I think you need to have a good, reliable source," she said. "Not everywhere you can get fresh tuna, but always buy good quality tuna." Also, "Always look for a pink color."
RELATED: 'Below Deck' Producers Put Cameras Down During the Boat Crash but It Isn't the First Time in the History of the Show
One reason de Bourg loves this dish is that you can customize it to your taste. "For me, it's according to the guests," she said. "Some people like ginger, some people don't. Some people like garlic, some people don't. So it's just adjusting the portion size and the amount people use in the recipe. But for me, I'm from the Caribbean so I love exotic flavors. So I love cooking with a lot of mangos and avocados. I love Asian flavors as well."