'Below Deck Sailing Yacht': Ciara Duggan Says She and Paget Berry Are Still on Good Terms
Paget Berry and Ciara Duggan from 'Below Deck Sailing Yacht' wish each other well and still follow each other on Instagram after breaking up.
Ciara Duggan from Below Deck Sailing Yacht shared that despite the breakup, she and former fiancé Paget Berry parted ways on good terms.
News that the couple split stunned fans, but both Berry and Duggan shared they wish each other well. "Things happen," Duggan said on Instagram in response to questions about the relationship. "We're still on good terms and wish each other nothing but the best."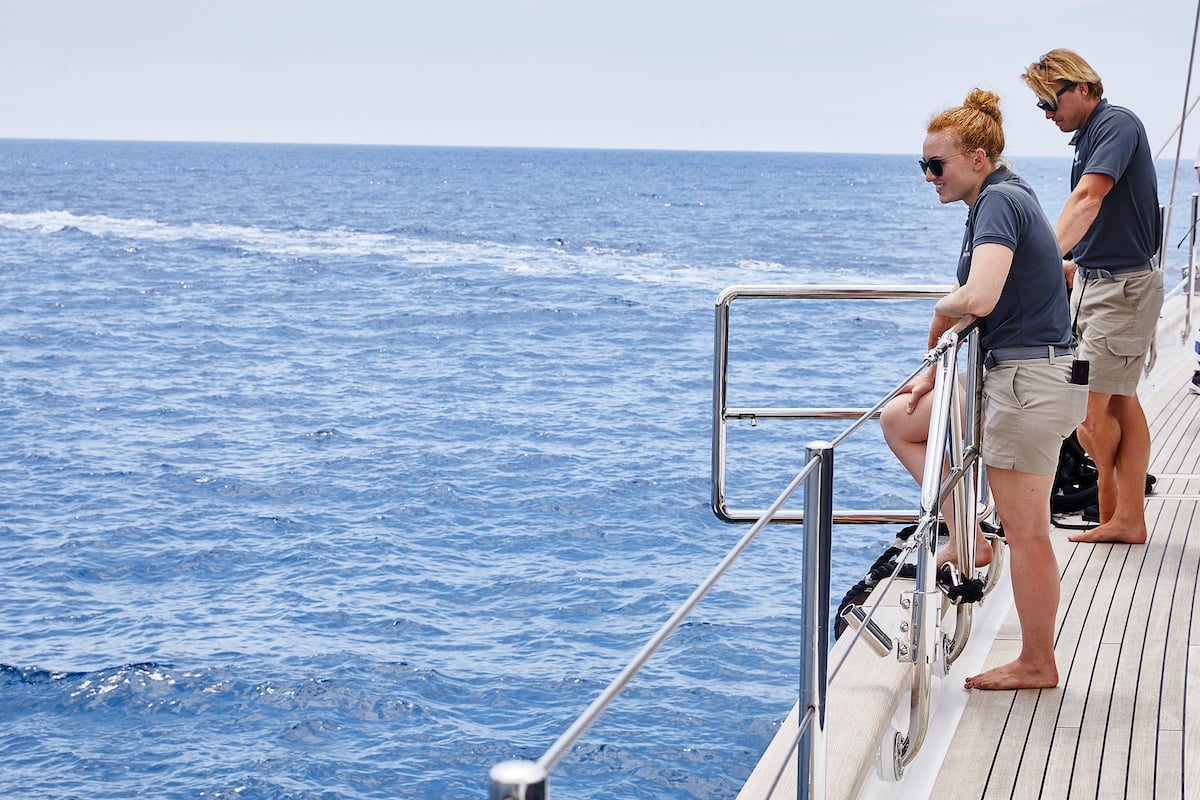 Paget Berry and Ciara Duggan are still friends
Berry too said he and Duggan are on good terms. "Aw well life goes on," he shared on Instagram. "She is great and always will be." Berry added, "All good! Loving life at the moment personally and we are still friends."
Both yachties have continued to work in the industry. In fact, Berry recently worked with Daisy Kelliher from season 2 of the show. Plus, Duggan worked with some of the yachties from Below Deck Mediterranean. Duggan was recently partying in Ft. Lauderdale, Florida with cast members, including chef Rachel Hargrove from Below Deck.
The couple got engaged last year, but months prior to the engagement, Duggan told Showbiz Cheat Sheet marriage wasn't on the forefront. At the time she felt she was too young to get married, but so did Berry. Duggan is in her early twenties and Berry is in his late twenties.
Berry and Duggan were still together toward the end of the year as Duggan posted about being separated from him over the holidays. "It was strange being separated from @pagetberry over the holidays, but we will be reunited soon hopefully!" she shared on Instagram. But by Feb. Duggan started getting questions about Berry, which she didn't address on social media.  
The former couple are living happily ever after, separately
The couple both seem to be enjoying life and exploring the world. Berry shared that he plans to get as lean as possible and shared his fitness plans on Instagram. "I have set myself a goal this year to be fitter than ever, not just bigger or leaner but better at all round fitness, yes I am the 200lb guy who lifts heavy sh*t for fun but I also want to be a more overall athlete!" he wrote. "This means getting out the comfort zone and trying new things."
Berry didn't just begin his fitness journey. He's worked on his weight lifting game for months and shared some impressive images from Oct. He humorously posted, along with deadlifting photos, "The 4 stages of a conventional deadlift(educational purposes only)."
Duggan has been traveling and working on yachts for the past several months. She also posted a photo of her flowing strawberry locks in late March. "Do what makes you happy, that's all," she wrote. "Have a great week everyone!" Berry replied with a sunglasses and fire emoji. And yes, the former couple still follows each other on Instagram, proving that not all splits have to be messy.