'Below Deck Sailing Yacht': Colin Macrae Says He and Girlfriend Martina Alvarez Have Split
Colin Macrae from 'Below Deck Sailing Yacht' shared he and his girlfriend have broken up. He offered some insight into their split and how going on a reality show is hard on a relationship.
Colin Macrae from Below Deck Sailing Yacht recently shared that he and girlfriend Martina Alvarez have parted ways.
Macrae was in a committed relationship with Alvarez during Below Deck Sailing Yacht filming. But he posted that the couple broke up a few months ago. Adding that the year was filled with hurdles. Macrae posted about the split on Instagram but went into a few details about the breakup on his YouTube channel.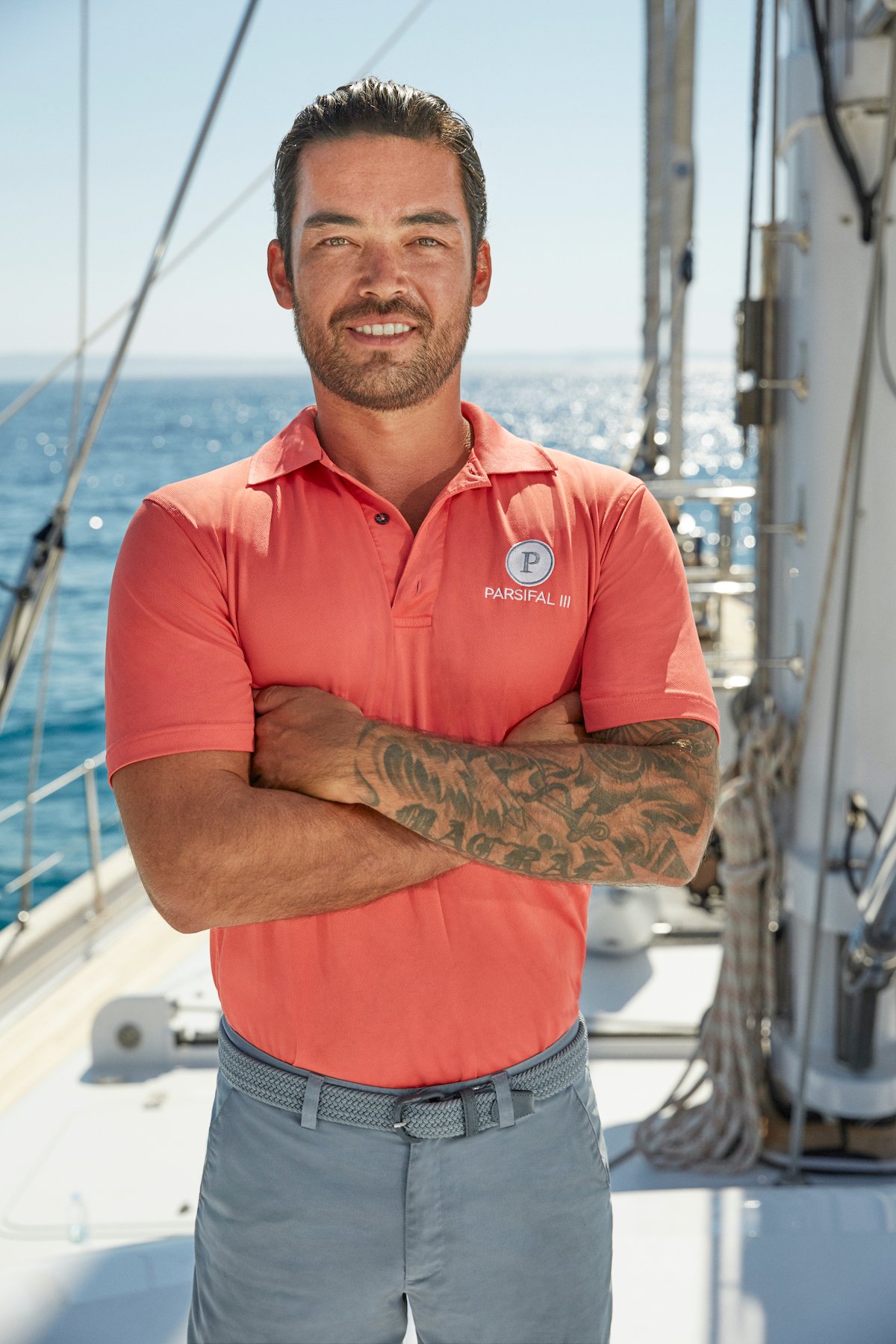 ColinMacrae offers some details about the breakup
Macrae began his post by sharing the that couple parted ways a few months ago. "It was an extremely eventful year, with the boat breaking, getting struck by lightning, a pandemic, lost a dog, and me doing a reality TV show, and I will always have amazing memories of how she supported me and loved me throughout all of this," he penned along with a photo.
"We have chosen to be quite private about all the details but if you really want to know more, I do explain things in quite a deep manner on today's YouTube episode," he continued. "As I say in the episode 'Don't be sad that it's over, be happy that it happened.' would be an accurate description of how grateful I am to have been with this amazing woman."
Friends from the series replied with heart emojis. Plus fans and friends commented that the post was both heartfelt and respectful.
Going on 'Below Deck Sailing Yacht' was a challenge for the relationship
Macrae shared a few details on his YouTube about the breakup. He acknowledged that Alvarez had been absent from his videos over the past few months because they broke up. "We had an incredible year together," he reflected. "We went through a lot. So she was there when the bulkheads broke. We got struck by lightning. Our relationship started basically when the pandemic started. And we were forced to live together on the boat."
"And I've always said that being in a relationship whether it's a small sailboat, a catamaran, or a superyacht, every year is like dog years," he continued. "It's like seven years. So all the highs are accentuated. But all the lows are accentuated. You've got nowhere to sort of escape from each other if you're having any conflict or anything like that. So it's always difficult."
"We tried, we really, really tried," he added. So why did the couple break up? Macrae pointed to his devotion to his work and endless hours spent on his own projects as being part of the reason. "Also, going on a reality TV show," he added. "She trusted me enough to go on the show. And I was completely faithful throughout. But it was still challenging. And I completely understand why it's challenging. That environment is not conducive to being in a long-distance relationship."
But he added the couple tried everything to make it work, but are both at peace with their decision.