'Below Deck Sailing Yacht': Colin Macrae Says 'the Show Is Not Scripted' and He's Not the Father of Dani Soares' Baby
Colin Macrae from 'Below Deck Sailing Yacht' dished about the season, sharing the show is not scripted, plus he joked he is not the father of Dani Soares' baby.
Colin Macrae from Below Deck Sailing Yacht dished about the show and joked that no, he is not the father of Dani Soares' baby.
Macrae has largely remained out of the messy fray on the show. But he's also shared some pretty funny insights, like joking about Sydney Zaruba's obsession with Gary King. He said, shrugging in a confessional, " I mean, it's Gary." While he's been relatively quiet about the show, he recently opened up on Instagram, which produced a few hilarious responses.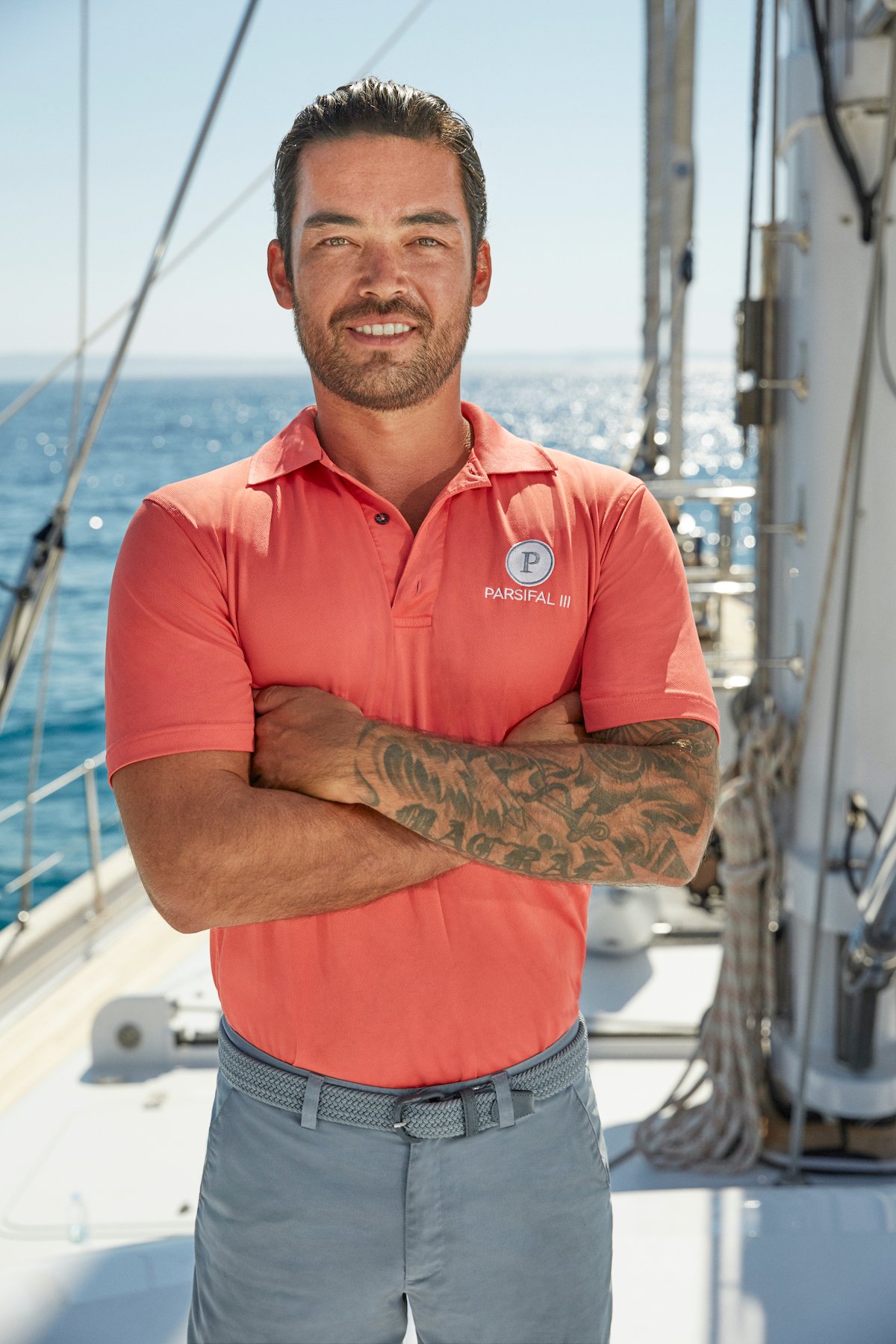 Colin Macrae says the drama is all very real
Macrae shared that what viewers see is all real. "To answer a few of your burning questions: no the show is not scripted. Yes most of us are still actually good friends," he shared on Instagram.
"But seriously, the show obviously highlights the drama during a busy charter season on a superyacht, and skips over the part where we are all just working and hanging out as great friends," he continued. "This part is boring. And in my 14th year on superyachts, I can assure you that the dramas are plentiful on every superyacht, possibly even more so when there are no cameras around."
"This dinner is a classic example of us just having a great time together having interesting and deep conversations about life," he added along with a photo of the crew having a sunset dinner. The photos seem to be from a dinner that has yet to be filmed as the previous dinner was not all smiles.
"But that didn't make the cut, but the sht show that proceeded this dinner sure did!" he added referencing the "dinner from hell" episode. "You can watch what happens tomorrow night on @bravotv at 9pm ET. What are you guys thinking of the season so far?"
Captain Glenn Shephard replied, "Colin, dude you nailed it."
Dani Soares had an interesting response to Colin Macrae's 'baby' comment
Macrae also joked, "No Im not the father of @iamdanisoares baby" on the post. Soares replied, "Such a shame."
Someone added to the thread, "Definitely NOT scripted. Haha. Wish I could go back and undo a few things we did." Soares responded with, "Same" and a laughing/crying emoji.
Soares also joked about the season during a "Pita Party" Instagram recap with Alli Dore and Daisy Kelliher. The trio talked about drinking way too much during the season. That's when Soares left fans with a message. "I think our season of Below Deck has a lot of PSAs that are very important for young people," Soares said. "They are, don't drink too much. Make sure you remember what you did last night. And make sure you wear a condom. That's part of the trailer!"
Soares recently went public with her pregnancy. She hasn't revealed many details but recently told Showbiz Cheat Sheet she hopes to connect with Hannah Ferrier from Below Deck Mediterranean. Both Soares and Ferrier live in Sydney, Australia and Ferrier is a new mom.
"We've talked a little bit," Soares said about being in touch with Ferrier. "She's been on holiday for a little while. But as soon as she's back we'll definitely catch up for a coffee or get to exchange those mommy stories."