'Below Deck Sailing Yacht': Daisy Says It Wasn't Her Job to Take Sides Between Ashley and Gabriela
Daisy Kelliher from 'Below Deck Sailing Yacht' said it wasn't her job to work out the conflict brewing between Ashley Marti and Gabriela Barragan.
Daisy Kelliher said her role on Below Deck Sailing Yacht was not to referee Ashley Marti and Gabriela Barragan's conflict – and she's annoyed some viewers believe she should have done more to quell their disputes.
Barragan quit during the last episode, citing that her mental health took a hit while working on the sailing yacht. She experienced tension with chef Marcos Spaziani, and Marti made it clear to every other crew member that she wanted Barragan's job. Barragan said she had no idea Marti was trying to sabotage her time on the boat until right before she quit.
Daisy said Ashley and Gabriela should have been able to work out their problems
Some viewers put the blame on Kelliher for not recognizing that the interior team was having issues. "You can visibly see I'm kind of over it at that stage and we haven't pretty much had a day off without there being some sort of confrontation," she said on the Dear Reality, You're Effed podcast.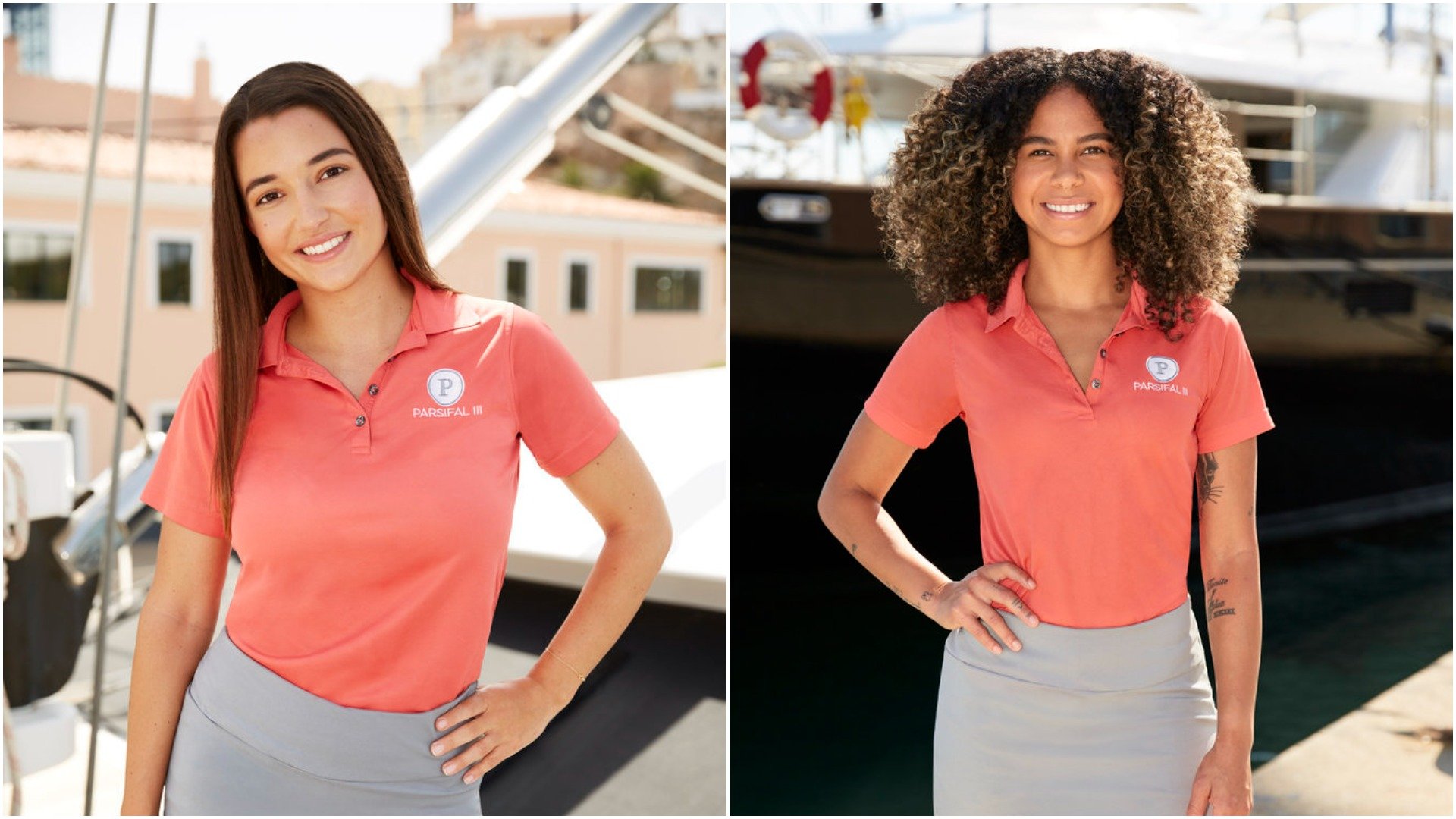 "You don't really see it in the beginning," she continued. "But there's actually a confrontation every night off. And we're all working hard, and we deserve our time off. I don't need to mediate this. And I guess Gary and Colin and Marcos, originally when that conversation started like, 'This is your problem.' And I was like, 'How is this my problem?' Like, they're doing their job. And it's so weird. I've gotten so many DMs today. Which is really setting me over the edge of being like, I didn't sort that problem out. Why is this my problem?"
Ashley and Gabriela were both out of order on 'Below Deck,' Daisy said
"They're both grown-a** adults. All I care about is making beds and serving cocktails. I don't give a f*** about your personal issues. I would have never behaved like that. And, you know, Marcos eventually stands up for me and says, no, this isn't a work problem. This is generally on our days off that it was an issue. Like, we're a crew. It's not Daisy's crew."
"I have so many DMs that you didn't stand up for Gaby, but I'm like that's not my job to take sides!" Kelliher added. "I'm not going to go, 'Leave her alone. You're so mean!' I don't give a f***. Just stop arguing."
Adding, "I didn't agree with either of them. I saw both of them being kind of out of order." Long before Barragan quit, Kelliher explained that she didn't know there was tension within the interior.
Gabriela could dish it out when the 'Below Deck Sailing Yacht' crew was drinking, Daisy said
Kelliher said when the crew would go out drinking, Barragan could dish it out. "Gaby had a really sharp tongue," she recalled. "And if you don't agree with her, she gets sharper and sharper." During her last night out with the crew, Barragan joked about the crew's rented villa being her house and how she was going to need to drain and disinfect the pool after they left.
"Marcos was really sick of her so his patience was gone," Kelliher said. But Kelliher recalled that she tried to mediate and do what she could to ease the tension. "But that was a fun day," she added with sarcasm. "I really enjoyed my day off."
Barragan said on the Gangplank Report podcast that the crew ultimately broke her. "They broke my spirit," she said. "And I disappointed myself and let myself down. And I just felt like I'm better than this."