'Below Deck Sailing Yacht': Daisy Kelliher Admits She Was Bawling Her Eyes Out in the Bathroom Early in the Season
Daisy Kelliher from 'Below Deck Sailing Yacht' shared that she cried on the boat before season started. Alli Dore remember the moment and said she could support Kelliher especially when their mics were turned off.
She may be laughing about it now but Daisy Kelliher from Below Deck Sailing Yacht wasn't laughing early in the season, sharing that she spent time crying alone in the bathroom.
Kelliher made the comment during her Instagram "Pita Party" with Alli Dore and Dani Soares. Dore mused about how she was new to sailing superyachts and working in the interior, which made her anxious. But then she said her anxiety level was nothing compared to what Kelliher and other department heads dealt with, especially early in the season. Dore recalled that Kelliher didn't even sleep the first night on board the boat. That's when Kelliher revealed that she cried in the bathroom because she was under so much stress.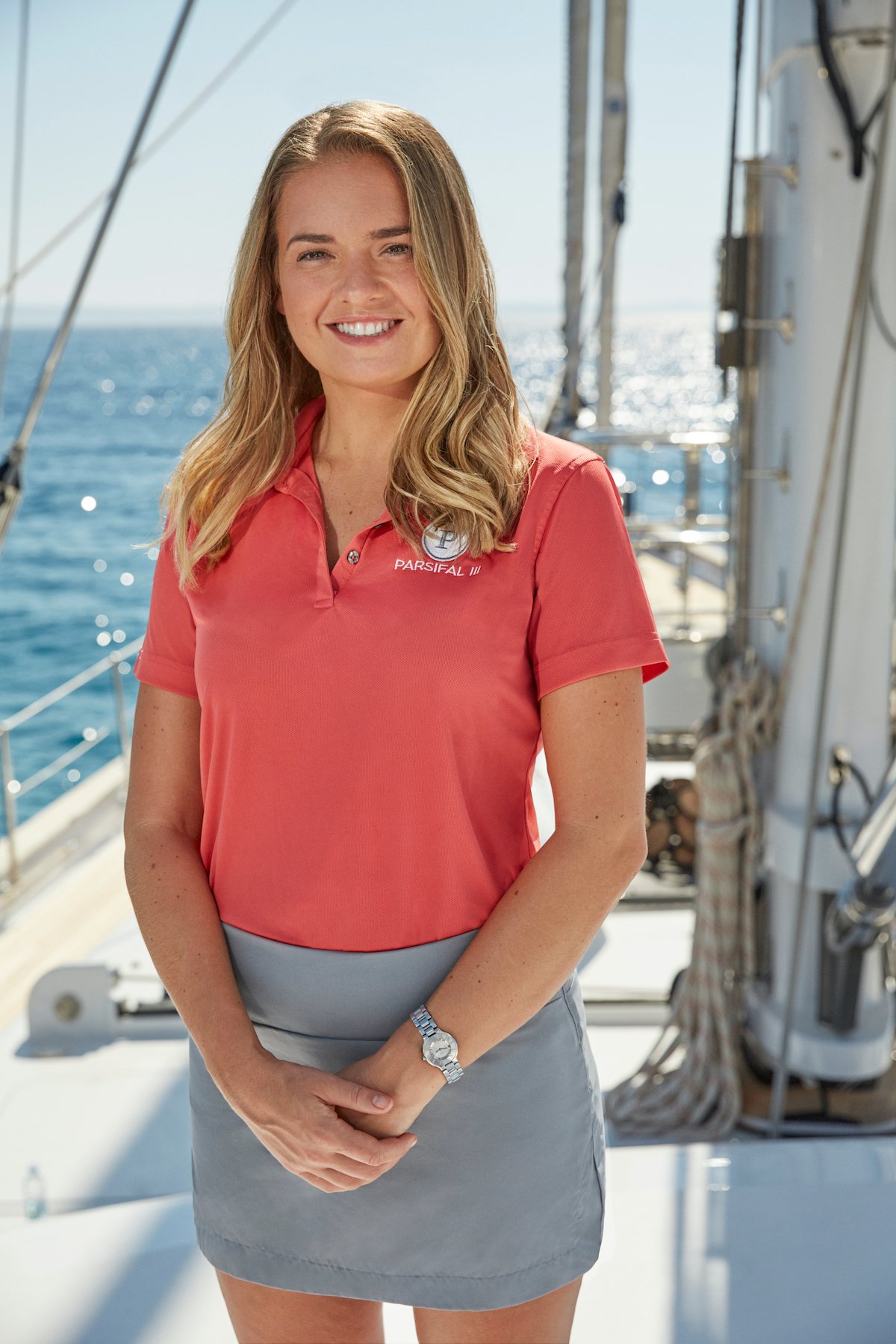 Daisy Kelliher was 'sitting in the bathroom bawling her eyes out'
"The night I cried in the bathroom, remember I was bawling my eyes out?" Kelliher recalled. Dore said, "I felt so bad for you. You didn't have your mic on and for once we were able to have a private moment which was naughty. But it was literally like the middle of the night. Like Daisy was sitting in the bathroom like bawling her eyes out. Because she was that stressed out."
Soares didn't think they would even make it in time for the first charter. However, Parsifal III seemed to be in better shape going into season 2 than season 1. The season 1 crew had to completely pull the sailing yacht back together in record time. But, "I thought it was gonna be late," Soares added.
"I don't know how we did it," Kelliher laughed.
"People have no idea what the boat looks like," Soares said. Dore said viewers cannot see from the episode what a "wreck" the boat was at the time.
Daisy Kelliher was worried about being on 'Below Deck Sailing Yacht'
Kelliher said it was a brand new experience for her. Plus, Soares wondered what would happen if they had to delay a charter because the boat wasn't ready. "But we managed," Soares added.
Kelliher hinted about being nervous to be filmed while doing her job in an earlier interview. "Yeah, massively," she told Fox News about being on camera. "I was really worried about it joining the show. But you just don't have any time to think because we are doing a real job and it is extremely fast-paced and high energy. [The cameras] just follow you and they're very good about stepping out [of the way]. I can literally walk very, very fast and they will they'll just get out of your way. You don't need to stop for them. You don't need to walk around them. They're very professional and they let us get on with our job."
She also shared in an Instagram story that she wasn't even sure she could pull off the season. "I was so overwhelmed and stressed," she shared. "And I just didn't think I was going to be able to do it." Despite having extreme anxiety about the season, she was recently named "the best" new chief stew by former chief stews Kate Chastain and Hannah Ferrier.